Thursday midday. In the morning we were at the Ljubljana Sports faculty. The national snowboard team had the gymnastics training there and Niko joined them to see how the training is going on. Those were two demanding hours for him. He enjoyed it and we were all glad in the end.
During the session I had a glass of lemonade in the local bar and this wasp was to curious for her good.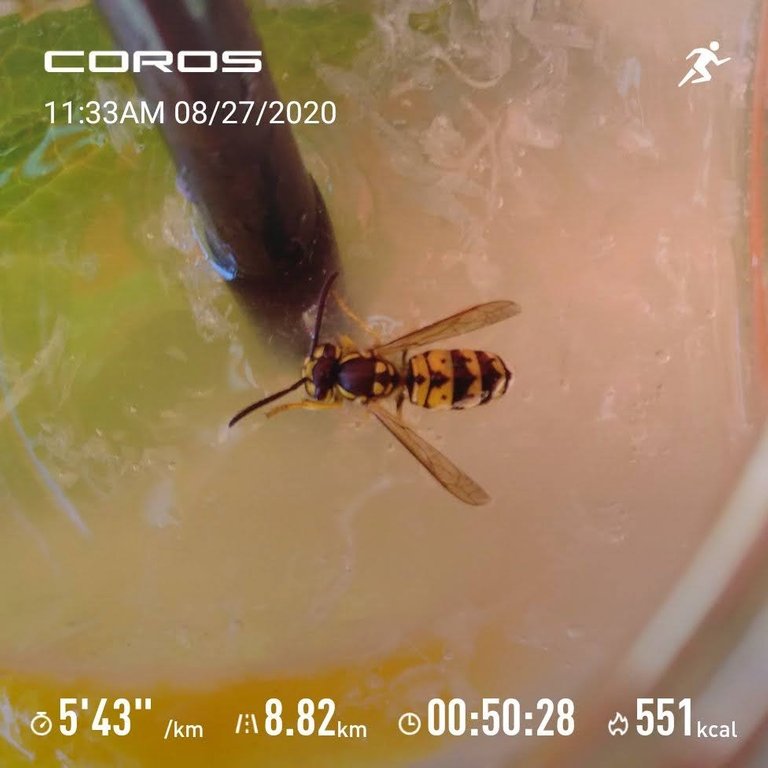 After the training I had a run home. Google maps said it was to be a 8.2 K long run yet I intentionally didn't take the shortest way.
It was hot under the midday sun with most on the run on asphalt.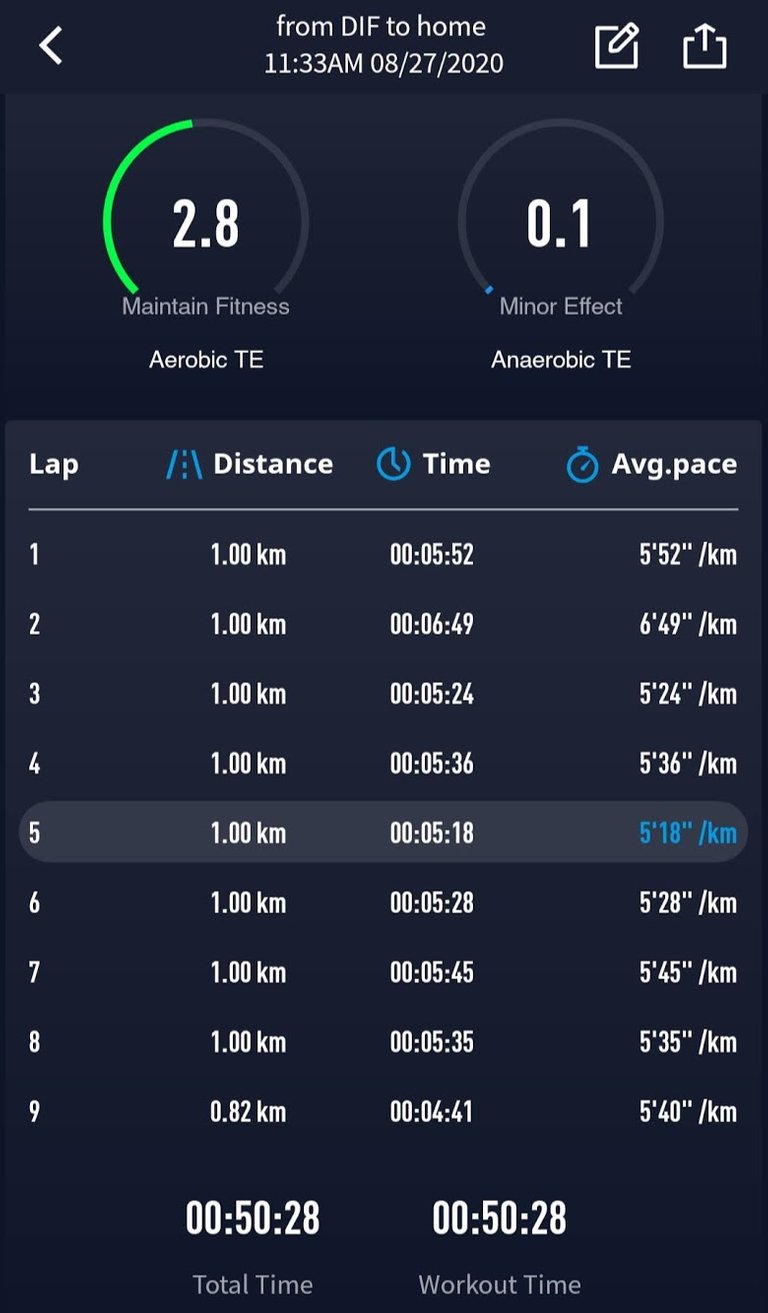 The pace was under 5:45, a steady tempo run.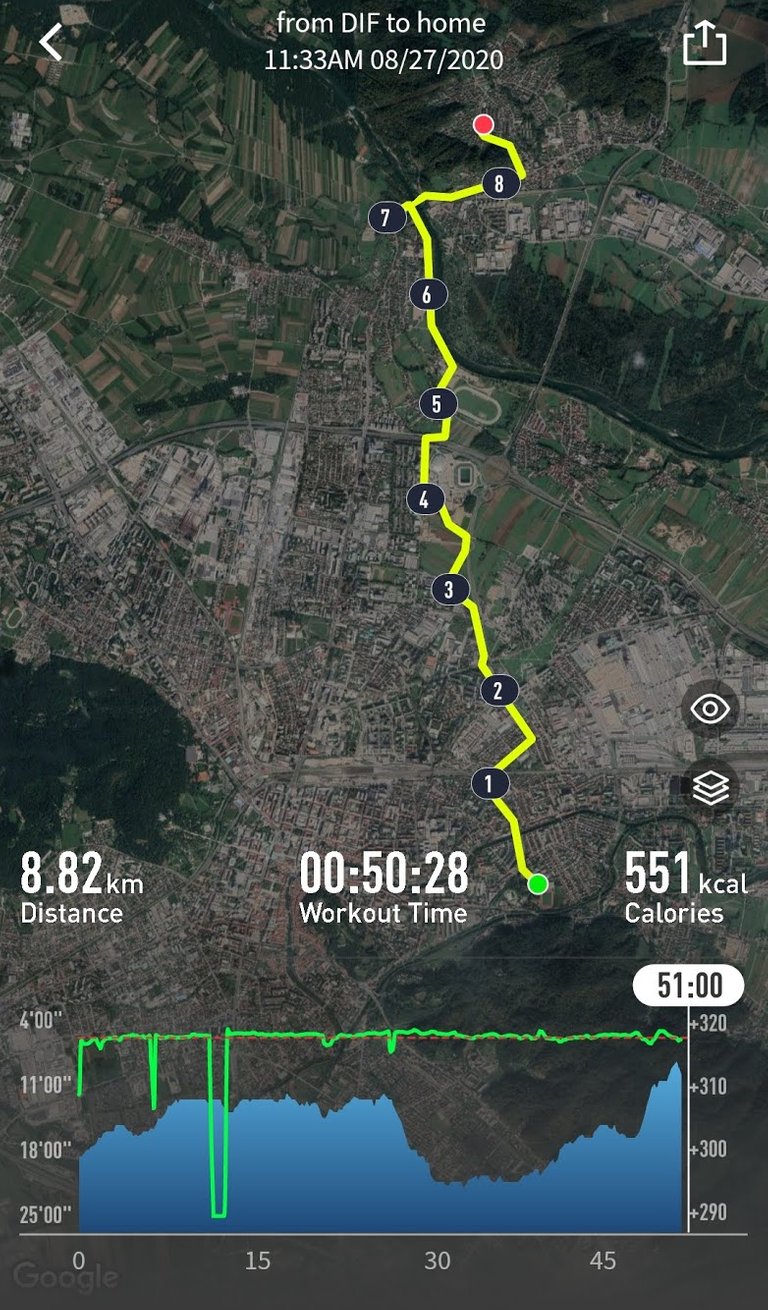 Two more runs to go to the the UTMB challenge.
---
All the physical activity data that I display in my @exhaust and @actifit reports is gathered with the help of Coros Pace sports watch and displayed with Coros app.


---


Join Actifit program, stay fit and earn crypto - STEEM, AFIT, AFITX, PAL, SPORTS, ...
Vote for Actifit as a Witness
Official Actifit links: Discord | Website | Android app | iOS app | FAQs | Text Tutorial
Disclaimer:
I am a long-time Actifit user and ambassador for the program. Please, ask me anything about it.


Better and better
---
Check out some detailed info at my EXHAUST page
Join me in testing out EXHAUST!