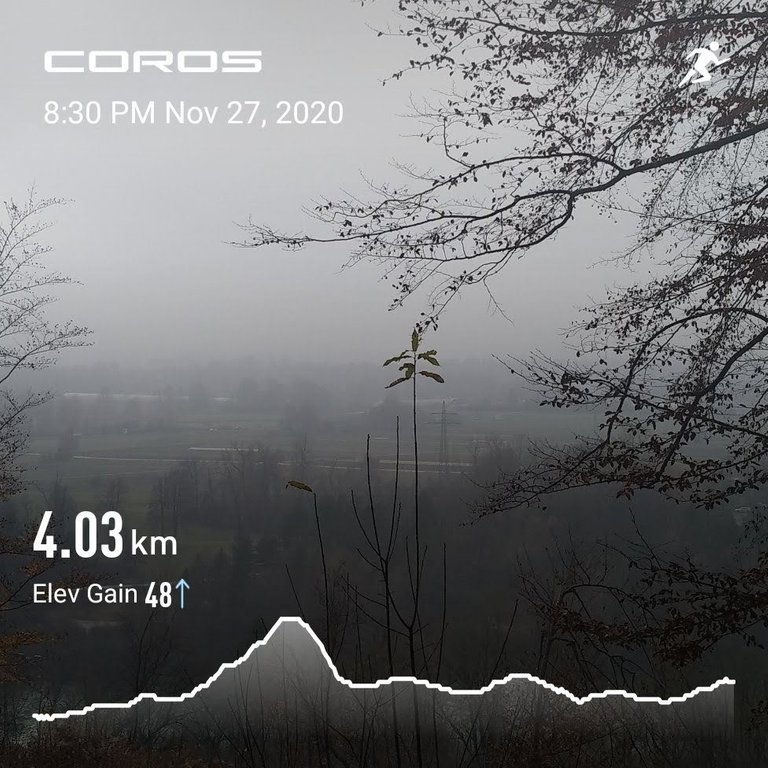 It was a foggy, drizzling day. A prelude to the winter. The photo above is from the afternoon doggy walk in the forest. There was even a hint of the sun behind all this gray mass.
The run came late after all was said and done.
Four steady kilometers with a climb for a warmup. Nothing special.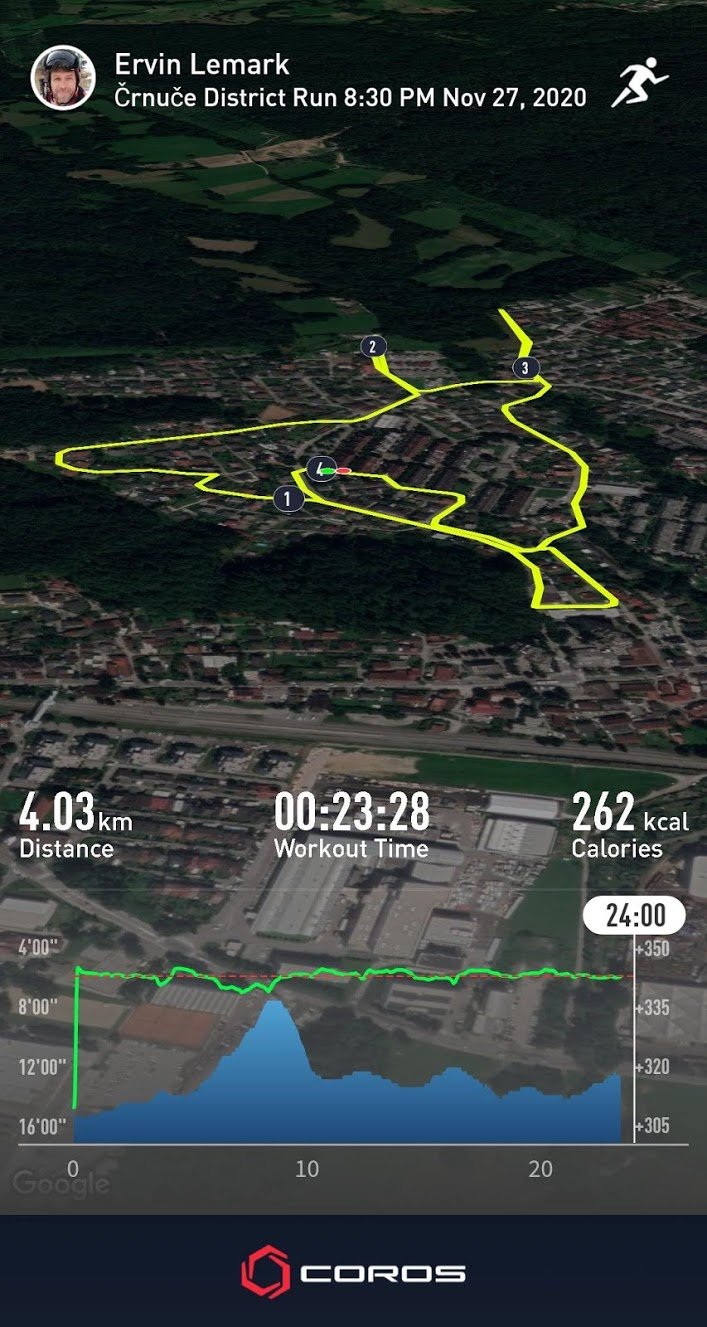 I am still well on my way to reach the goal of 7 kilometers daily in November.
Three more days and 15 kilometers to go - 5 each day. Easy!
---
All the physical activity data that I display in my @exhaust and @actifit reports is gathered with the help of Coros Pace sports watch and displayed with Coros app.


---
Better and better
---
Check out some detailed info at my EXHAUST page
Join me in testing out EXHAUST!