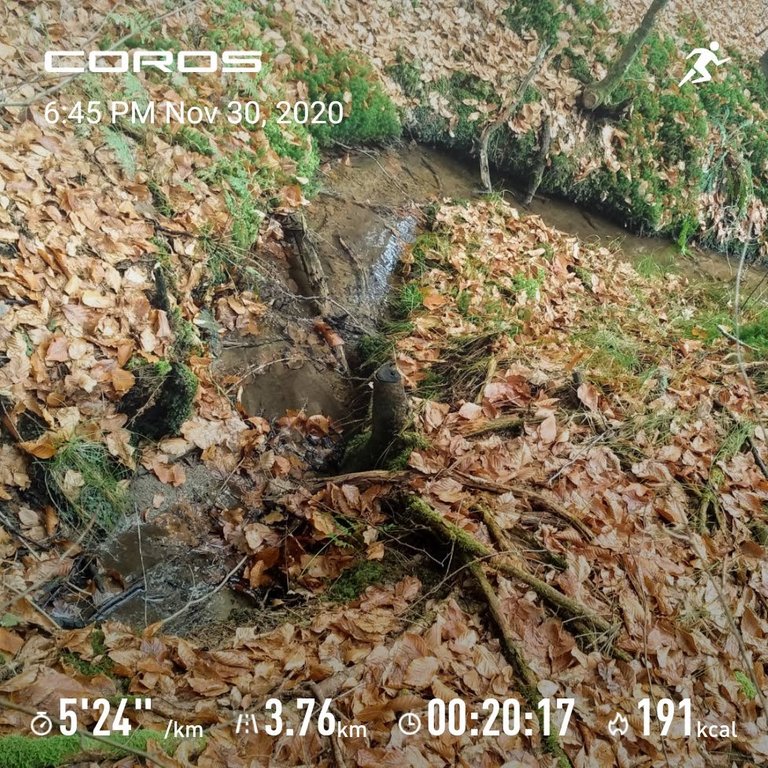 It was the last run of November and the cover image has nothing to do with it. It's just a nice detail caught while on the midday doggy family walk in the forest.
The goal of the run was to run at least 3.54 kilometers. It was to reach 210 kilometers this month. The pace was steady in an evening cold which was far more bearable than in the last days. It was a sunny day which helped get rid of the drizzle in the air. I like it when it's cold and dry.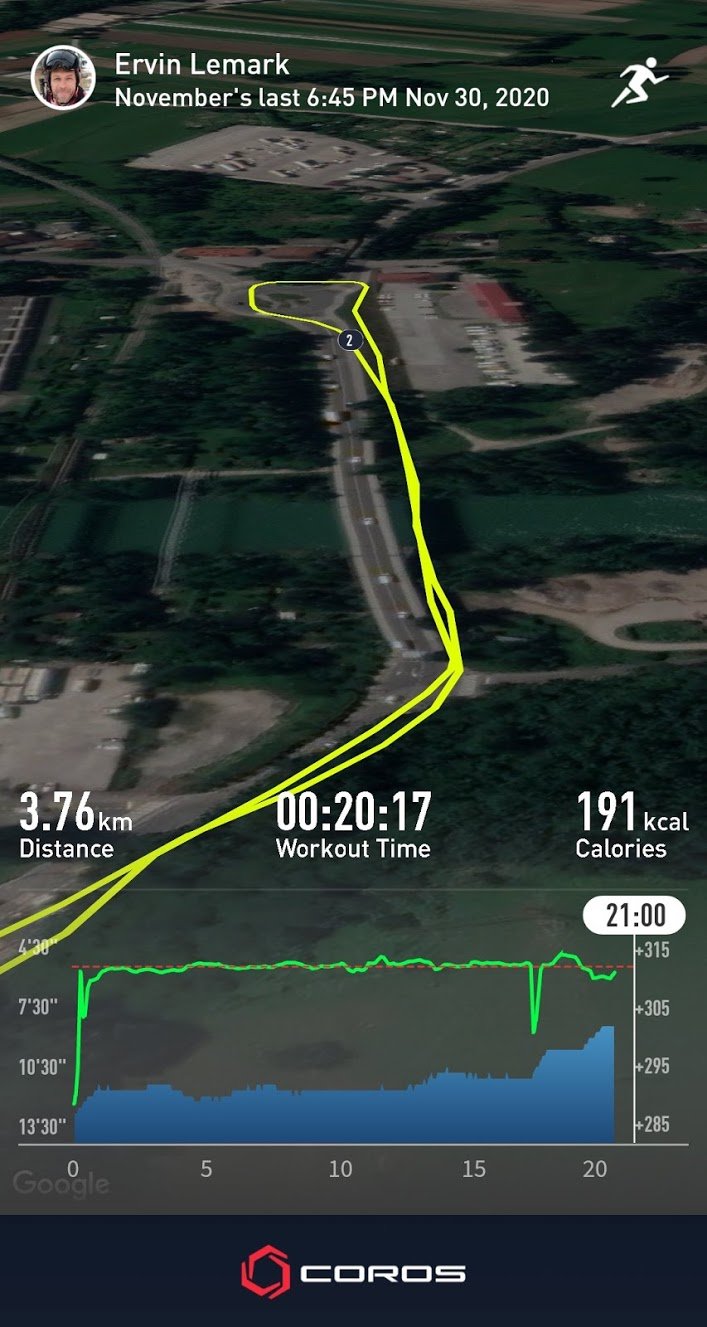 ---
November running statistics
| What | How much |
| --- | --- |
| No. of runs | 30 |
| Cumulative distance | 210.220 km |
| Cumulative time | 22 hours 59 minutes |
| Cumulative climb | 3.354 meters |
| Longest run | 16.2 km |
| Average distance | 7 km |
| Average time | 46 minutes |
| Running streak this year | 335 |
| Running streak this overall | 517 |
A fairly modest month as you can see. The lack of virtual challenges in the second half made it so.
---
December plans?
Nothing ahead at the time. There are no interesting and free to enter virtual challenges open. Maybe I'll set myself a goal as I run along. I am thinking of doing an 8 K average. Maybe ten ... We'll see.
---
What about you?
How was your November in running? What do you envision for the last month of this weird year?
In any case, I wish you light feet and a lot of fun outdoors.
---
All the physical activity data that I display in my @exhaust and @actifit reports is gathered with the help of Coros Pace sports watch and displayed with Coros app.


---
Better and better
---
Check out some detailed info at my EXHAUST page
Join me in testing out EXHAUST!