¡701 suscriptores! Puede que no parezcan muchos, es verdad; sin embargo también debemos remarcar la naturaleza hispanohablante de la comunidad. Aún con ello hemos logrado seguir creciendo en las preferencias del público y de los autores ¿El último logro? Más de 130 publicaciones se escribieron ésta semana en nuestro feed, a razón de casi 20 diarias y eso no es poco decir. Habla de la salud rampante en la comunidad.
701 subscribers! That may not seem like a lot, it is true; however, we must also point out the Spanish-speaking nature of the community. Even so, we have managed to keep growing in the preferences of the public and authors. The latest achievement? More than 130 posts were written this week in our feed, at a rate of almost 20 per day, and that's no small feat. It speaks to the rampant health of the community.
      Y sería un dato más, sin ninguna significancia, si no fuera porque muchos de esos trabajos están cumpliendo con el nivel de excelencia que nos hemos impuesto todos quienes escribimos acá. Es decir, hemos demostrado con creces, que un feed puede estar limpio de abusos, spam y publicaciones de mala calidad. Es sencillamente un poco de trabajo y conciencia de parte de autores, además de la vigilancia sobre los estándares que hacen los moderadores comunitarios.
And it would be just another piece of information, without any significance, if it weren't for the fact that many of those works are meeting the level of excellence that all of us who write here have set for ourselves. That is to say, we have more than demonstrated that a feed can be clean of abuse, spam and poor quality publications. It is simply a little work and awareness on the part of the authors, in addition to the vigilance of the community moderators on the standards.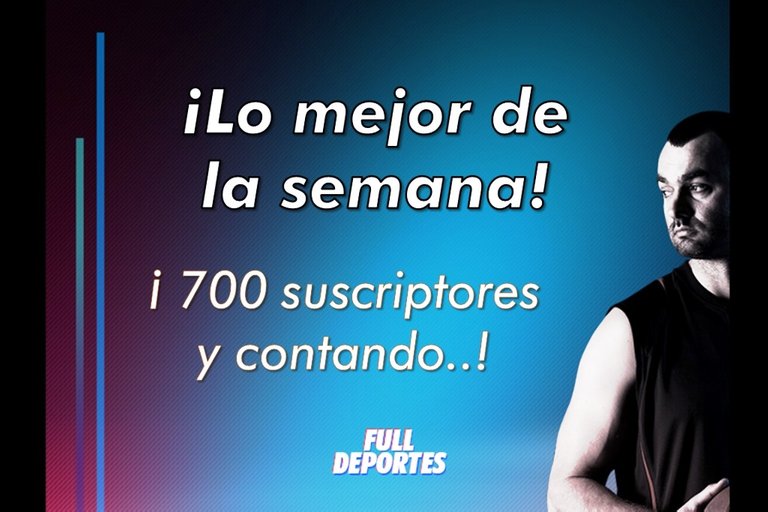 ---
      Lo anterior ha provocado una problema muy agradable: ¿A quienes escoger para el salón de la fama semanal? Una de las primeras verdades que tenemos para decir al respecto es: muchos o casi todos los trabajos son merecedores de estar allí. Podemos recordar con facilidad los autores que han traído calidad al feed. A ellos nuestro agradecimiento y como un gesto de reconocimiento, tenemos que nombrarlos:
This has raised a very nice problem: Who to choose for the weekly hall of fame? One of the first truths we have to say about this is: many or almost all works are worthy of being there. We can easily remember the authors who have brought quality to the feed. To them our thanks and as a gesture of recognition, we have to name them:
      @omarcitorojas, @omarrojas, @greengalletti, @nameless16, @nerdvana, @mariagoitiag, @jomarbym, @neuerko, @anthony2019, @jakim7, @luismidrogo, @reto-bienestar, @albertocoachbl, @kevinjrr, @samuelsanchez07, @mocha15, @jesusalejos, @edmundochauran, @yusmi, @gaborockstar, @chucho27, @luiscrdsag7, @miguelaag, @jimmy406, @joseantpp, @tamael9, @tovarcarlos, @gilberth96, @hubeyma, @lebey1, @mahrblack, @askabal, @enriquegarcia14, @edinson001, @deivis75, @montejim, @esenciareall, @victor816, @marcel04, @magdiel7, @haroldeliezer, @jonsnow1983 y @leonett2.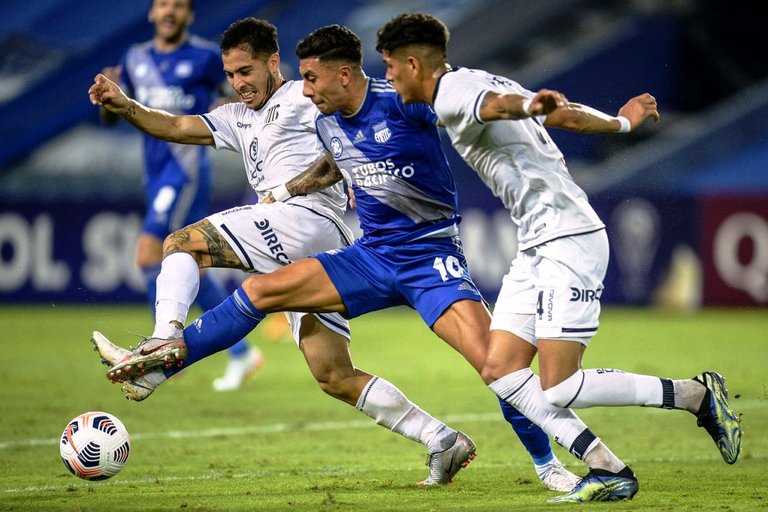 ---
      En el ámbito deportivo y al escribir ésta entrada, la Eurocopa de naciones se alista arrancar en Roma, con el partido entre Italia y Turquía. En nuestra concepción, es uno de los dos torneos de fútbol mejor cotizados, luego de la copa mundial FIFA. El otro es la Copa América, todavía en entredicho, mientras el tribunal supremos de Brasil decide sobre recursos presentados allí, para suspender la competición por la realidad que aqueja al país por la alta incidencia del virus COVID-19.
On the sporting front, and as I write this post, the Euro Cup of Nations is about to kick off in Rome, with the match between Italy and Turkey. In our conception, it is one of the two most sought-after soccer tournaments, after the FIFA World Cup. The other is Copa America, still in question, while the Brazilian Supreme Court decides on appeals filed there, to suspend the competition due to the reality that afflicts the country because of the high incidence of the COVID-19 virus.
      Se acercan también los juegos olímpicos y el comité organizador de los juegos insiste en su realización a pesar de los últimos acontecimientos en Japón, respecto del mismo problema de la pandemia. Digamos que los sponsors están presionando por la realización de las competiciones mencionadas, vista la cantidad de dinero puesta sobre la mesa para su retransmisión y compromisos comerciales. Algo loco: el dinero prevalece por sobre la salud de las personas.
The Olympic Games are also approaching and the organizing committee of the games insists on holding them in spite of the latest events in Japan, regarding the same pandemic problem. Let's say that sponsors are pushing for the realization of the mentioned competitions, given the amount of money put on the table for their broadcasting and commercial commitments. Something crazy: money prevails over people's health.
Salón de la fama Vol. 36 // Hall of fame Vol. 36
| Autor | Imagen | Publicación | ¿Por qué? |
| --- | --- | --- | --- |
| @acont | | Análisis del circuito de Baku (Azerbaijan) — Analysis of the Baku circuit [ESP-ENG] | Con acertada profesionalidad, éste ingeniero profundiza en el análisis del trazado de Baku, antes del Grand Prix de F1 |
| @ksmith7 | | [ESP - ENG] La Fortaleza de Djokovic ¡De los Tres, Los Tres Ganaron! Nadal / Djokovic y Federer. Magia en el Roland Garros. // Djokovic's Fortress. Of the Three, All Three Won! Nadal / Djokovic and Federer. Magic at Roland Garros. | Las incidencias analizadas de los tres grandes del tennis en el torneo de Paris Roland Garros |
| @fermionico | | Luke usó la "fuerza" en Filadelfia [ESP] // [ENG] Luke used the "force" in Philadelphia - OPINION | En su acusioso estilo, nuestro fundador trae ésta historia emocionante sobre un novato en MLB |
| @manuelramos | | Rutina de entrenamiento básica en las barras multiuso / Basic workout routine on the multipurpose bars [ENG / ESP] | Los GIF, al igual que los vídeos, ayudan a visualizar mucho mejor el movimiento el ejercicio en la rutina |
| @luisenriquecp | | Los Phoenix Suns se llevaron el segundo de la semifinal ante el nuevo MVP Nikola Jokic y sus Denver Nuggets - The Phoenix Suns took the second one of the semifinal from the MVP Nikola Jokic and his Denver Nuggets | El análisis de una de las semifinales de la NBA, Denver-Phoenix, vista desde la óptica de éste especialista |
| @lolysacc | | Votación y análisis deportivo al juego de las estrellas 2021 / Voting and sports analysis for the 2021 All-Star Game | Un completo trabajo sobre la justificación de la escogencia de peloteros en una boleta para el juego de las estrellas de la MLB |
| @aventurerasbike | | Amargo y Dulce | Las aventureras también sufren caídas en la ruta, pero siempre están prestas a levantarse del piso |
---
      Una nueva iniciativa propuesta por @gaborockstar siguen en vigencia y esperamos una mayor participación la semana entrante. Hay algunos trabajos ya publicados en nuestro feed, pero la participación ha sido tímida. Les animamos a concursar por 15 HIVE en premios (10 aportados por el Profe y 5 aportados por la comunidad). Sabemos que no es mucho, pero la idea es que usted traiga su recuerdo más valioso del deporte.
A new initiative proposed by @gaborockstar is still in currency and we expect more participation next week. There are a few entries already posted in our feed, but participation has been shy. We encourage you to compete for 15 HIVE prizes (10 contributed by Profe and 5 contributed by the community). We know it's not much, but the idea is that you bring your most valuable memory of the sport.
      Nuestro siempre reiterativo agradecimiento a @theycallmedan, @bluemist mediante la cuenta de @appreciator, el testigo @cervantes y la gente de @ocd, quienes son los mecenas de nuestro feed sin ninguna obligación. Las pautas editoriales guian el trabajo de todos y significan mucho para mantener nuestro feed limpio. Hasta la semana próxima.
Our ever-reiterative thanks to @theycallmedan, @bluemist via the @appreciator account, @cervantes witness and the folks at @ocd, who are the patrons of our feed without any obligation. The editorial guidelines guide everyone's work and mean a lot to keep our feed clean. See you next week.
P.S. English is not our native language, apologize.
We used a web translator for english text (DeepL)
     ¡Gracias por leer..! // Thanks for read..!

¿Quieres tener tu propio blog y la libertad financiera que significa
el mundo cripto? ¡Haz clic en la firma!
---
---
Considere unirse al trail de Full Deportes y apoye a los autores deportivos hispanos.
Consider joining the Full Deportes trail and support Hispanic sportswriters.