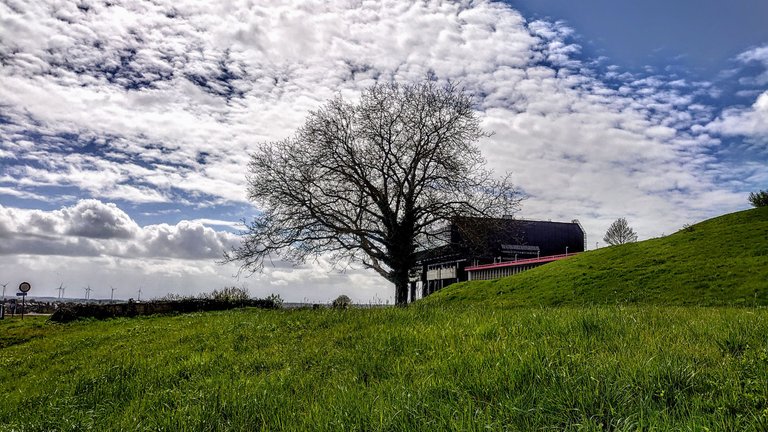 [PL] Dziś w Belgii mieliśmy pełne spektrum pogodowe, kiedy ruszyłem nad kanałem na nordic walking to było chłodno i wiał silny wiatr, chwilę później zaczął padać śnieg, dosłownie pięć minut później wszystko ucichło, wyszło słońce i zrobiło się dość przyjemnie. Nie trwało to jednak długo.
[EN] Today in Belgium we had the full spectrum of weather condition, when I started my nordic walking along the canal it was cold and windy, a moment later it started to snow, literally five minutes later it all calmed down, the sun came out and it became quite pleasant. However, it did not last long.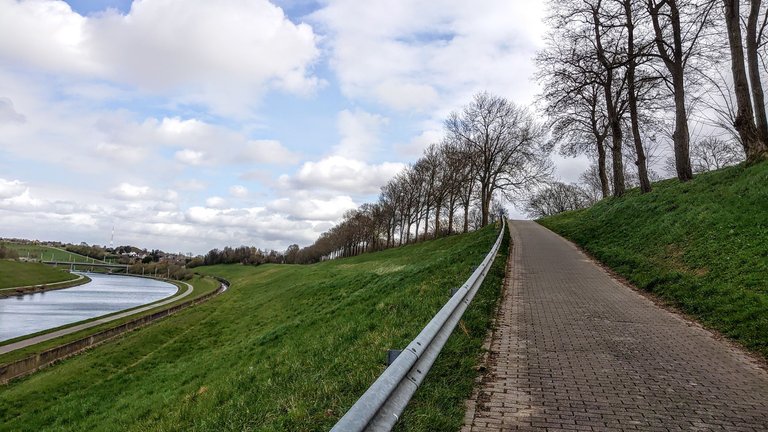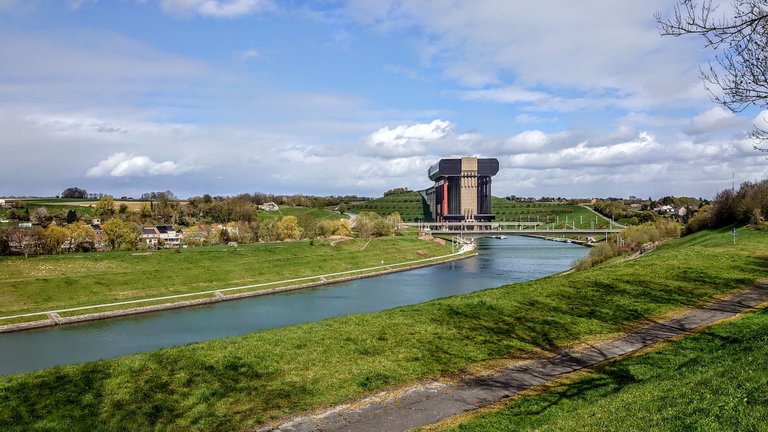 [PL] Kiedy wracałem już w stronę samochodu, to znów się zachmurzyło i zaczął padać śnieg, do tego ten silny zimny wiatr. Na szczęście wiał z boku, ale tak mocno, że musiałem uważać na kijki, bo kiedy tylko zwolniłem uścisk na rękojeści wypychając rękę z zawieszonym na nadgarstku kijkiem do przodu to wiatr spychał końcówkę kija wprost mi pod nogi.
[EN] As I was walking back towards the car, it clouded over again and it started to snow, plus this strong cold wind. Fortunately, it was blowing from the side, but so strong that I had to be careful with the poles because whenever I released the grip on the handle, pushing my hand with the pole hanging on my wrist forward, the wind pushed the tip of the pole right under my feet.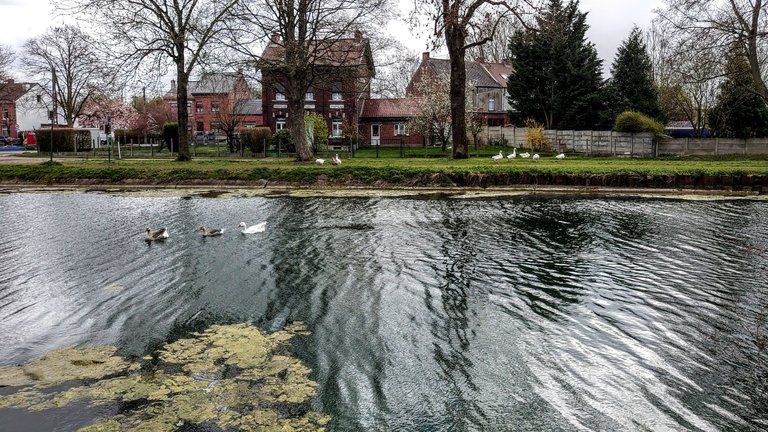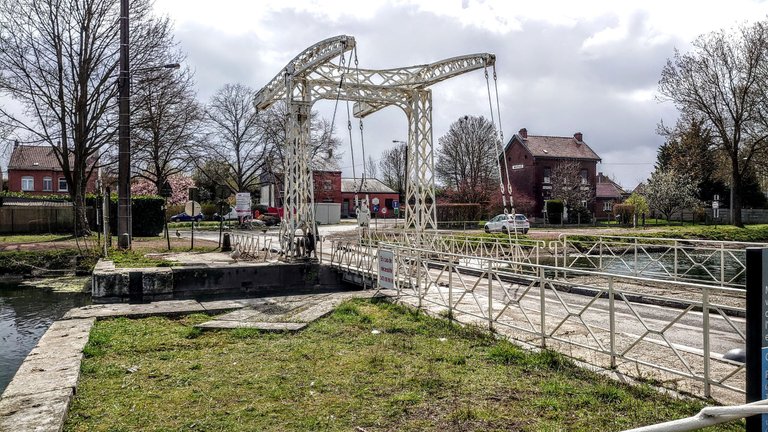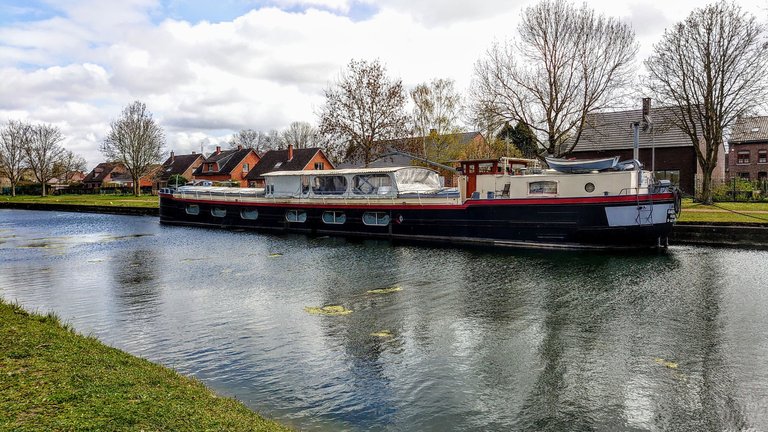 [PL] W normalnych warunkach około dwugodzinny spacer z kijkami powinien wystarczyć do pokonania @krakonos, ale przez współczynnik, który sam wymyśliłem muszę tych kroków zrobić około dwa razy tyle co on :) Dlatego chwilę po przyjściu do pracy wyszedłem na przerwę, żeby zrobić kilka kroków więcej spacerując wieczorem po bazie.
[EN] In normal conditions, a walk of about two hours with the poles should be enough to beat @krakonos, but by a factor I invented myself, I have to take about twice as many steps as him :) That's why a while after coming to work I went out for a break to take a few more steps walking around the base in the evening.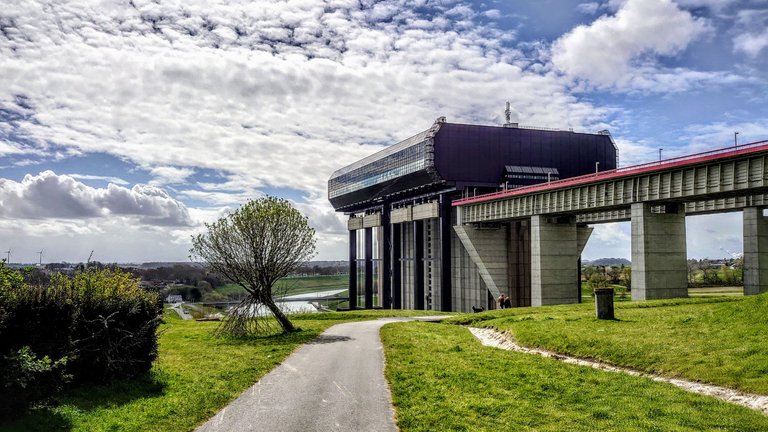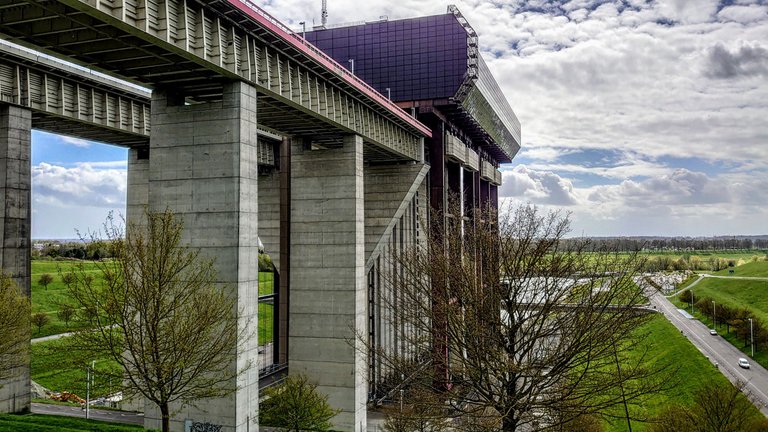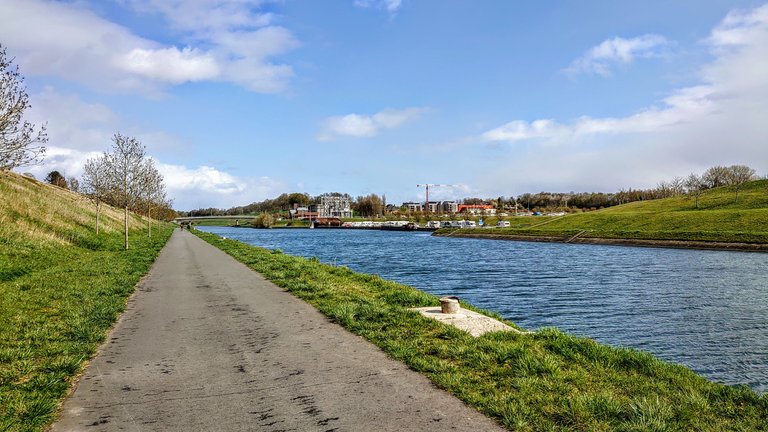 Dystans pokonany w 2021 roku: 1088,80 km - z podziałem na dyscypliny:
| Dyscyplina | Dystans |
| --- | --- |
| Spacer / Marsz / Nordic Walking | 834,96 km (+15,20 km) |
| Kolarstwo / Rower MTB | 193,13 km |
| Jogging / Bieganie | 60,71 km |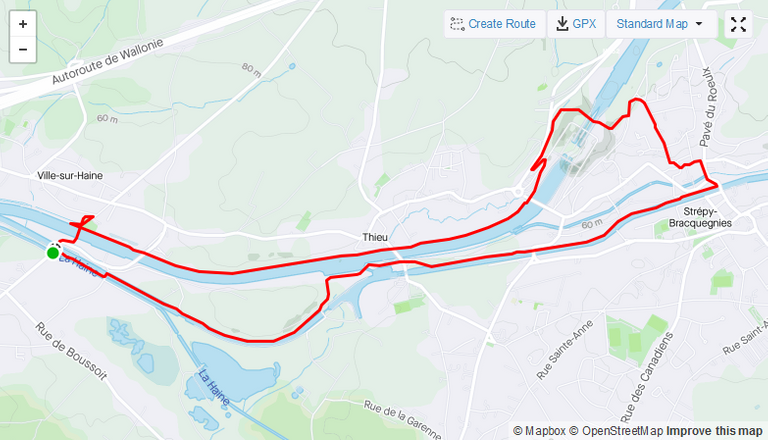 ---
International Polish Actifit League - Round #34
**[PL] Zakończył się turniej międzynarodowy Polskiej Ligi Actifit, dziękuję wszystkim za aktywny udział. Gratuluję najlepszym, których wysiłek został wynagrodzony dodatkowymi przelewami. Zajmując jak najwyższą pozycję chciałem jak najwięcej zaoszczędzić na nagrodach, ale udało się tylko 1 HBD, gdyż zająłem piąte miejsce.
*[EN] The international tournament of the Polish Actifit League has ended, thank you all for your active participation. Congratulations to the best, whose efforts were rewarded with additional transfers. Taking the highest position I wanted to save as much as possible on prizes, but I only managed 1 HBD, because I took fifth place.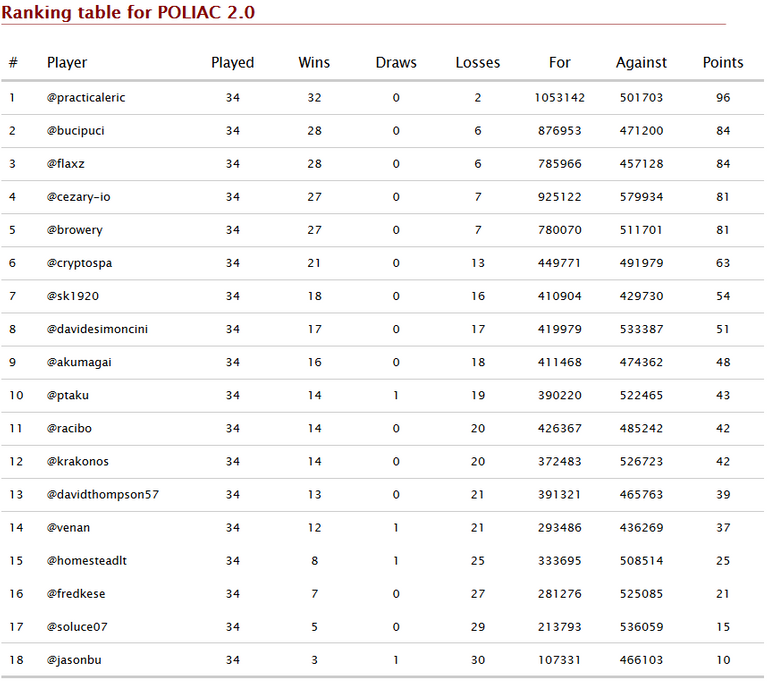 **[PL] Dobra wiadomość dla wszystkich tych którzy nie załapali się na nagrody, będzie szansa to naprawić, bo właśnie ruszył Puchar TOP16 #POLIAC. Współczynniki przypisane dla każdego uczestnika mają sprawić, że słabszym będzie łatwiej konkurować z tymi najbardziej aktywnymi. Jeżeli jeszcze nie rozumiecie o co chodzi, to myślę, że jutro po podaniu wyników z dzisiejszych raportów wszystko będzie jasne. Każdy z uczestników, żeby wygrać pojedynek będzie musiał zrobić zdecydowanie więcej kroków niż zwykle.
*[EN] Good news for all those who missed out on prizes, there will be a chance to rectify this as the TOP16 #POLIAC Cup has just started. The coefficients assigned to each participant are supposed to make it easier for the weaker ones to compete with the most active ones. If you still don't understand what this is all about, I think that tomorrow, after the results of today's reports are given, everything will be clear. Each participant will have to take more steps than usual to win the duel.
**[PL] Runda 1/8 będzie w dniach 5-7.04, po tym dzień przerwy ze względu na fakt, że niektórzy publikują raporty z jednodniowym opóźnieniem. Ćwierćfinały w których będą walczyć zwycięzcy pojedynków z rundy 1/8 odbędą się w dniach 9-11.04, półfinały w dniach 13-15.04. Pojedynki o I i III miejsce odbędą się w dniach 17-19.04. Pula nagród jaką przewidziałem na ten puchar wynosi 20 HBD (I miejsce - 10 HBD, II miejsce - 5 HBD, III miejce - 3, IV miejce - 2 HBD). Tak się przedstawia zestaw par na rundę 1/8:
*[EN] The 1/8 round will be on 5-7.04, after which there will be a day break due to the fact that some people publish reports with a one-day delay. Quarterfinals in which the winners of duels from round 1/8 will fight will take place on 9-11.04, semifinals on 13-15.04. Duels for I and III place will take place on 17-19.04. The prize pool for this cup is 20 HBD (I place - 10 HBD, II place - 5 HBD, III place - 3, IV place - 2 HBD). This is the set of pairs for the 1/8 round: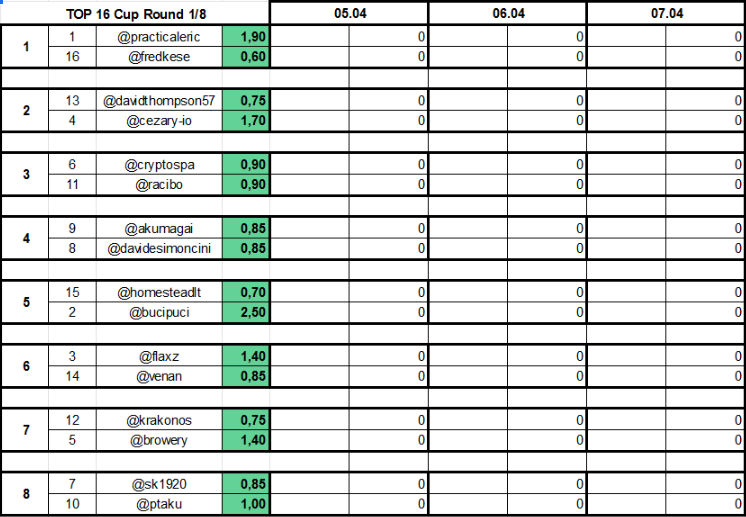 This report was published via Actifit app (Android | iOS). Check out the original version here on actifit.io




31287