Season 4 of Poliac Champions League and Consolation Cup. My Actifit Report Card: October 27 2021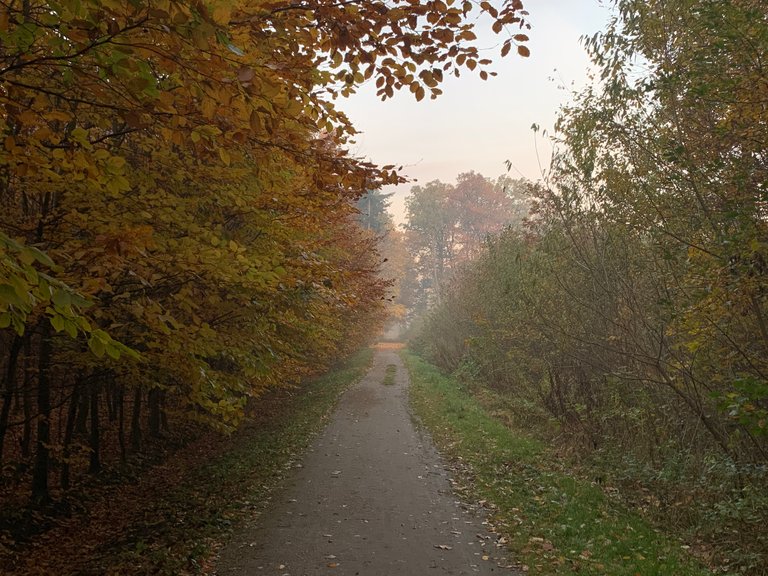 Season 3 of Champions League and Consolation Cup is already in the quarterfinals phase. High time to announce schedule for Season 4.
Important: players below position 26 in the ranking table will start in a pre-qualifying round, this coming Sunday and Monday. Details follow below.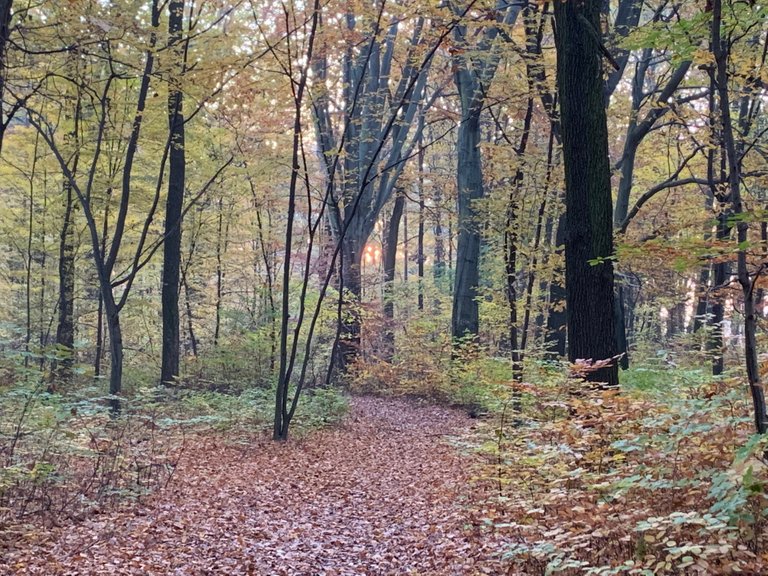 The qualifiers for Season 4 will overlap the semifinals and final of the current Season 3.
Currently playing
Champions League Quarterfinals, Leg 1: Wednesday, Oct 27
Q1 (A1 vs D2): @manuvert vs @merthin
Q2 (D1 vs A2): @browery vs @pagane
Q3 (B1 vs C2): @mariya36 vs @masoom
Q4 (C1 vs B2): @hivebg vs @milabogomila
Next on Schedule
Consolation Cup Quarterfinals, Leg 1: Thursday, Oct 28
Q1 (P1 vs P8): @bucipuci vs @davidthompson57
Q2 (P2 vs P7): @venan vs @cryptospa
Q3 (P3 vs P6): @sk1920 vs @ervin-lemark
Q4 (P4 vs P5): @davidesimoncini vs @ptaku
Season 4 Qualifications
A few days ago I provided outline of the qualification process. Here come the details and schedule.
The aim is to start the main part of Season 4 over the weekend of Nov 20/21.
Pre-qualifiers
All players will play simultanously. No pairs, no draws - all walk alone and publish their @actifit reports for the given days. The scores from two days will be added up and the top 10 players will enter Round 1 of Champions League qualifiers. Next 4 players will be transfered to Round 1 of Consolation Cup qualifiers.
Pre-qualifiers day 1: Sunday, Oct 31
Pre-qualifiers day 2: Monday, Nov 1
Participating: @cryptospa, @homesteadlt, @krakonos, @fredkese, @soluce07, @ykretz.sports, @notak, @matthew1, @sandraa1, @zimnaherbata, @romualdd, @stefannikolov, @guury123 and anyone else who wishes to join - the list is open.
Note: @cryptospa can improve their rank (still in the Consolation Cup) and should it happen, @pjansen will move down to the pre-qualifying group.
Round 1 of Qualifications
Both competitions on the same schedule; Champions League (10 pairs), Consolation Cup (2 pairs)
Leg 1: Sunday, Nov 7
Leg 2: Monday, Nov 8
Round 2 of Qualifications
Both competitions on the same schedule; Champions League (10 pairs), Consolation Cup (6 pairs)
Leg 1: Sunday, Nov 14
Leg 2: Monday, Nov 15
Season 4 Schedule
The main part of Season 4 will kick off on the weekend of Nov 20/21. Details:
Champions League Group phase:
Match Day 1: Saturday, Nov 20
Match Day 2: Sunday, Nov 21
Match Day 3: Monday, Nov 22
Match Day 4: Thursday, Nov 25
Match Day 5: Friday, Nov 26
Match Day 1: Saturday, Nov 27
Consolation Cup - 2 initial rounds
Round of 16
-- Leg 1: Friday, Nov 19
-- Leg 2: Sunday, Nov 21
Round of 8
-- Leg: Wednesday, Nov 24
-- Leg: Sunday, Nov 28
Quartefinals, Semifnals, Finals
From the QF phase, Champions League and Consolation Cupp will play accoridng to the following schedule:
Quarterfinals
Champions League, Leg 1: Wednesday, Dec 1
Consolation Cup, Leg 1: Thursday, Dec 2
Champions League, Leg 2: Saturday, Dec 4
Consolation Cup, Leg 2: Sunday, Dec 5
Semifinals
Champions League, Leg 1: Wednesday, Dec 8
Consolation Cup, Leg 1: Thursday, Dec 9
Champions League, Leg 2: Saturday, Dec 11
Consolation Cup, Leg 2: Sunday, Dec 12
Finals
Champions League: Wednesday, Dec 15
Consolation Cup: Thursday, Dec 16
Ranking Table (running)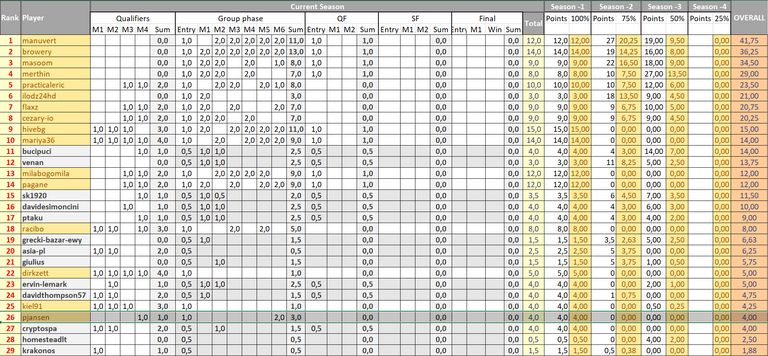 This report was published via Actifit app (Android | iOS). Check out the original version here on actifit.io




27/10/2021

31520

| | | | | | |
| --- | --- | --- | --- | --- | --- |
| | | | | | |
| cm | | cm | | cm | |
---
---