Fatass Journal... 2021#198 - July 17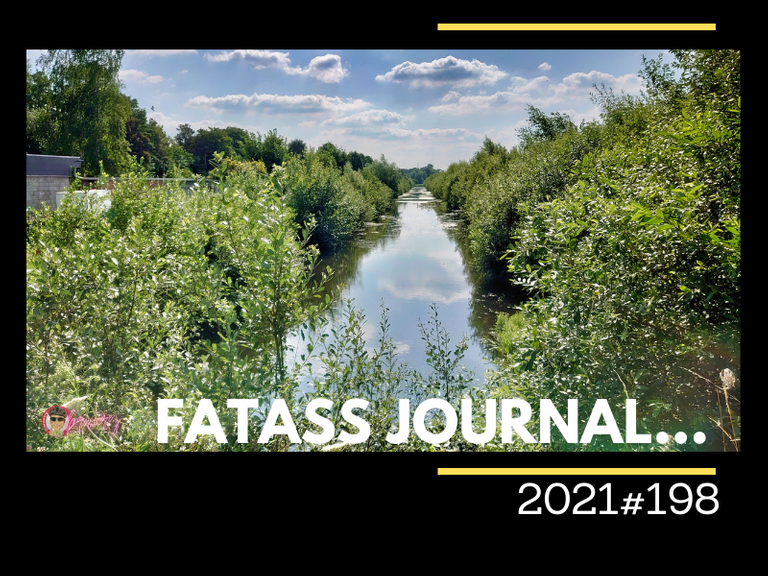 [POL] Ostatnie dni w pracy rozregulowały mój zegar biologiczny, muszę jeszcze wytrzymać parę dni i na urlopie wszystko powinno wrócić do normy. Dziś odespałem nockę dłużej niż zwykle i mam świadomość, że pewnie znów nie będę mógł zasnąć pół nocy, a jutro znowu na nockę do pracy.
Pogoda dopisała to zrobiłem to co planowałem już wczoraj, czyli dłuższy marsz z kijkami nad kanałem. W tej części Belgii woda nie spowodowała tak dużych szkód jak na wschodzie kraju. Poziom wody w kanałach jest łatwy do monitorowania i regulowania, dużo gorzej jest na wolno płynących rzekach. Nawet te najmniejsze potoki zamieniały się w rwące rzeki. Tu jak widać na zdjęciach spokój i sielanka :)
---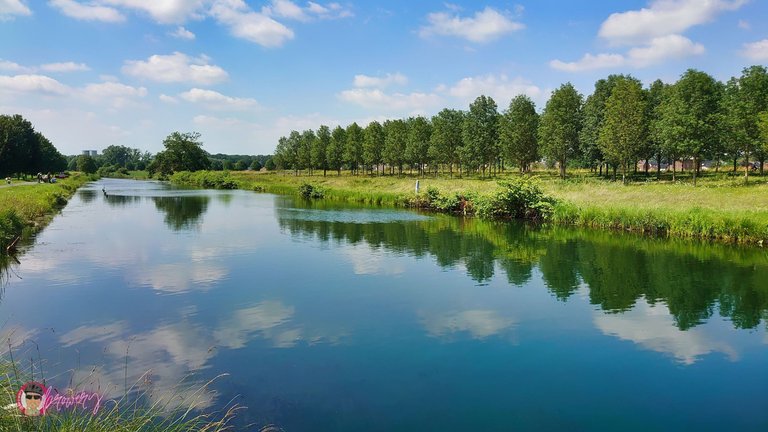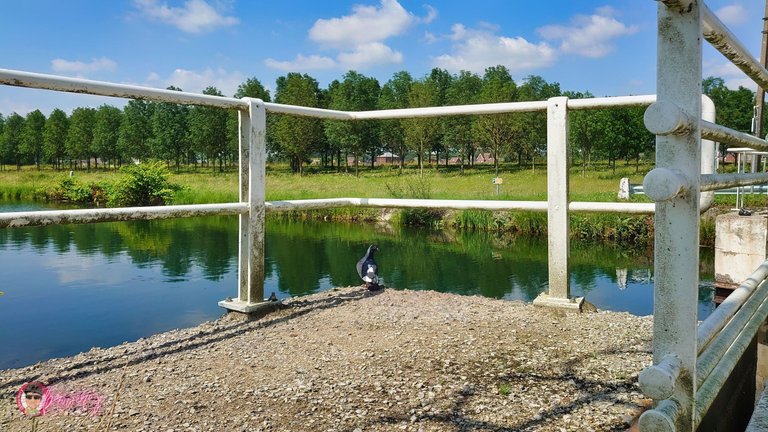 [ENG] The last few days at work have messed up my biological clock, I still have to endure a few more days and on holiday everything should return to normal. Today I slept longer than usual and I am aware that I probably won't be able to sleep half the night again, and tomorrow night I will go to work again.
The weather was good, so I did what I had planned yesterday, i.e. a longer nordic walking walk along the canal. In this part of Belgium, the water did not cause as much damage as in the east of the country. The water level in the canals is easy to monitor and regulate, much worse on the slow-moving rivers. Even the smallest streams turned into rushing rivers. Here, as you can see on the pictures, it is calm and idyllic :)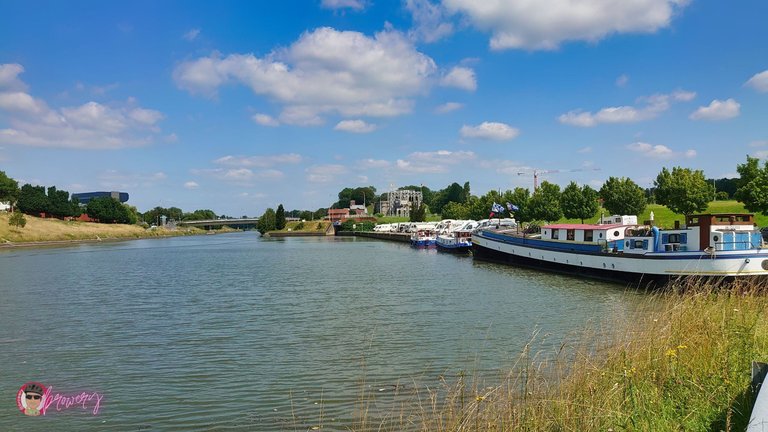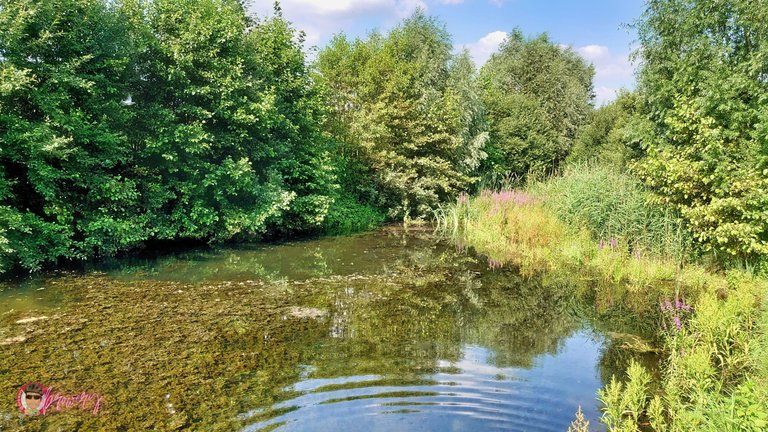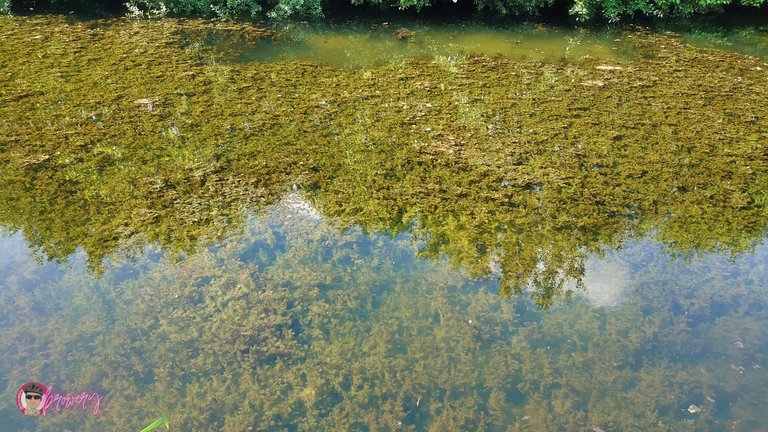 Dystans pokonany w 2021 roku: 2469,05 km - z podziałem na dyscypliny:
| Dyscyplina | Dystans |
| --- | --- |
| Spacer / Marsz / Nordic Walking | 1742,70 km (+11,60 km) |
| Kolarstwo / Rower MTB | 582,16 km |
| Jogging / Bieganie | 144,19 km |
---

[POL] W TOP10 niewielkie przetasowania, po raz drugi z rzędu punkty stracił @flaxz, tym razem pokonał go @masoom. Szybko tę porażkę wykorzystał @venan, który pokonał @merthin. Ten drugi ma szansę i ambicje wskoczenia do TOP10, ale jeszcze nie tym razem. Niespodziewanie @davidesimoncini nie opublikował wczoraj raportu, dotychczas nigdy nie zawiódł, dlatego zastanawiam się co mogło się stać.
W dalszej części tabeli również mamy przetasowania, doskonałą serię 10 zwycięstw ma @grecki-bazar-ewy, obecnie ma już niewielkie szanse na TOP10, można się tylko zastanawiać gdzie by była gdyby od początku rywalizacji miała dobry telefon z właściwymi ustawieniami, okazuje się, że to podstawa. Aktualnie przeskoczyła w tabeli @homesteadlt i wzięła sobie za cel @ptaku, zapowiada się ciekawa rywalizacja. Nieco niżej też jest ciekawie, co prawda @pjansen ostatni tydzień może zaliczyć do udanych, ale zapewne czuje na plecach oddech @ervin-lemark, @davidthompson57 i @giulius.
---
[ENG] There was a slight reshuffle in the TOP10, for the second time in a row @flaxz lost points, this time he was beaten by @masoom. This defeat was quickly taken advantage of by @venan, who defeated @merthin. The latter has the chance and ambition to jump into the TOP10, but not yet this time. Unexpectedly @davidesimoncini didn't post a report yesterday, so far he has never failed, so I wonder what could have happened.
Further down the table we also have a reshuffle, @grecki-bazar-ewy has a perfect series of 10 wins, currently, she has little chance for TOP10, one can only wonder where she would be if she had a good phone with the right settings from the beginning of the competition, it turns out that this is the basis. Currently, she jumped over @homesteadlt in the table and took @ptaku as her next target, it promises to be an interesting competition. It's also interesting a bit lower, although @pjansen can count the last week as a good one, he probably feels the breath of @ervin-lemark, @davidthompson57 and @giulius on his back,
Results of Round 46 (16th July 2021):
Ranking table for #POLIAC after the 46th round:
Actual ranking table for #POLIAC you could find here.
18th July 2021 - Round 48:
Full tournament schedule with actual results here. Good luck!!!

This report was published via Actifit app (Android | iOS). Check out the original version here on actifit.io




26299

---
---