Abdominales en casa./🔥🔥At-home abdominal crunches
---
Saludos querida comunidad de full deporte, en el día de hoy quiero compartir una extraordinaria rutina hecha en casa, trabajando toda la zona media con 6 ejercicios que ayudan a quemar y tonificar el área abdominal; son movimientos que realice en 4 series de 20 repeticiones, deje un pequeño descanso de 10 segundos los invito a ver mi rutina donde pondrán visualizar como realice cada movimiento, sin perder más tiempo comencemos.
Dear alludos dear community of full sport, today I want to share an extraordinary routine done at home, working the entire middle area with 6 exercises that help burn and tone the abdominal area, are movements that I performed in 4 sets of 20 repetitions, leave a small rest of 10 seconds I invite you to see my routine where you will visualize how to perform each movement, without wasting more time let's start.
---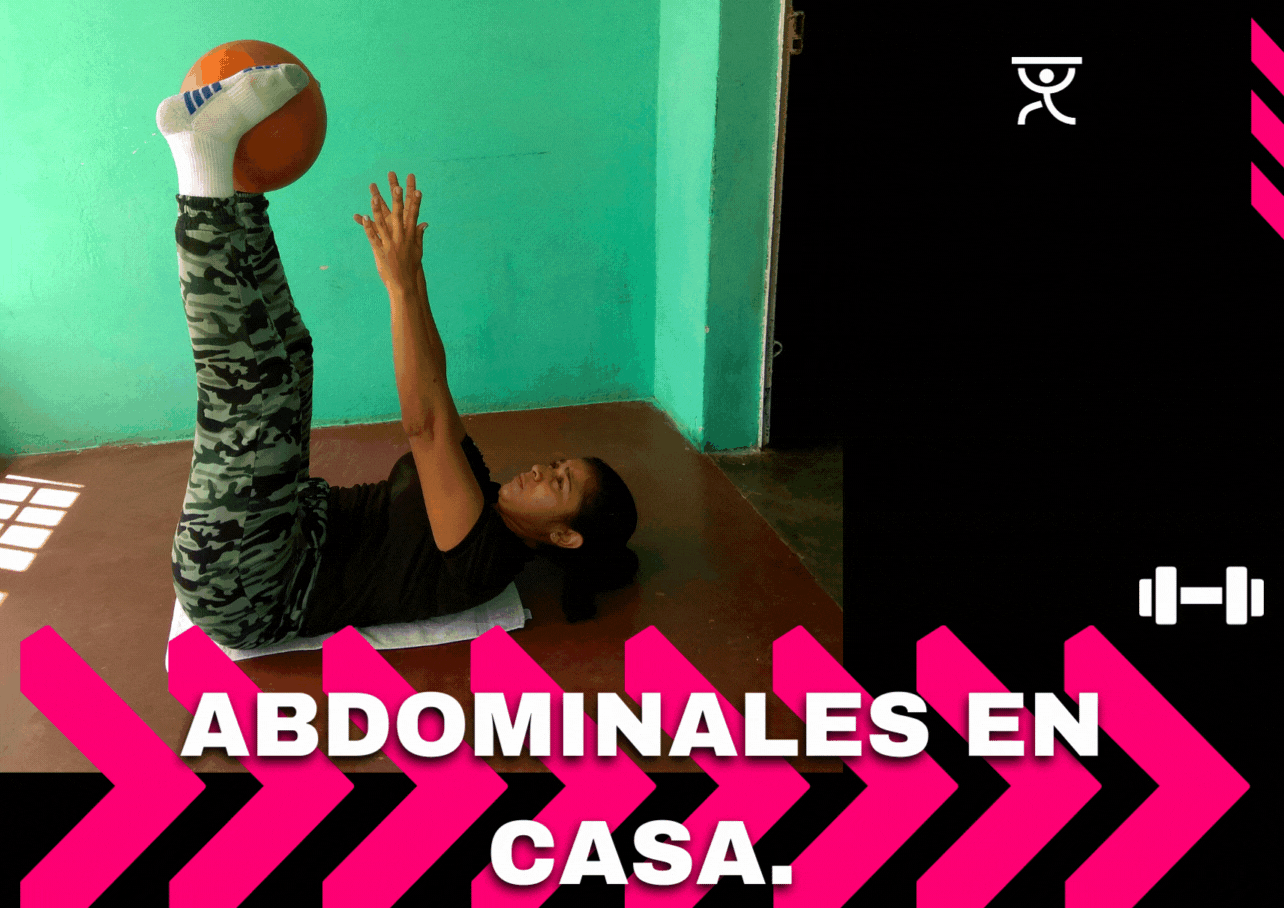 ---

---
Rutina abdominal./Abdominal routine.
---
Primer movimiento abdominal inverso/ First reverse abdominal movement
---
En el primer movimiento con el apoyo de un balón realice el movimiento abdominal, colocando el balón en mis pies a su vez elevando las piernas hacia mis manos contrayendo el abdomen realizar 20 repeticiones.
In the first movement with the support of a ball I performed the abdominal movement, placing the ball on my feet in turn raising my legs towards my hands contracting my abdomen performing 20 repetitions.
---
---
Segundo movimiento elevación de tronco isométrico. /Second movement isometric trunk lift.
---
En el segundo movimiento elevé mi tronco y mis piernas a 90° y mantuve en modo isométrico por 20 segundos.
In the second movement I raised my trunk and legs to 90° and held in isometric mode for 20 seconds.
---
---
Tercer movimiento Abdominales (crunch)./ Third movement Abdominals (crunch)
---
En tercer movimiento me fijé en trabajar mi abdomen realizando abdominales elevando mi tronco lo más elevado que pude manteniendo un suave movimiento al subir y bajar repeticiones de 20.
In the third movement, I focused on working my abdomen by performing crunches, raising my trunk as high as I could while maintaining a gentle up and down movement, repetitions of 20
---
---
Cuarto movimiento plancha con desplazamiento de caderas hacia atrás./ Fourth movement plank with backward displacement of the hips.
---
Cuarto movimiento realice plancha alta levando mis caderas hacia atrás manteniendo contraído toda la zona abdominal, 20 repeticiones.
Fourth movement perform high plank lifting my hips backwards keeping the whole abdominal area contracted, 20 repetitions.
---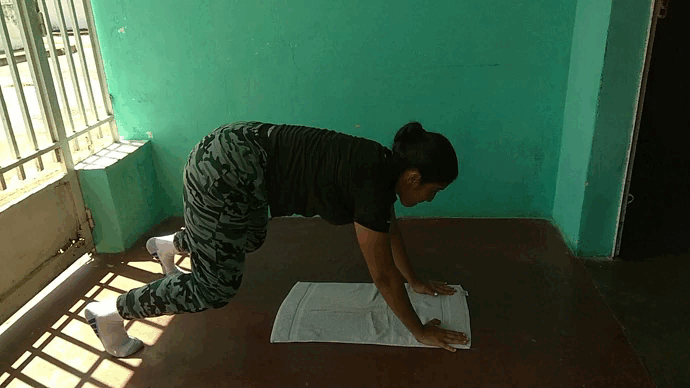 ---
Quinto movimiento rotación de tronco lateral. / Fifth movement lateral trunk rotation.
---
Quinto movimiento eleve mi tronco y mis piernas y mantuve rotación en la zona abdominal realice 20 repetición.
Fifth movement, lift my trunk and legs and maintain rotation in the abdominal area and perform 20 repetitions.
---
---
Sexto movimiento vela. / Sixth movement sail.
---
El último movimiento lo realice elevando mis piernas totalmente derechas hacia arriba elevando mis caderas, en repeticiones de 20.
The last movement was performed by raising my legs completely straight upwards, raising my hips, in repetitions of 20.
---
---

---
Querida comunidad de full deporte, me despido compartiendo esta excelente rutina, perfecta para quemar grasa y tonificar a zona media, espero que les halla gustado, es una rutina que pueden realizar en casa es muy fácil son 4 series en repeticiones de 20 y dejando un pequeño descanso de 10 segundos; bueno sin decir más nos vemos en otra oportunidad.
Dear community of full sport, I say goodbye sharing this excellent routine, perfect for burning fat and toning the middle zone, I hope you like it, is a routine that can be performed at home is very easy are 4 sets in repetitions of 20 and leaving a small rest of 10 seconds, well without saying more see you another time.
---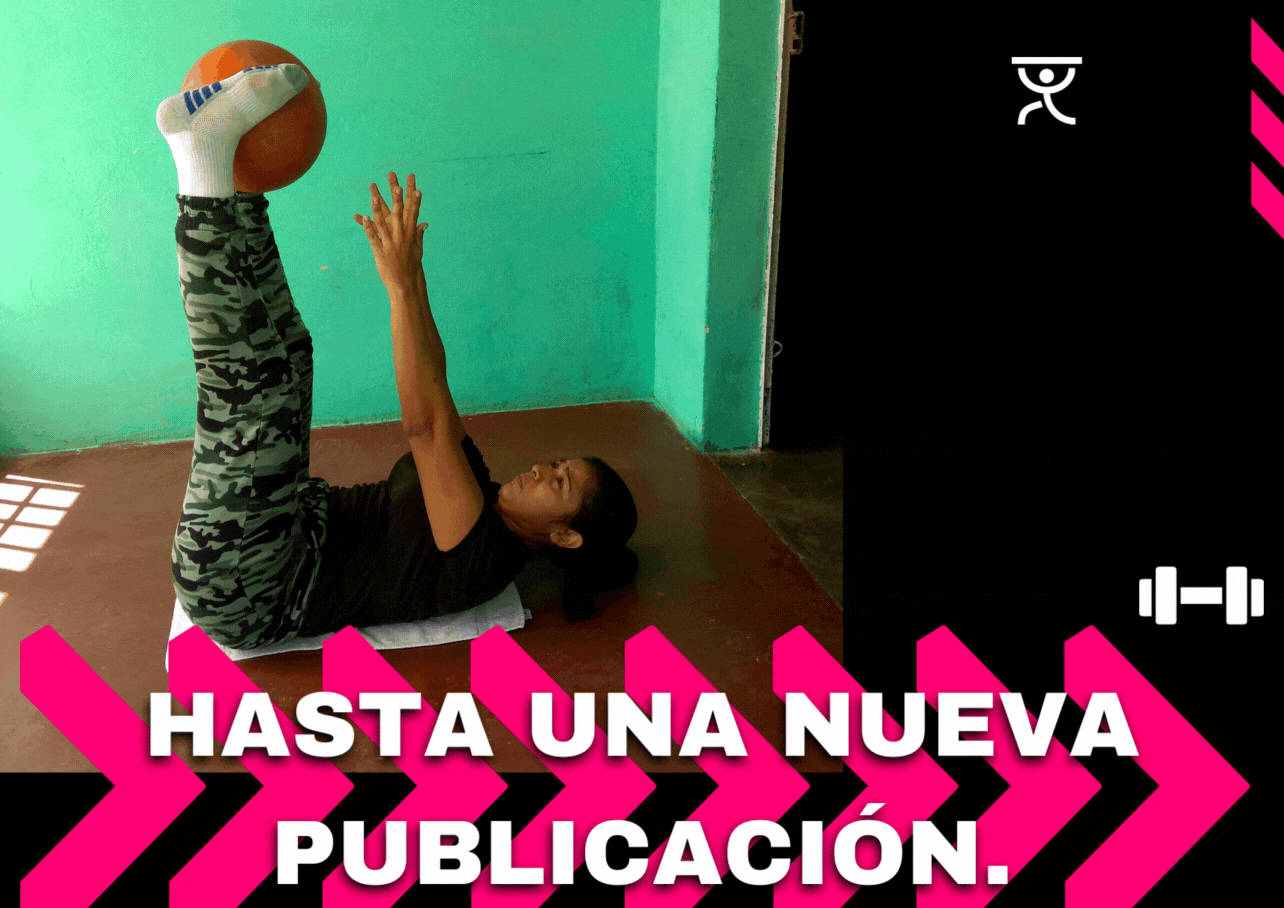 ---
Video realizado desde teléfono Alcatel idol. / Video made from Alcatel idol phone.
Videos convertidos en gifs enlace
Separadores y ediciones hechas en Canva. / Separators and editions made in Canva.
---

---
---