Full body dinámico./🔥🔥👍Full body dynamic.
---
Feliz martes querida comunidad de full deportes, en este nuevo día quiero compartir un full body dinámico perfecto para tonificar y acondicionarlo; realice 4 movimientos combinados con carga que me ayuda a equilibrar al momento de realizar la técnica, trabaje en 4 serie de 30 segundos en cada movimiento; en el cual realice un breve calentamiento antes de empezar mi rutina y recordando dejar un pequeño descanso entre series, bueno mis amigo los invito a seguir mi rutina completa sin añadir más acompañeme.
Happy Tuesday dear community of full sports, in this new day I want to share a dynamic full body perfect for toning and conditioning; perform 4 movements combined with load that helps me to balance when performing the technique, work in 4 series of 30 seconds in each movement; in which perform a brief warm up before starting my routine and remembering to leave a little rest between series, well my friends I invite you to follow my full routine without adding more accompany me.
---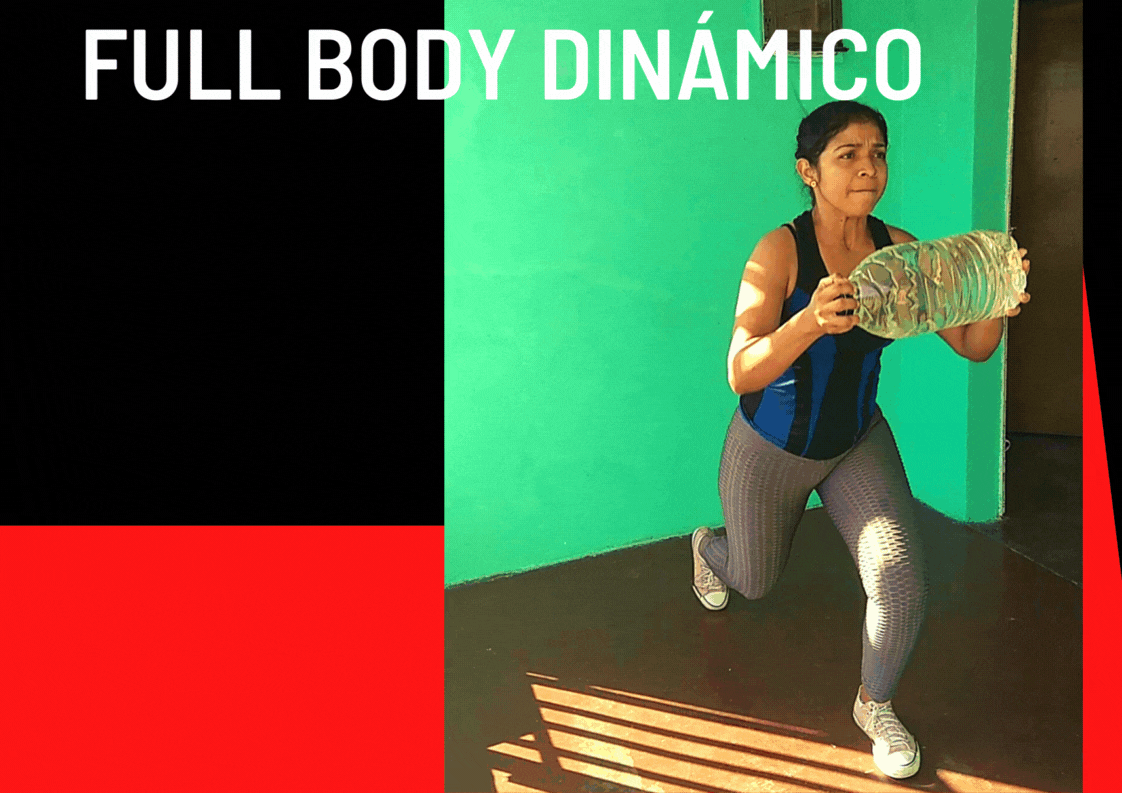 ---

---
Calentamiento/Warm up
Estiramiento de piernas con elevación de brazos.
Leg stretches with arm lifts.
---
Para empezar el calentamiento realice estiramiento de mis piernas hacia adelante y a la misma vez eleve mi brazo por encima de mis hombros por 20 segundos e 2 series.
To begin the warm-up, I stretched my legs forward and at the same time raised my arm above my shoulders for 20 seconds and 2 sets.
---
---
Estiramiento de brazos lateral.
Lateral arm stretch.
---
En este movimiento elevé mis brazos y solo moví de manera lateral sin mover mi tronco por 20 segundos en 2 series.
In this movement I raised my arms and only moved laterally without moving my trunk for 20 seconds in 2 sets.
---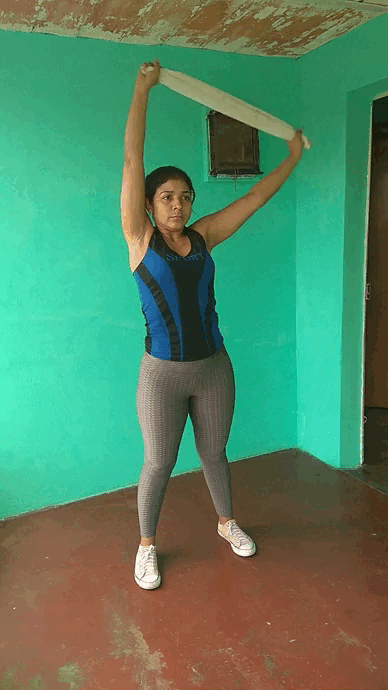 ---
Estiramiento con inclinación de tronco.
Stretching with trunk tilt.
---
Finalice mi calentamiento con un estiramiento e inclinación de tronco hacia adelante por 20 segundos en cada pierna en 2 series.
I finished my warm-up with a stretch and forward trunk lean for 20 seconds on each leg in 2 sets.
---

Rutina./Routine.
---
Estocada con sentadilla con carga.
Lunge with loaded squat.
---
Primer movimiento realice estocada con sentadilla con apoyo de una botella de agua, como carga para realizar mi ejercicio mantuve una tecnica dinamica por 30 segundos en 4 series.
First movement I performed a lunge with squat with the support of a water bottle, as a load to perform my exercise I kept a dynamic technique for 30 seconds in 4 sets.
---
---
Peso muerto con flexión de brazos.
Deadlift with push-up.
---
Segundo movimiento, realice peso muerto con flexión de brazos con carga; este movimiento lo realice durante 30 segundo en 4 series.
Second movement, perform dead weight with loaded push-up; perform this movement for 30 seconds in 4 sets.
---
---
Aducciones con press de hombros con carga.
Adductions with loaded shoulder press.
---
Tercer movimiento Aducciones con press de hombros, este movimiento lo realice con carga en 4 series de 30 segundos.
Third movement Adductions with shoulder press, this movement was performed with load in 4 series of 30 seconds.
---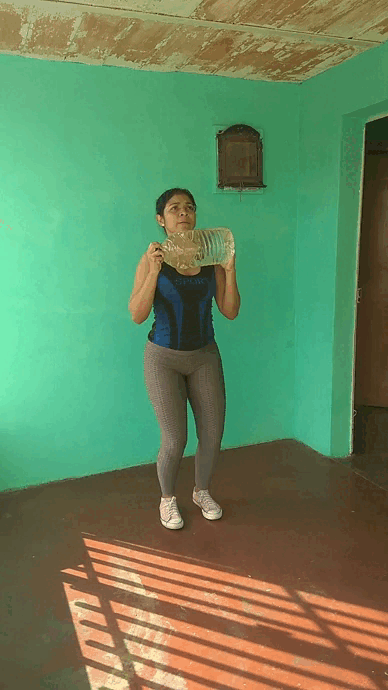 ---
Crunch con pierna estirada y carga.
Crunch with straight leg and load.
---
Cuarto movimiento crunch con pierna estirada, en este movimiento lo realice acostada con una pierna estirada y la otra flexionada y mantuve comprimido mi abdomen al momento de elevar mi tronco hacia arriba con carga, realice 4 series de 30 segundos, luego repetí el proceso en la otra pierna
Fourth crunch movement with stretched leg, in this movement I did it lying down with one leg stretched and the other one flexed and I kept my abdomen compressed at the moment of lifting my trunk upwards with load, I did 4 series of 30 seconds, then I repeated the process in the other leg.
---

---
Querida comunidad de full deportes, les comparto este excelente full body, que realice de manera dinámica en un lapso de 30 segundos por movimientos en 4 series, recordando realizar un breve calentamiento y dejar un tiempo de descanso entre series de 10 segundos, y mantener una excelente hidratación sin añadir más nos vemos en otra publicación.
Dear community of full sports, I share with you this excellent full body, which perform dynamically in a period of 30 seconds per movement in 4 sets, remembering to perform a brief warm-up and leave a rest time between sets of 10 seconds, and maintain excellent hydration without adding more see you in another publication.
Fotos tomadas desde teléfono Alactel idol./Photos taken from
Alactel idol phone.
Ediciones y banner desde canva./editions and banners from canva.
videos convertidos en gifs en https://www.img2go.com/convert-video-to-gif

---
---