Super League - Weekend Two Results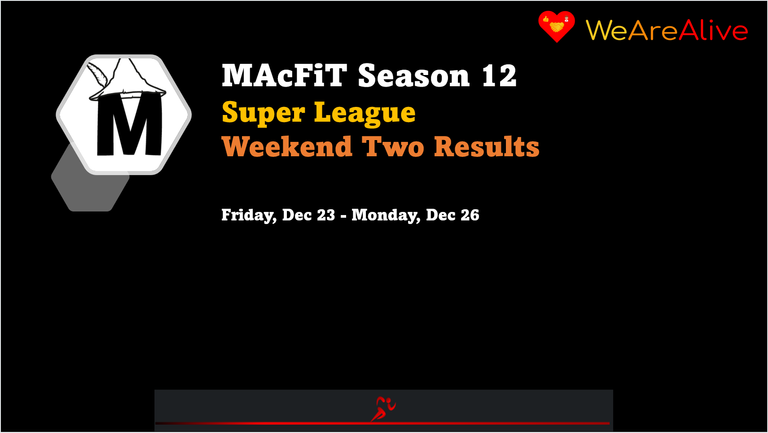 Hello,
How was your Christmas? Mine wasn't very active, but ~65k steps over two days isn't too bad either. You had the opportunity to choose your two scoring days. Most have used it and for some it has made the difference.
Weekend Two
Friday, Dec 23 - Monday, Dec 26
Results: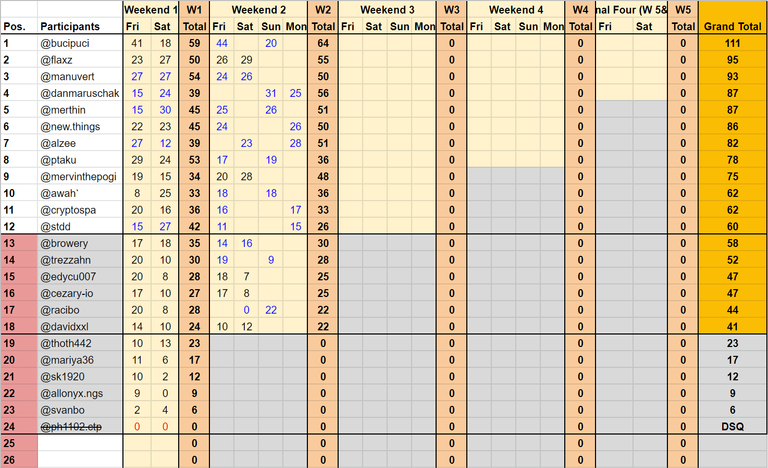 You can always view the standings online.
Remain in the game:
Ended their play:
Weekend Three will be played over the end of 2022 / beginning of 2023. Again, you will have the opportunity to pick your best two days. With a twist, however - one of the two days must either Dec 31 or Jan 1. It can be both, if your game plan is to dance all night long ;-)
The Round Announcement will be published this coming Thursday.
Schedule
Weekend 1: Fri-Sat, Dec 16-17
Weekend 2: Fri-Mon, Dec 23-26)
Weekend 3: Fri-Mon, Dec 30-Jan 2 (New Year)
Weekend 4: Fri-Mon, Jan 6-9 (Holidays in some regions)
Final Four: Fri-Sat, Jan 13-14
Note: Weekend One and Final Four are played over 2 days (Fri and Sat), whereas Weekends 2-4 are played over 4 days (Fri thru Mon).
---
Beneficiaries
All Season 12 @MAcFiT updates have the following beneficiaries:
In addition:
Total: 15%
85% of the HBD collected via upvotes/tips will make up the Season 12 Award Pool.
---
---