This Is Awesome - 1 Year With The AWESOME Token - Plus Prize Drawing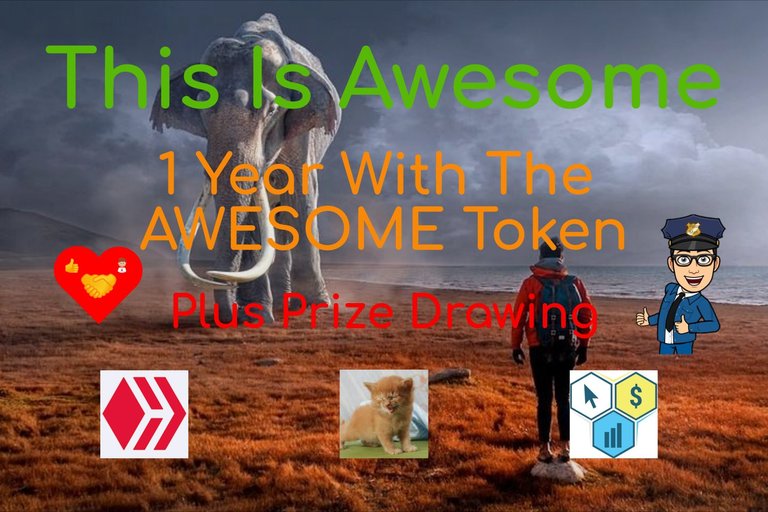 Made in Desygner
This Is Awesome
The goal of this project is to grow the Hive ecosystem by rewarding awesome content, and we do that by following curation trails that curates good content, much of it manually, and in the following categories.
Then we also highlight 5 posts on most days (not all days), 1 from each category in a PeakD Curated Collection post.
White Paper
Here is our White Paper laying out the details for how we have tokenized our Hive Power, White Paper - $AWESOME.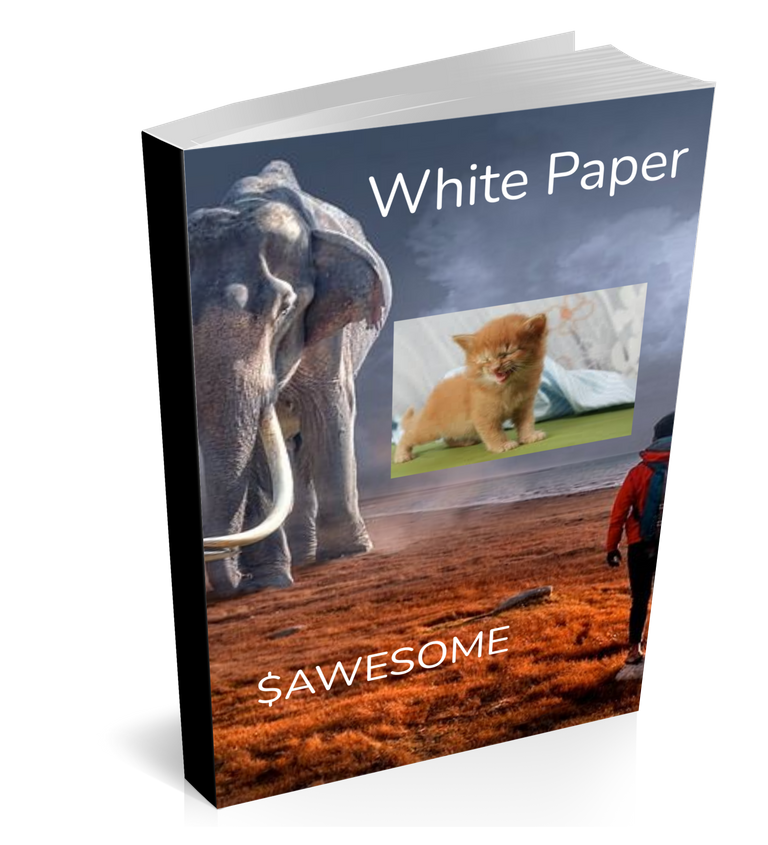 Made in Desygner and Adazing
You can trade the AWESOME token here, https://tribaldex.com/trade/AWESOME
Here is also a snapshot of the growth in token value of the AWESOME token, and taken 365 full days after the snapshot for our airdrop.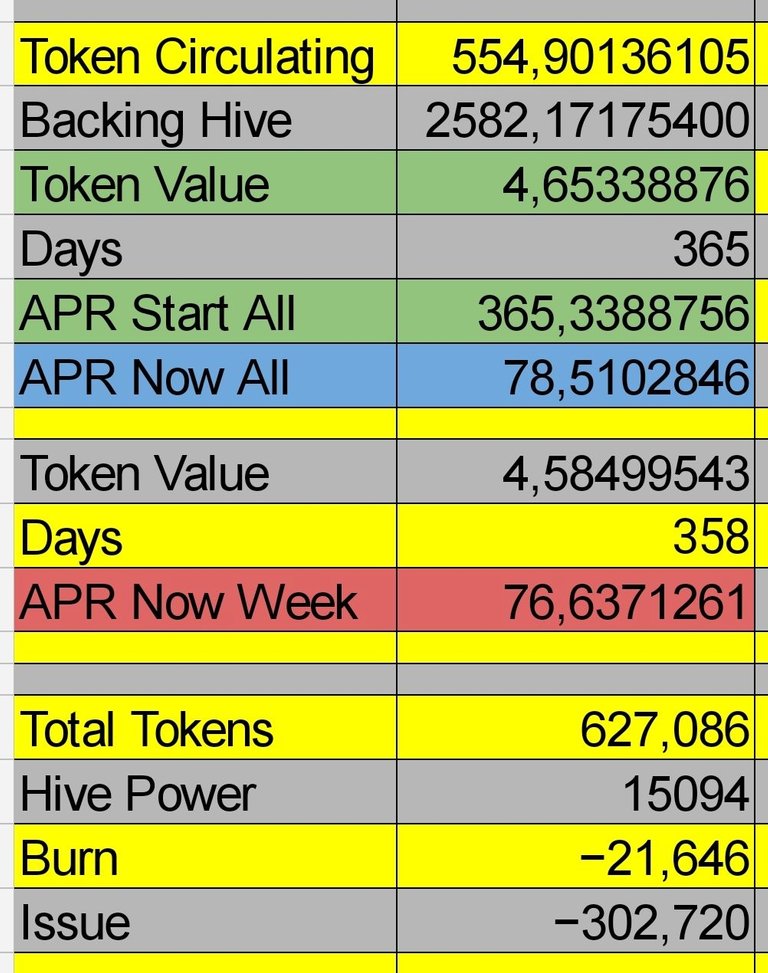 Screenshot from Google Drive
APR Start All = The APR counted from our launch at our starting price of 1 Hive.
APR Now All = The APR counted with the current price, and using the whole history from our launch.
APR Now Week = The APR counted with the current price, and using the history of the last week.
Backing Hive = The combination of the Hive Power on @thisisawesome and the Hive in our buy orders on @awesomecuration.
1 Year With The AWESOME Token
So it is now 1 year since our AWESOME token was launched, and here is the original airdrop, This Is Awesome - The $AWESOME Airdrop Has Been Done.
Since then quite a lot has happened, and you can see the big parts in our Hive Community as those posts are pinned up top.
Our AWESOME token started at a token value of 1 Hive when launched, and token value is now 4.653 Hive, all 100% backed by the combination of the Hive Power on @thisisawesome and the Hive in our buy orders on @awesomecuration.
What's Next?
Just a short while ago we started a daily prize drawing, which you can see below, it gets us more engagement on our posts, and the small prize can help especially newbie's to get some more Resource Credits, and thereby we are helping with Hive onboarding.
We have also included the Hive Introduction ebook in our daily posts, and we will soon also create a daily newsletter where we send the download link in, plus we will use that to broadcast our daily posts as well, and get more people coming back.
The Hive Introduction ebook is a collaboration with the We Are Alive Tribe, and our daily contest will soon also be included in the ebook, so thereby we are able to also get more people from outside of Hive to join it, and to come to our contest and our curation reports.
After that is done we will focus on creating a curation bot, it will be a Tipu style curation bot, and to use it you will need to delegate white listed tribe tokens (the same tokens as we pay out weekly to delegators).
With those token delegations our curation rewards will go up, and we will therefore also be able to pay out more value to our Hive Power delegators, and the growth leverage for our AWESOME token will increase over time.
That is what's next.
Big congrats to all AWESOME token holders on it's 1 year anniversary, and here they are all mentioned, not counting @awesomecuration as that is outside of circulation.
@x9ed1732b
@thatcryptodave
@help.venezuela
@ph1102
@achim03
@tristancarax
@ctpsb
@paulcaraway
@flaxz
@certain
@jarvie
@iamraincrystal
@quekery
@blue.rabbit
@liotes.burn
@achim03.ctp
@pixiepost
@guurry123
@gadrian
@justclickindiva
@sydney.potts
@jacoalberts
@ironshield
@drippinouttadebt
@mariannewest
@jeanlucsr
@imfarhad
@marshmellowman
@recording-box
@alokkumar121
@d00k13
@aliveprojects
@athomewithcraig
@mathfortress
@torrey.blog
@kingneptune
@alente
@invest4free
@roger.remix
@b4phom3t
@hive-112281
@mes
@myjob
@johnsdowie
@synrg
@reeta0119
@elizacheng
@lemonp8ste
@mypathtofire
@benthomaswwd
@notaboutme
@r0nny
@ynwa.andree
@bitandi
@summoner-cha
@andy4475
@dragon-ti
@sinistry
@theb0red1
@fireguardian
@thisisawesome
@davidthompson57
@dksart
@cryptofiloz
@failingforwards
@risingstarpool
@juecoree
@condeas
@eirik
@forykw
@lv99-rd-chocobo
@dwarflordnoj
@bennyonetwo
@dkid14
@hhayweaver
@elianaicgomes
@darth-azrael
@numasi
@vibrokinetic
@tin.aung.soe
@dajokawild
@saachi
@minimining
@edouard
@guruvaj
@buddha.myanmar
@krodash
@theroad2freedom
@antisocialist
@horstman5
@musdim
@hovermower
@davidxxl
@tokutaro22
@chmoen
@agreste
@vickoly
@plint
@ultratrain
@fiberfrau
@seckorama
@empoderat
@arena10
@richardfyates
@hivetrending
@adysscheryl
@jwaits
@cryptoniusrex
@krevasilis
@alovely
@ericburgoyne
@samevyp
@proto26
@matheusggr
@freesinger
@onewolfe
@shubhwaj
@brucolac
@fragozar01
@volatilegains
@jilt
@darmst5339
@lxsxl
@pablodare
@valdiva
@bwar
@arpuch
@lollipopred
@regenerette
@leosoph
@riandeuk
@frankscoms
@cooperclub
@dontcare89
@iamalivechalleng
@uyobong
@bigtakosensei
@catotune
@drunksamurai
@agog
@mytechtrail
@ana-maria
@dbooster
@zonadigital21
@trentonlundy1
@clicmaster
@hykss
@yems
@walterprofe
@moonthumb
@quinnertronics
@presidentx
@jfang003
@heartbeatonhive
@jakkal
@rarej
@amr008
@kobusu
@scooter77
@amphlux
@stickupcash
@littlebee4
@sgt-dan
@wearealive
@terapallo
@alive.chat
@relf87
@mvl2304
@hiroshige
@bitcoinflood
@weldmaster
@pinkfloyd878
@chubb149
@dragokazo
@panosdada
@leveluplifeph
@fatedslayerz
@victor-alexander
@saleg25
@engilhramn
@mario02
@giantcrabster
@daddydog
@akumagai
@guaradams
@hive.pizza
@phusionphil
@blockchainboyroy
@numpypython
@elyelma
@pob.curator
@helios.voter
Daily Prize Drawing
To get some more engagement on our posts we have a small prize drawing, and the prize is tips by tipping bots on the comment by the winner in yesterdays post, plus a 5 HP delegation for 4 weeks from @thisisawesome, a great chance for new Hivers to grow, and in line with our goal of growing the Hive blockchain.
Tips that we give to the winner is 1x of each.
!ALIVE
!CTP
!BBH
!PIZZA
!PGM
!gif winner
!LOLZ
!LUV
!HBIT
To qualify for the random daily prize drawing, just leave a comment below, we will exclude bots from the contest.
Here is the participants for today.
@adysscheryl
@alovely088
@amakauz
@benthomaswwd
@chaosmagic23
@darmst5339
@edgerik
@jmis101
@littlebee4
@manuvert
@thatcryptodave
@tydynrain
The gif below shows the daily prize drawing for today.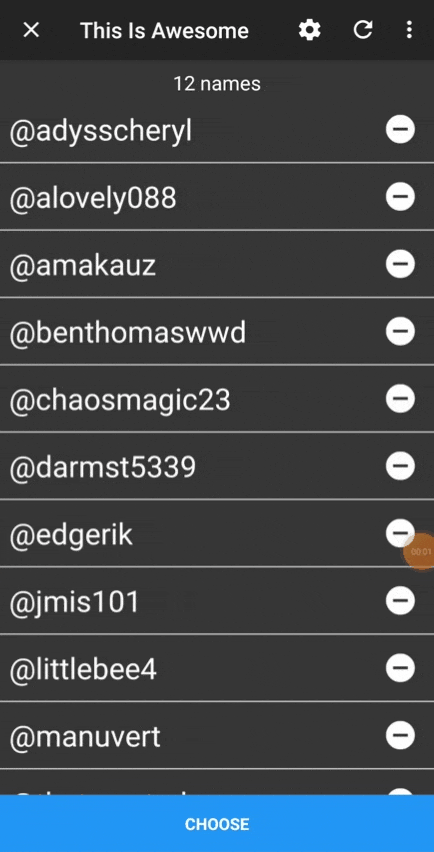 And the 5 HP delegation.


Screenshot from Hiveblocks
Big congratulations to the winner, and stay awesome.
Thank You!
Thank you very much for reading this post, leave your thoughts in the comments below, and ...
Stay Awesome!
Sincerely,
This Is Awesome
Written by @flaxz
This is my own personal opinion, do your own research before investing, and seek legal counsel if uncertain.
---
Join us on Discord: https://discord.gg/SthJJDZ
Click the ecover below to download our free ebook for onboarding more people to Hive.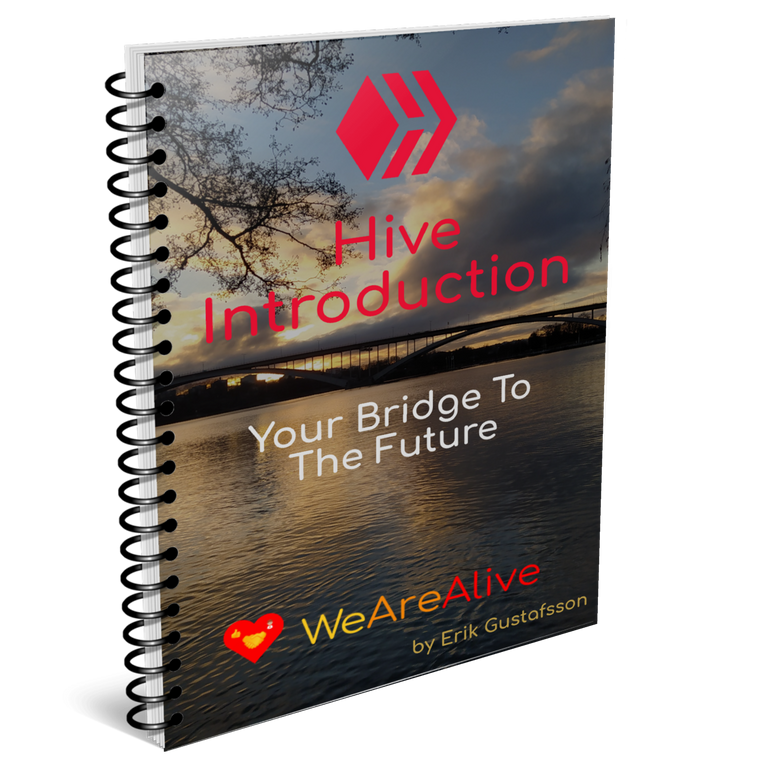 Made in Desygner and Adazing, photo by @flaxz.
---
---
---