I just finished a 42.029km running that lasted about 3hh:27mm:44ss !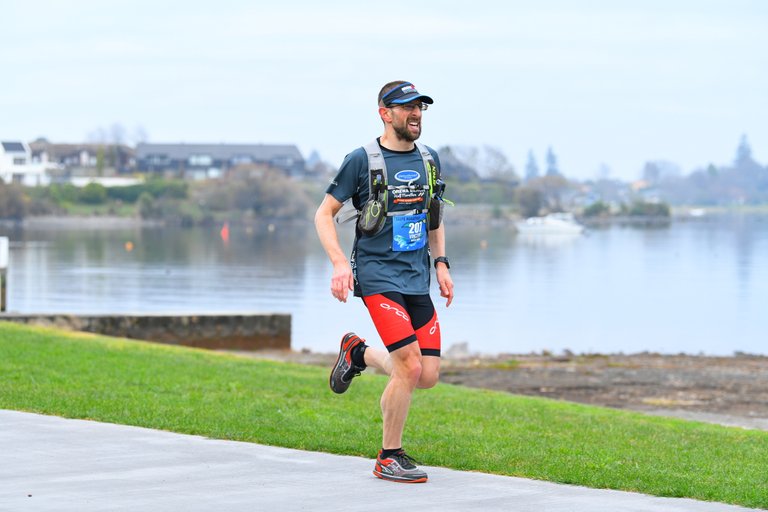 What a great day. For this part of New Zwealand, winter is usually harsh, wet and cold. There was light wind and sunny winter conditions which let me run with only tshirt and shorts.
Myself and @run.kirsty.run decided to add this race as a build up to the 50km road race we have in September, so the goal for me was to try and keep to my hopeful 50km pace for as long as possible.
I made sure I started further back in the field and managed to keep running at my 5 minute per kilometre pace up until the 34th kilometer, which I was really happy with, especially for a pretty full training week. I still felt pretty good until the last 4 kilometres where things fell apart a little, but still made it under 3 hours and 30 minutes.
I've been carrying a little hip strain over the past week, so am a little sore the following day, but had no issues during the run and even managed to push through a few moments when I really wanted to stop and walk.
The course was fun and scenic and hopefully was a good training run for our 50km run. I used this photo cause it shows the strain on my face heading into the last few kilometres of the race.
Stay Strong Everyone!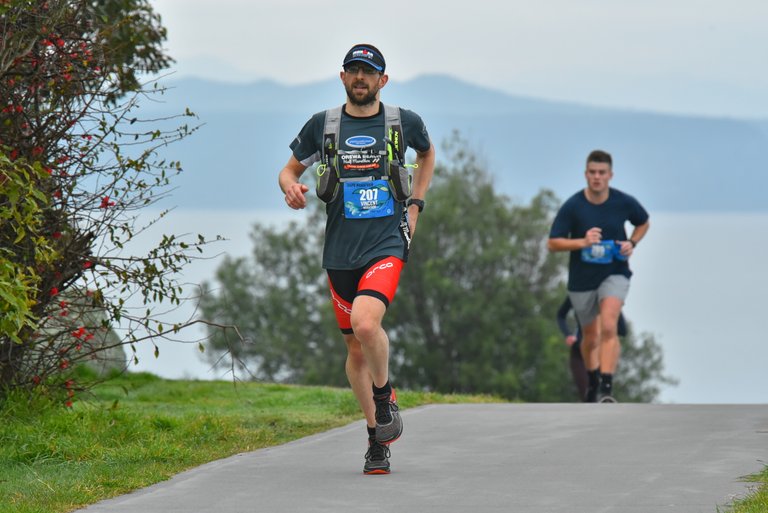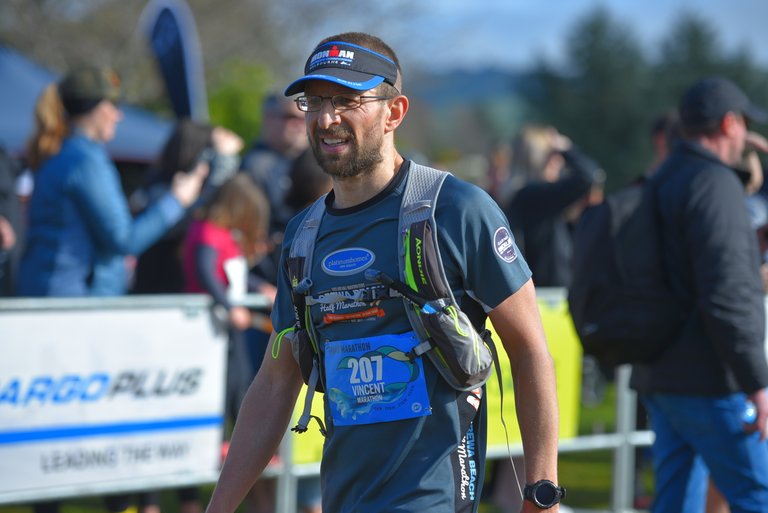 Check out some detailed info at my EXHAUST page
Join me in testing out EXHAUST!