Fatass Journal... 2021#160 - June 9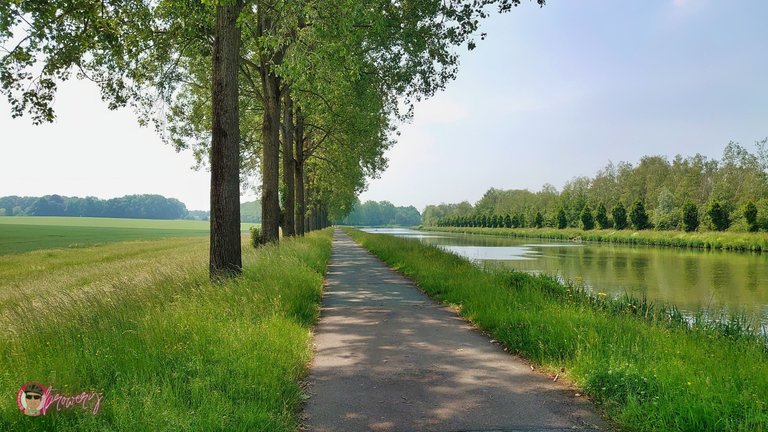 [POL] Rano kolega chciał mnie wyciągnąć na dłuższy spacer, ale ja miałem już w głowie ułożony plan na rower i musiałem mu odmówić. Jeżeli chcę jeszcze w czerwcu przejechać 100 kilometrów to muszę przygotować ciało, szczególnie nogi i... tyłek do tego zadania coraz dłuższymi jazdami. Bardzo trudno wsiąść na rower i tak z marszu przejechać długi dystans. Dziś dla odmiany ruszyłem na północny-wschód w stronę Arquennes. Chciałem jak najkrótszą drogą tam dojechać i wrócić wzdłuż kanału do Mons.
---
[ENG] In the morning, my friend wanted to take me for a longer walk, but I already had a cycling plan in my head and I had to refuse him. If I still want to ride 100 kilometres in June, I have to prepare my body, especially my legs and my butt for this task with longer and longer rides. It is very difficult to get on a bike and ride a long distance on the spot. Today, for a change, I headed north-east towards Arquennes. I wanted to get there by the shortest possible route and return along the canal to Mons.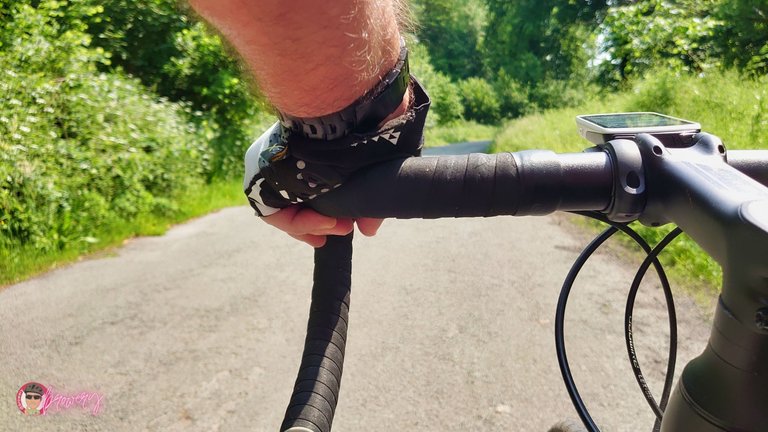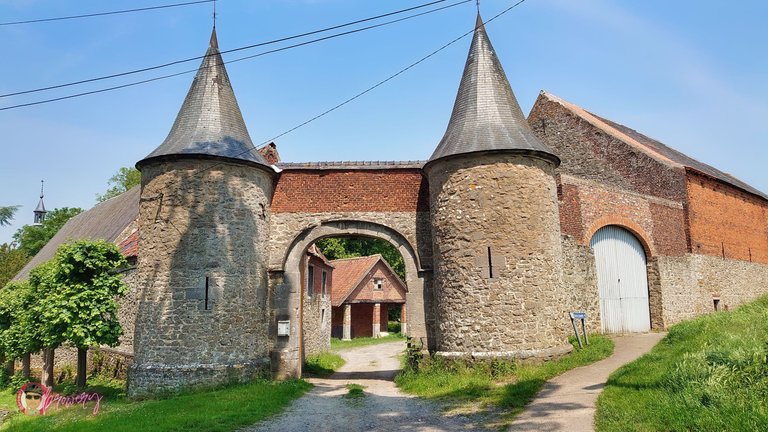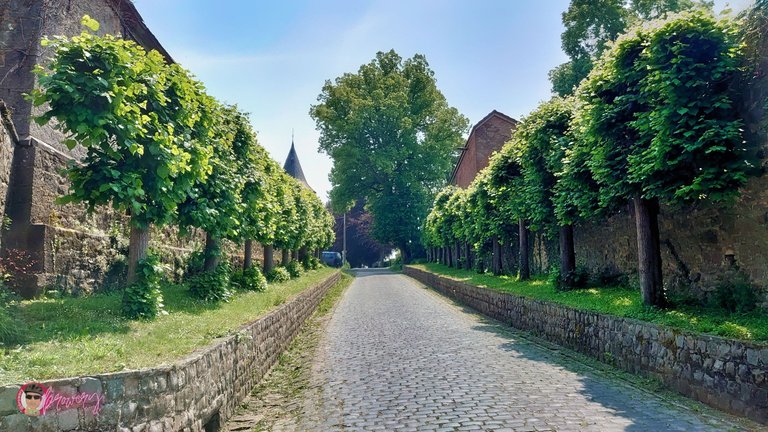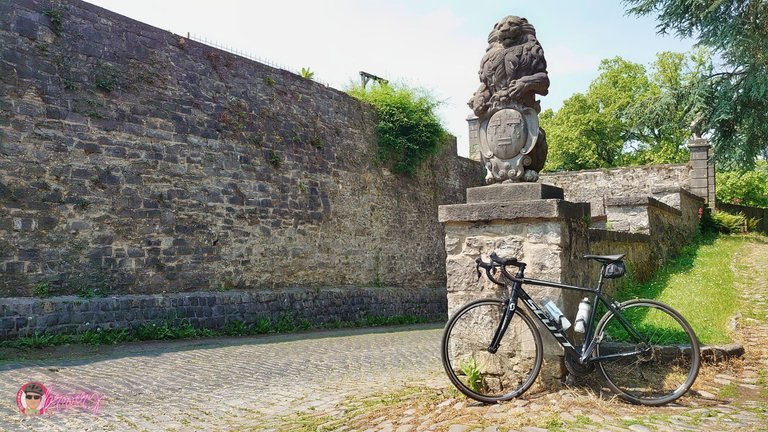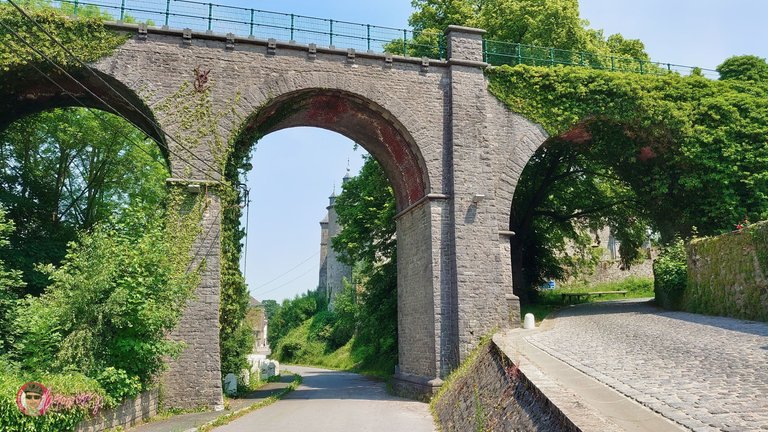 [POL] Niestety w Marche-lez-Ecaussinnes skręciłem niepotrzebnie z głównej drogi w lewo i tym sposobem zamiast w Arquennes wylądowałem pod Château fort d'Ecaussines-Lalaing, tym samym pod którym byłem kilka tygodni temu z kolegą kiedy spacerowaliśmy po urokliwych okolicach Ecaussinnes. Po opuszczeniu tego miasta kierowałem się w stronę założonego celu, ale po przejechaniu na drugą stronę kanału zdecydowałem się na powrót do domu po ścieżce wzdłuż kanału. Wybór był dobry bo trafiłem idealnie w założony na dziś dystans, a po ponad 2 i pół godziny na twardym siodełku miałem już wyłącznie ochotę skończyć jak najszybciej.
---
[ENG] Unfortunately, in Marche-lez-Ecaussinnes I took an unnecessary left turn off the main road and thus ended up at Château fort d'Ecaussines-Lalaing instead of Arquennes, the same fort I was at a few weeks ago with a friend when we walked around the charming Ecaussinnes area. After leaving this town, I headed towards my intended destination, but after crossing the canal I decided to return home on the path along the canal. The choice was a good one, as I hit the distance I had planned for today perfectly, and after over 2 1/2 hours on the hard saddle, I just wanted to finish as soon as possible.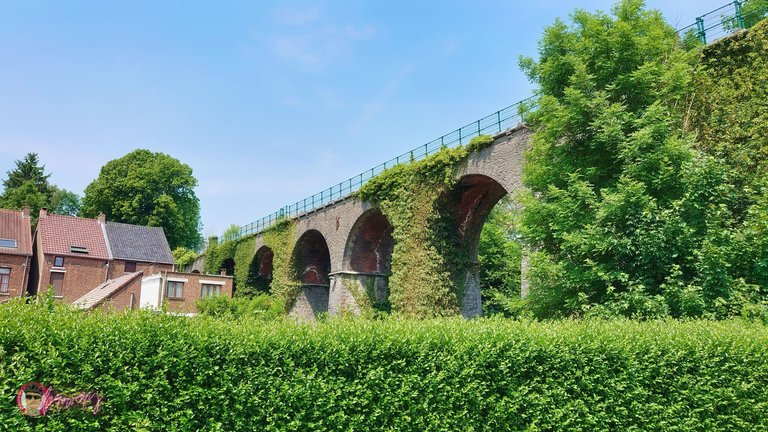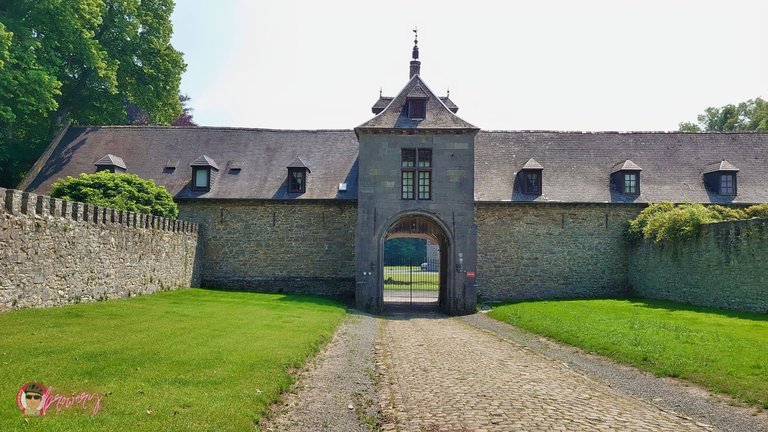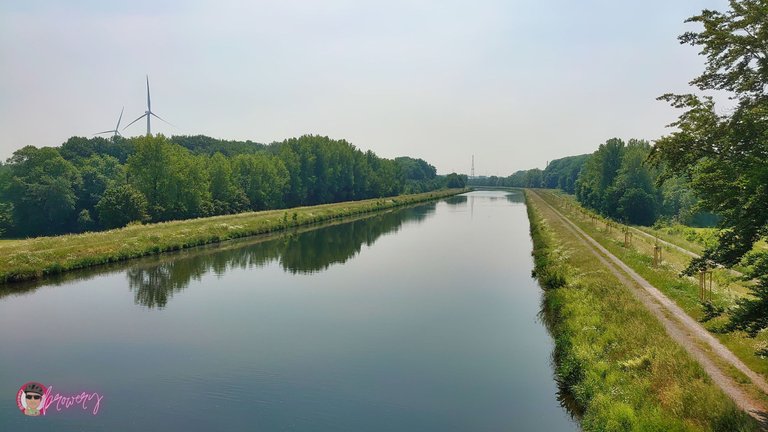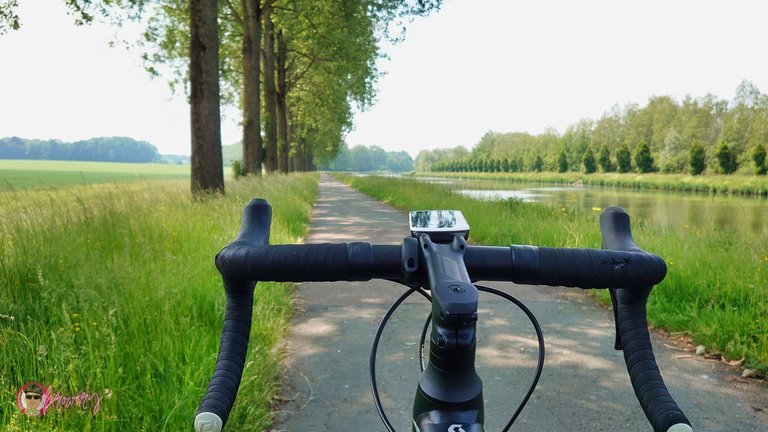 [POL] W mojej dzisiejszej diecie miałem na obiad dorsza z kaszą, a na kolację hamburgera fit. Pomysł fit hamburgera tak się spodobał mojej córce, że wspólnie przygotowaliśmy dzisiejszy obiad. Dorsza zastąpił hamburger, a kaszę - zapiekane ziemniaki. Rybny obiad będzie jutro. Po obiedzie nadmiar kalorii spaliłem na około godzinnym spacerze.
---
[ENG] In my diet today I had cod with grits for lunch and a fit burger for dinner. My daughter liked the idea of a fit hamburger so much that we prepared today's dinner together. Cod was replaced by a hamburger and grits-baked potatoes. Fish dinner will be tomorrow. After lunch, I burned the excess calories on about an hour walk.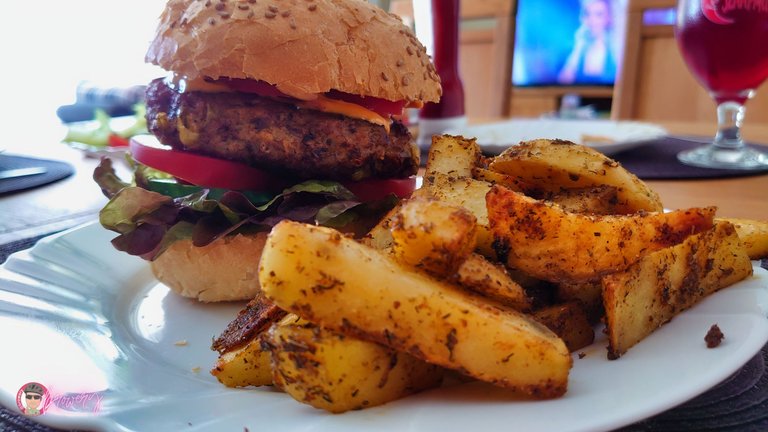 Dystans pokonany w 2021 roku: 2026,37 km - z podziałem na dyscypliny:
| Dyscyplina | Dystans |
| --- | --- |
| Spacer / Marsz / Nordic Walking | 1384,70 km (+7,10 km) |
| Kolarstwo / Rower MTB | 521,59 km (+60,46 km) |
| Jogging / Bieganie | 120,08 km |
---

[POL] @masoom stracił pierwsze punkty, a sprawcą tej niespodzianki był @ilodz24hd, który coraz śmielej sobie poczyna, tym razem pomógł mu też współczynnik. Ten sam współczynnik, przez który po raz kolejny @cezary-io musiał uznać wyższość rywala (@davidesimoncini). Jedynym niepokonanym został @ptaku. Trzecią porażkę z rzędu odniósł @practicaleric, tym razem w starciu gigantów pokonał go @manuvert. Warto odnotować, że pierwsze punkty zdobyła @asia-pl, która pokonała @notak.
---
[ENG] @masoom lost the first points, and the culprit of this surprise was @ilodz24hd, who is getting bolder and bolder, this time helped by the coefficient. The same coefficient that once again forced @cezary-io to accept the superiority of his rival (@davidesimoncini). The only one left undefeated was @ptaku. The third defeat in a row was suffered by @practicaleric, this time he was beaten by @manuvert in a clash of giants. It is worth noting that the first points were scored by @asia-pl, who defeated @notak.
Results of Round 8 (8th June 2021):
Ranking table for #POLIAC after the 8th round:
Actual ranking table for #POLIAC you could find here.
10th June 2021 - Round 10:
**[POL] **
---
*[ENG] *
Full tournament schedule with actual results here. Good luck!!!

This report was published via Actifit app (Android | iOS). Check out the original version here on actifit.io




28054

Cycling, Daily Activity, Walking
---
---