Fatass Journal... 2021#200 - July 19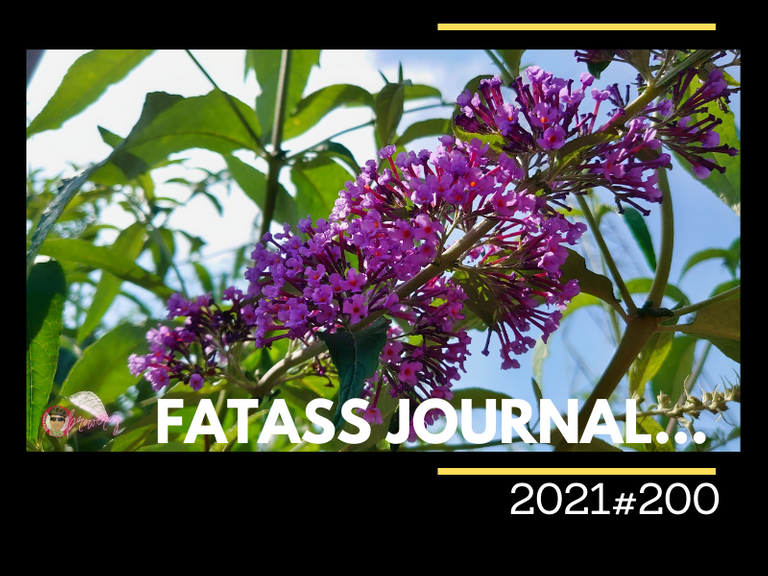 [POL] Mając w pamięci ostatnie problemy ze snem, zdecydowałem, że dziś po nocnej zmianie zrobię sobie tylko krótką drzemkę, żebym wieczorem mógł bez problemu zasnąć. Wstałem około 11, już miałem SMS-a od kolegi z propozycją spaceru. Ostatnio proponowałem mu wyprawę nad Sambrę, ale dziś nie miałem na to czasu. Zamiast tego pojechaliśmy na spacer nad kanał, było bardzo gorąco i szukaliśmy możliwości ukrycia się w cieniu drzew, ale na drodze prowadzącej do lasu była kałuża na całej szerokości i nie było jak ją obejść, a nie chciało nam się brodzić po kostki w wodzie.
---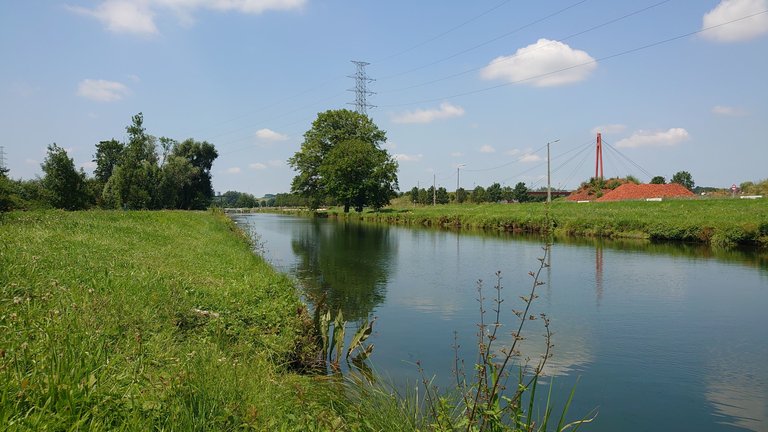 [ENG] With recent sleep problems in mind, I decided that today I would only take a short nap after my night shift so that I could fall asleep without any problems in the evening. I got up around 11, already had a text message from a colleague suggesting a walk. I had recently suggested a trip to the Sambra River to him, but today I didn't have time for that. Instead, we went for a walk by the canal, it was very hot and we were looking to hide in the shade of the trees, but on the road leading to the forest there was a full-width puddle and there was no way around it, and we didn't want to wade up to our ankles in water.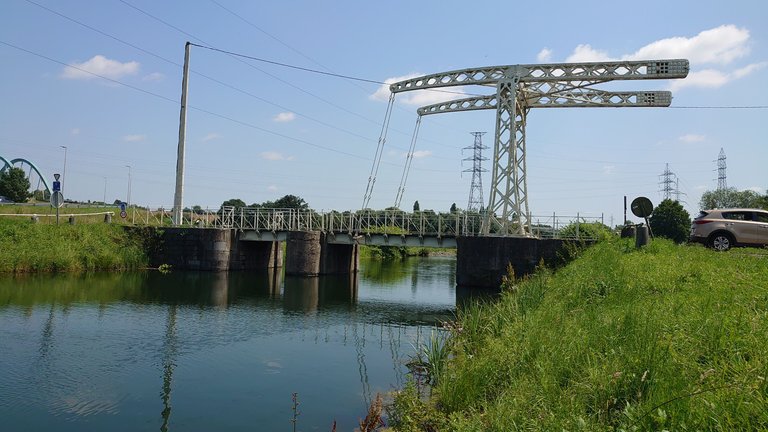 Dystans pokonany w 2021 roku: 2486,75 km - z podziałem na dyscypliny:
| Dyscyplina | Dystans |
| --- | --- |
| Spacer / Marsz / Nordic Walking | 1760,40 km (+10,50 km) |
| Kolarstwo / Rower MTB | 582,16 km |
| Jogging / Bieganie | 144,19 km |
---

[POL] Tym razem jedynym bezpośrednim pojedynkiem w TOP10 był mecz @sk1920 vs. @manuvert, lider nie dał szans @sk1920, który przez to stracił 6 miejsce na rzecz @masoom. Pozostali z pierwszej dziesiątki wygrali swoje mecze. Pretendenci do walki o 16 miejsce solidarnie przegrali swoje mecze, wykorzystał to @ykretz.sports, który dzięki zwycięstwie włączył się do walki. Będzie to miało znaczenie w obliczu dzisiejszej propozycji play-offów.
@merthin w dzisiejszym poście zaproponował organizację play-off "Poliac Champions League?" po zakończeniu aktualnych tych rozgrywek. Pewnie gdyby nie urlop to sam bym zorganizował play-off, ale mam świadomość ile czasu poświęcam na śledzenie waszych raportów, więc nie tym razem, ale kibicuję mu z całego serca i chętnie wezmę udział jako zwykły uczestnik.
---
[ENG] This time the only direct match in TOP10 was @sk1920 vs. @manuvert, the leader did not give a chance to @sk1920, who thus lost 6th place to @masoom. The rest of the top 10 won their matches. The contenders for 16th place lost their matches in solidarity, which was exploited by @ykretz.sports, who joined the fight thanks to the victory. It would be important to the consideration of the last proposal from @merthin.
In today's post he proposed organizing a play-off "Poliac Champions League?" just after the current #POLIAC edition is over. I'd probably organise the play-offs myself if I wouldn't go on the holidays, but I know how much time I spend following your reports, so not this time, but I'm supporting him wholeheartedly and would be happy to take part in such competitions as a regular participant.
Results of Round 48 (18th July 2021):
Ranking table for #POLIAC after the 48th round:
Actual ranking table for #POLIAC you could find here.
20th July 2021 - Round 50:
Full tournament schedule with actual results here. Good luck!!!

This report was published via Actifit app (Android | iOS). Check out the original version here on actifit.io




21214

---
---