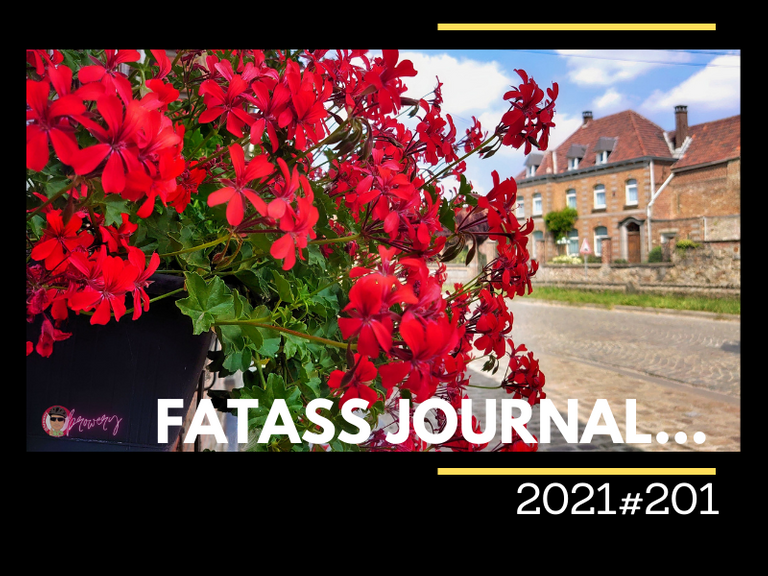 [POL] Mój dzisiejszy pojedynek z liderem klasyfikacji zdecydował, że bardziej niż zwykle musiałem przyłożyć się dzisiejszego dnia. Najpierw szybkie zakupy z córką, skoro drugi samochód jest chwilowo wyłączony z użytku, musiałem ją wspomóc swoim. Wcześniej chyba tylko raz czy dwa prowadziła mój samochód, teraz musiała się przełamać i z moim towarzystwem na siedzeniu pasażera próbuje swoich sił z dużym autem. Nie ma z tym żadnych problemów, ale sama się boi jechać.
Po powrocie do domu tylko się przebrałem i ruszyłem na długi spacer do Estinnes, przeszedłem tą wioskę wzdłuż i wszerz. Bardzo lubię klimat tego miejsca, stara zabudowa gospodarstw w większości oryginalnie zachowana jest bardzo ładna, a nowe domy budowane blisko tych starych nawiązują do nich architektonicznie. Na kilku budynkach zauważyłem symbole muszli św. Jakuba, czyli szlaku pielgrzymkowego do katedry w Santiago de Compostela w Galicji w północno-zachodniej Hiszpanii.
---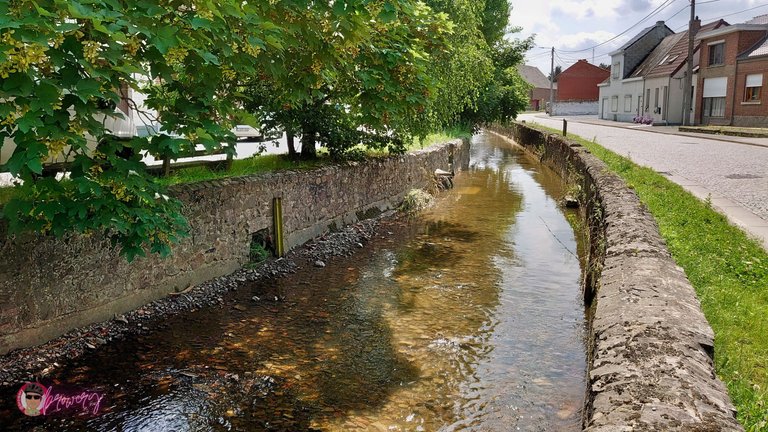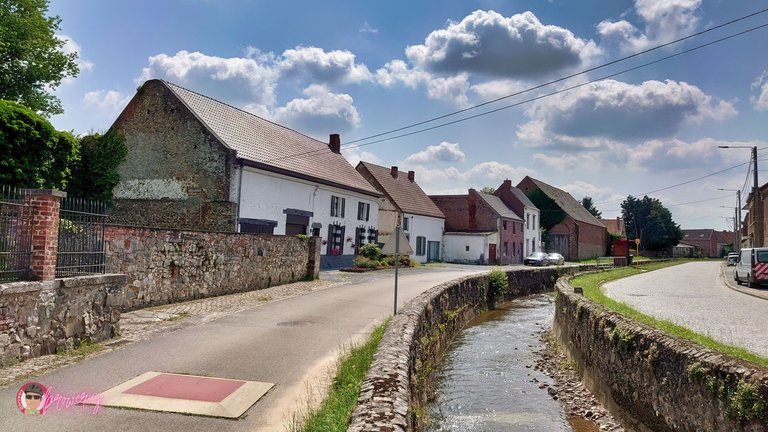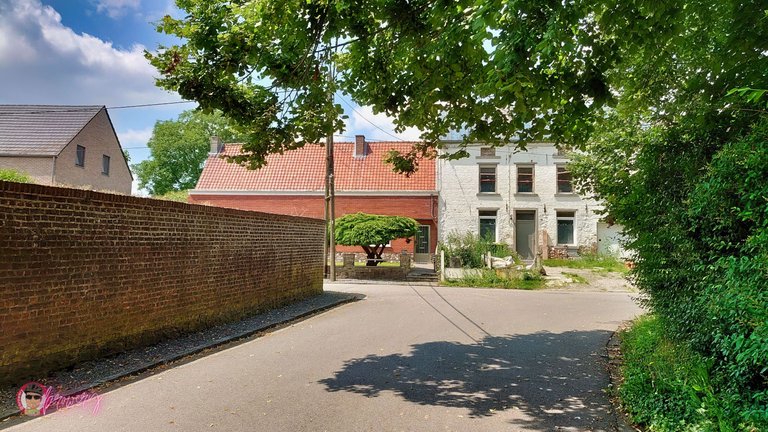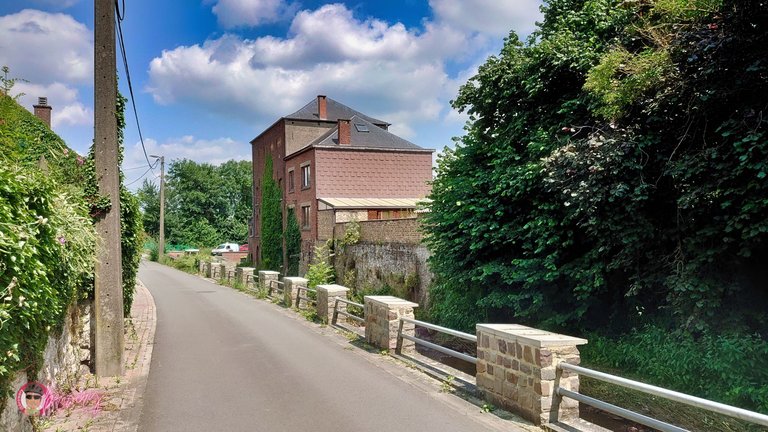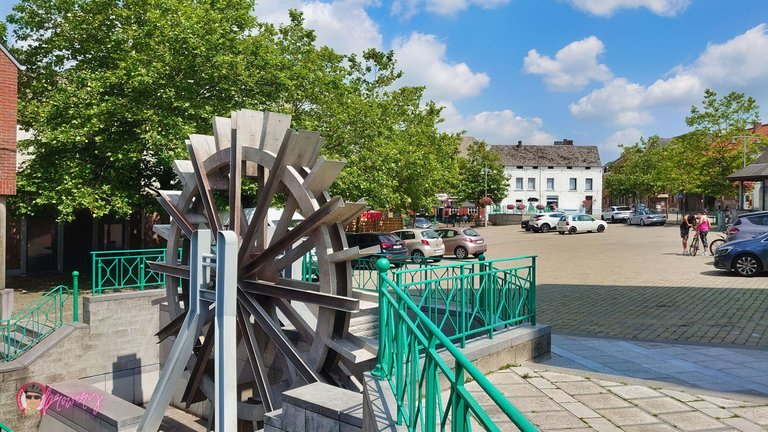 [ENG] My today's duel with the classification leader decided that I had to work harder than usual today. First, quick shopping with my daughter, since the other car is temporarily out of use, I had to help her with mine. I think she had only driven my car once or twice before, but now she had to break through and with me in the passenger seat, she is trying her hand at a big car. She has no problems with it, but she is afraid to drive herself.
After returning home, I just changed my clothes and went for a long walk to Estinnes, I walked the length and breadth of this village. I really like the atmosphere of this place, the old buildings of the farms, mostly originally preserved, are very nice, and the new houses built near the old ones refer to them architecturally. On several buildings I noticed symbols of the shells of St James, the pilgrimage route to the cathedral in Santiago de Compostela in Galicia in north-western Spain.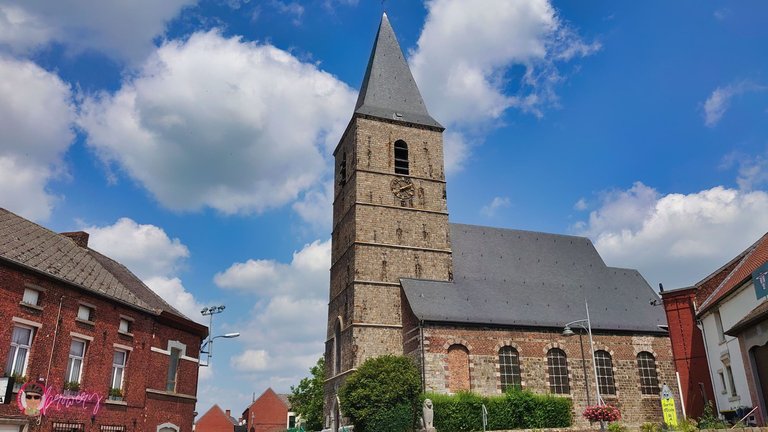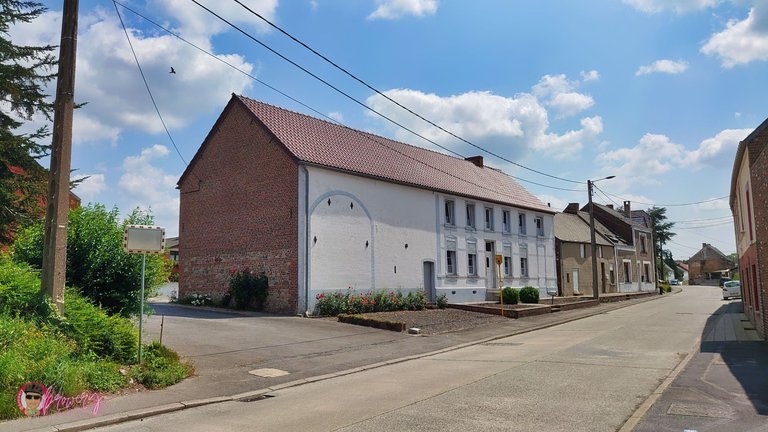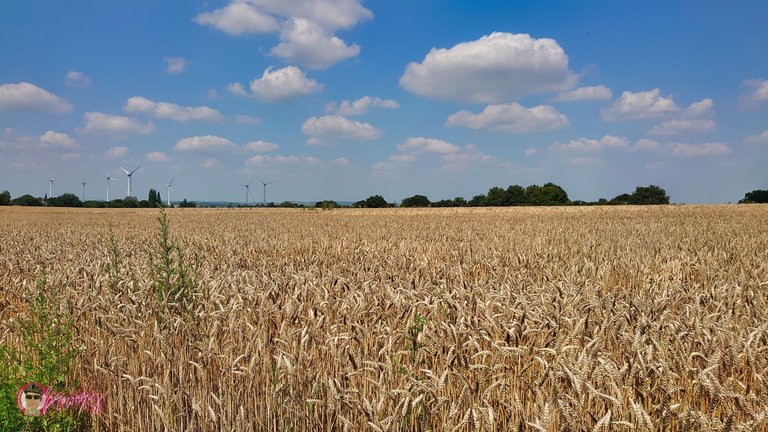 Dystans pokonany w 2021 roku: 2507,65 km - z podziałem na dyscypliny:
| Dyscyplina | Dystans |
| --- | --- |
| Spacer / Marsz / Nordic Walking | 1781,30 km (+20,90 km) |
| Kolarstwo / Rower MTB | 582,16 km |
| Jogging / Bieganie | 144,19 km |
---

[POL] W czołówce w zasadzie jedna zmiana, @venan po wygranej z @flaxz zamienił się z nim miejscami. Po ogłoszeniu przez @merthin propozycji organizacji play-off "Poliac Champions League?" dla 16-stu najlepszych walka o miejsce w tej grupie nabrała nowego wymiaru. Mam nieśmiałą propozycję dla @merthin i innych, a może zwyczajem piłkarskiej Ligi Mistrzów zorganizować kwalifikacje, co by oznaczało, że uczestnicy z miejsc 1-12 mieli by zagwarantowany udział w fazie grupowej, natomiast uczestnicy z pozycji 13-20 walczyli by o cztery pozostałe miejsca w kwalifikacjach. Co sądzicie o tej propozycji? Czy zachęci do rywalizacji o miejsce w TOP20?
---
[ENG] There is basically one change at the TOP10, @venan swapped places with @flaxz after his win. With @merthin announcing a proposal to host a play-off "Poliac Champions League?" for the top 16, the fight for a place in this group has taken on a new dimension. I have a tentative suggestion for @merthin and others, how about organising a qualification in the custom of Champions League football, which would mean that participants from places 1-12 would be guaranteed participation in the group stage, while participants from positions 13-20 would fight for the four remaining qualification places. What do you think of this proposal? Will it encourage competition for a place in the TOP20?
Results of Round 49 (19th July 2021):
Ranking table for #POLIAC after the 49th round:
Actual ranking table for #POLIAC you could find here.
20th July 2021 - Round 50:
Full tournament schedule with actual results here. Good luck!!!

This report was published via Actifit app (Android | iOS). Check out the original version here on actifit.io




50553