Fatass Journal... 2021#206 - July 25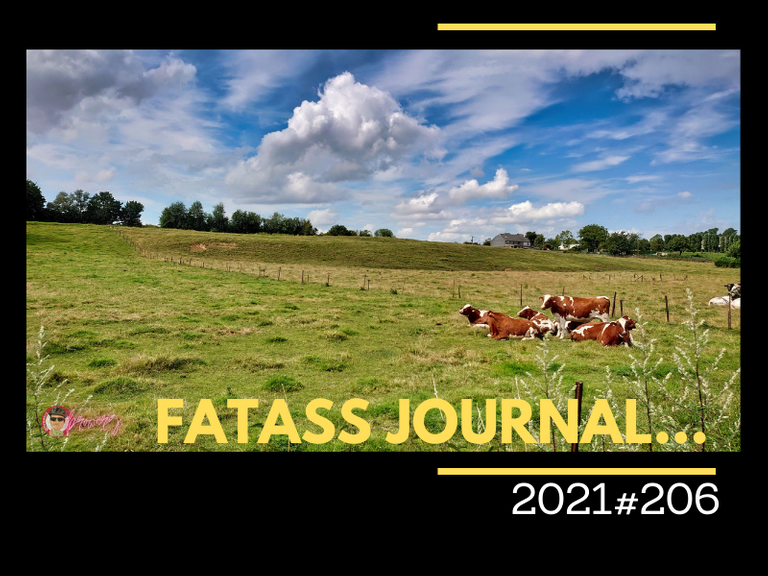 [POL] W poszukiwaniu odskoczni od codziennych spacerów nad kanałem wybrałem się na spacer nad rzekę. Zmiana krajobrazów dobrze mi zrobiła, co prawda byłem nad Sambrą kilka tygodni temu, ale jak wtedy pisałem jakaś tajemnicza siła ciągnie mnie nad tą rzekę. Starsze budynki zbudowane z kamienia nadają tym przygranicznym terenom jakiś niezwykły urok.
Na ścieżce wzdłuż rzeki był wczoraj spory ruch, spotkałem wielu rowerzystów, kilku spacerowiczów z psami (na pozostałości po psach trzeba było uważać), dwa zastępy skautów, które podążały w sobie tylko znanym kierunku (niedaleko Labuissière po drugiej stronie rzeki widziałem namioty, to pewnie tam był ich obóz), ale najbardziej zaskoczył mnie starszy pan jadący niewielką bryczką ciągniętą przez kucyka.
Woda pachniała zachęcająco, w drodze powrotnej, gdy byłem już trochę zmęczony miałem silne pragnienie ochłodzenia się w rzece, które musiałem zdusić w sobie. Tłumaczyłem sobie, że już za pięć dni będę mógł do woli chłodzić się w morzu.
---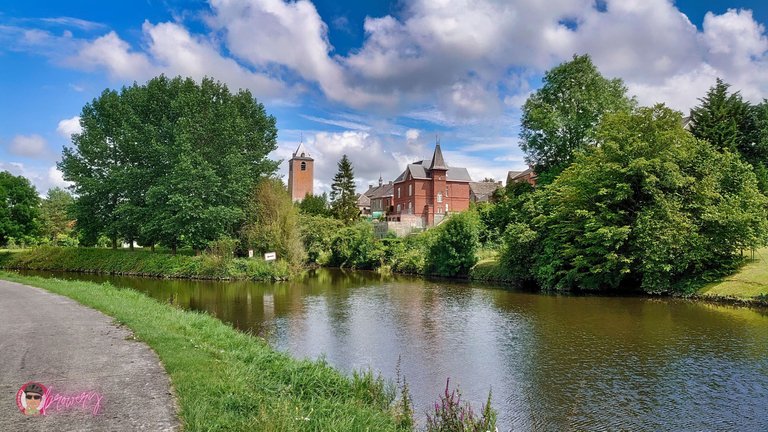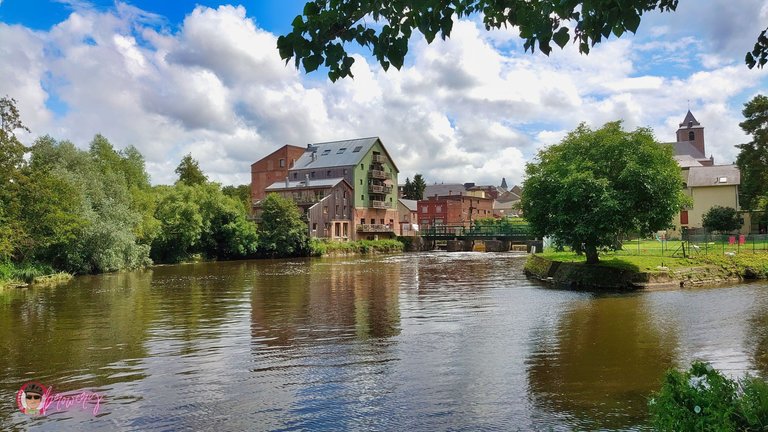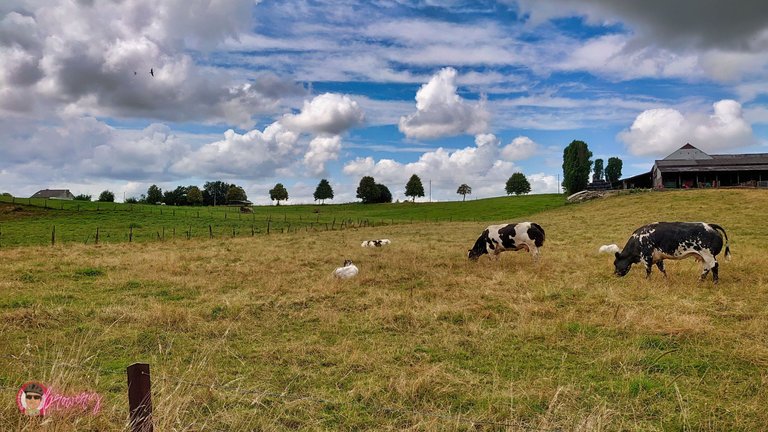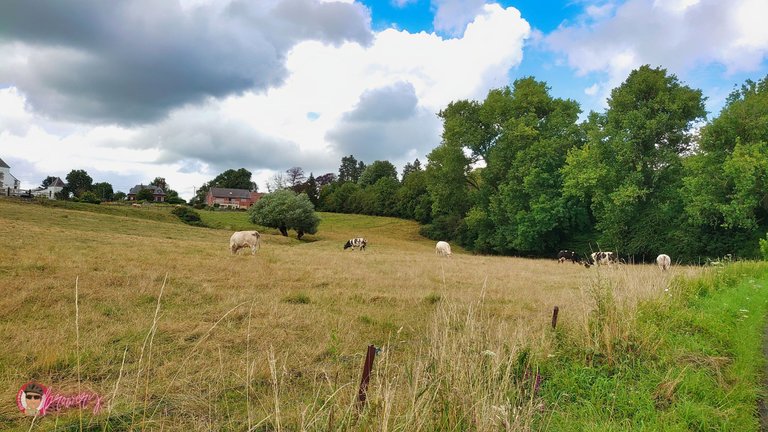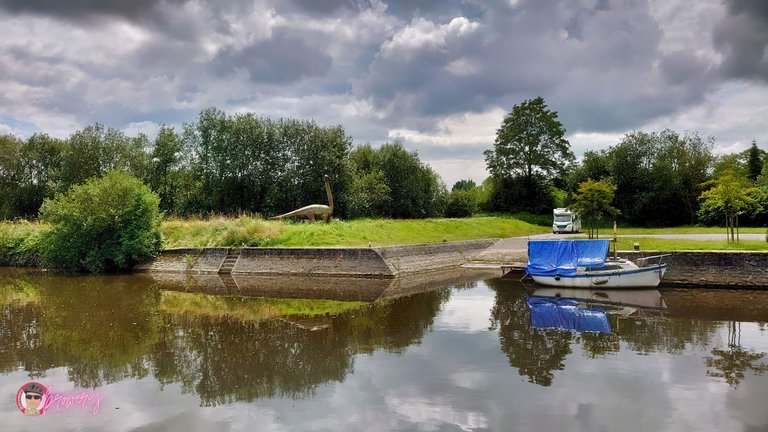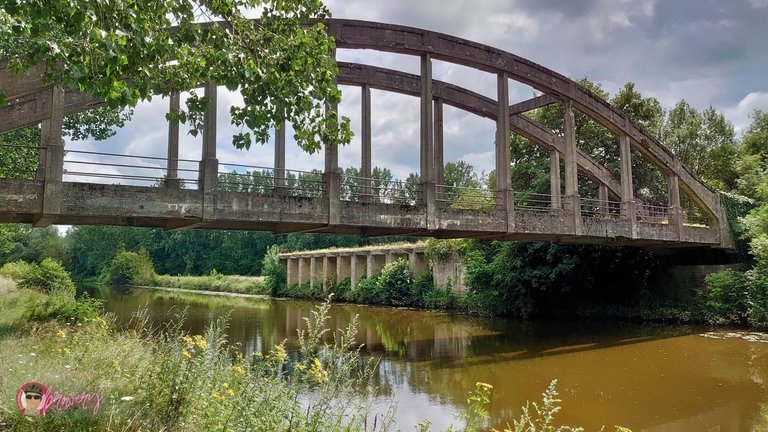 [ENG] In search of a break from my daily walks by the canal, I went for a walk by the river. The change of scenery did me good, as I had been on the Sambra River a few weeks ago, but as I wrote then, some mysterious force was drawing me to that river. Older buildings made of the stone give some kind of unusual charm to this border area.
The path along the river was very busy yesterday, I met many cyclists, some dog walkers (you had to be careful with dog remains), two scouts going in a direction I only knew (near Labuissière, on the other side of the river, I saw some tents, it must have been their camp there), but the most surprising was an elderly man riding a small carriage pulled by a pony.
The water smelled good, and on the way back, when I was already a bit tired, I had a strong desire to cool down in the river, which I had to suppress. I explained to myself that in five days' time I would be able to cool off in the sea.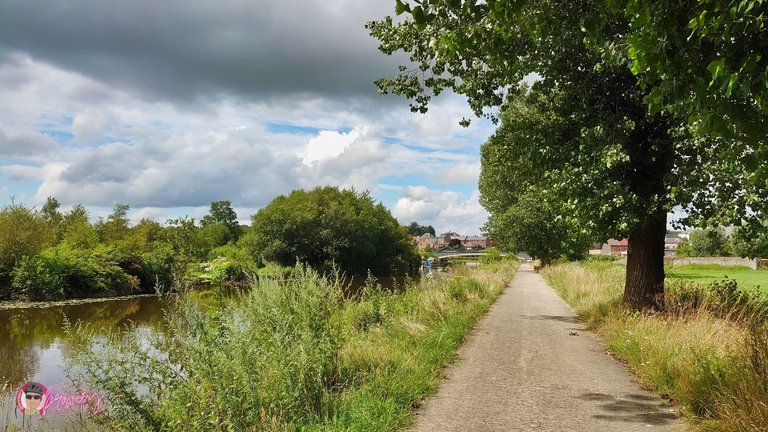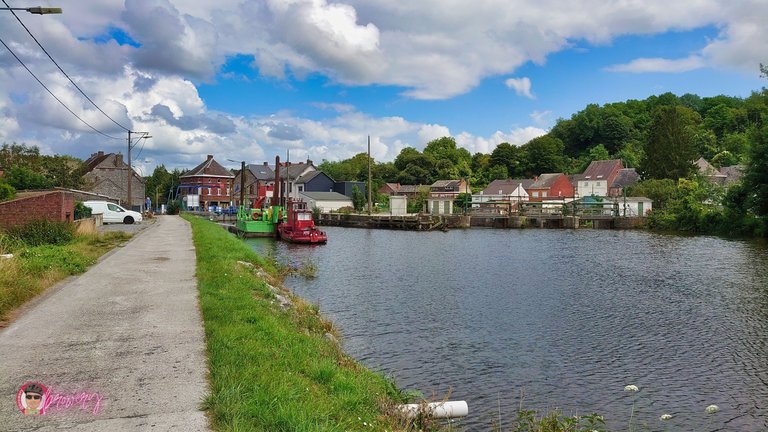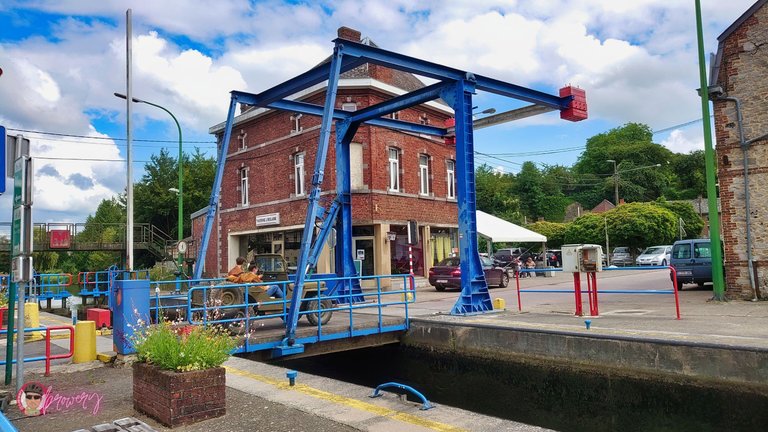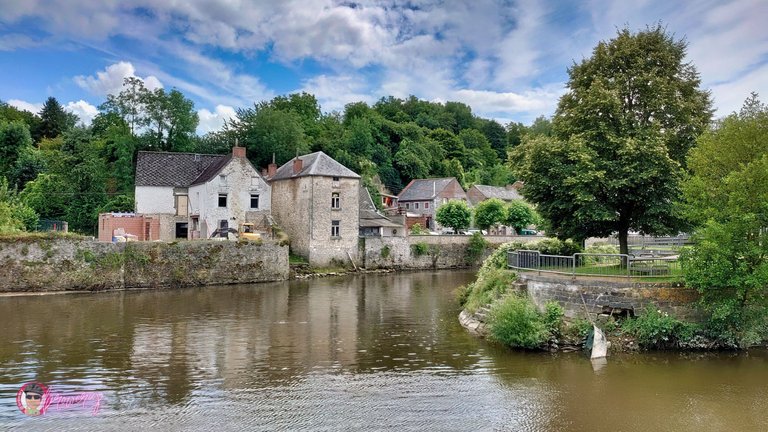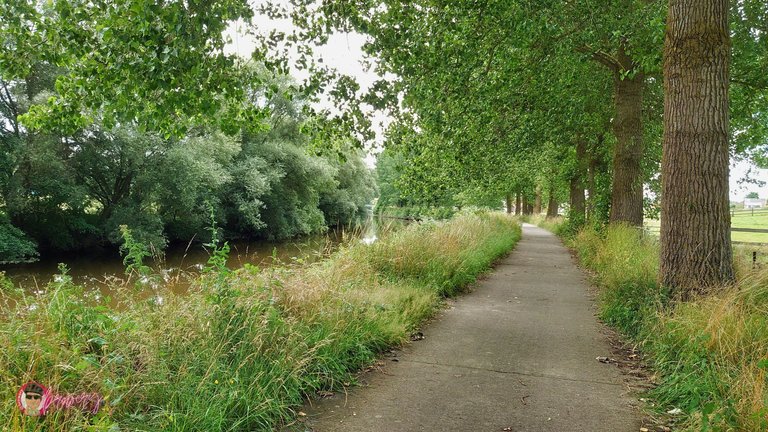 ![5429.jpg](https://files.peakd.com/file/peakd-hive/browery
/23uFS1MXwgcqmKerYSfZGrvWraXhTk2r3Qnu1RLVBqJVWvKQsbtXMhGEzNCW2Vm8397CY.jpg)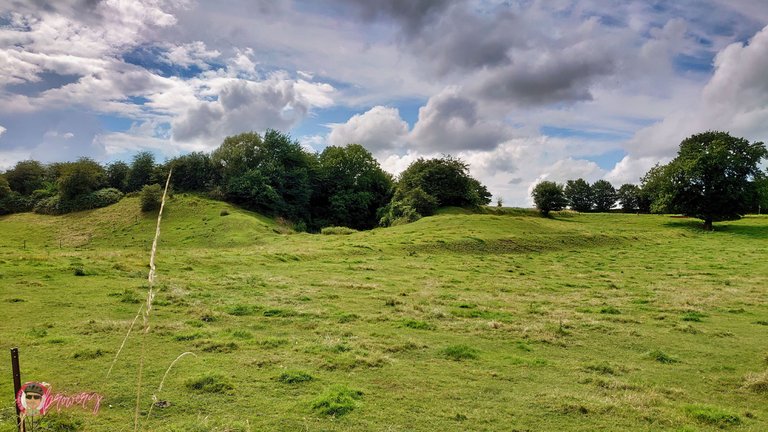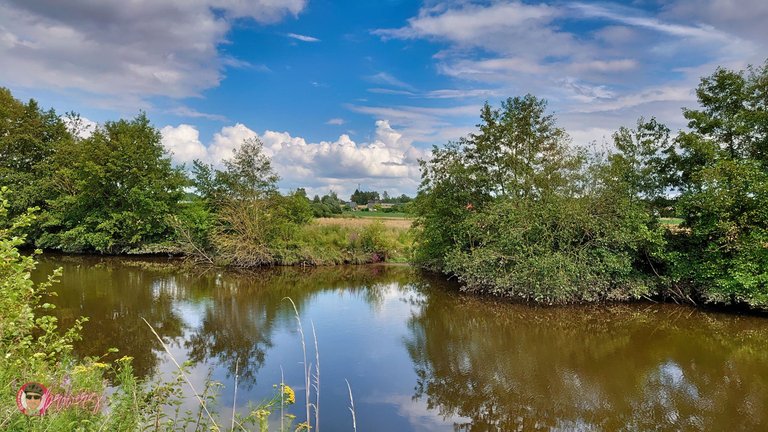 Dystans pokonany w 2021 roku: 2569,95 km - z podziałem na dyscypliny:
| Dyscyplina | Dystans |
| --- | --- |
| Spacer / Marsz / Nordic Walking | 1863,80 km (+13,70 km) |
| Kolarstwo / Rower MTB | 582,16 km |
| Jogging / Bieganie | 144,19 km |
---

[POL] Zapewne we wczorajszym wpisie zauważyliście spore zmiany w tabeli, stało się tak za sprawą tego, że zrezygnowałem całkowicie ze współczynnika. W zamyśle miał on być zachętą do większej aktywności dla słabszych, a w rzeczywistości wykorzystywany był przez średniaków, którzy nie raz czy dwa pokazali, że potrafią zrobić bardzo dobry wynik, porównywalny do wskazanej na początku piątki gigantów. Potwierdzeniem tego, mogą być wyniki @browery, @venan i @flaxz, które w niczym nie odbiegają od najlepszych.
Jak zapewne wiecie w sierpniu rozgrywki organizuje i poprowadzi @merthin, będą w trochę innej formie. Natomiast #POLIAC w formie jaką znacie wróci zapewne we wrześniu. Jeżeli liczba uczestników utrzymałaby się w obecnym stanie, może ktoś dojdzie, to zastanawiam się na podziałem na I i II ligę po około 14-16 uczestników. Wtedy turniej byłby rozgrywany co miesiąc, a 2 najsłabszych z I ligi spadałoby do II ligi, w ich miejsce awansowałoby dwóch najlepszych z II ligi. Co wy na to?
---
*[ENG] As you probably noticed in yesterday's post, the table has changed quite a lot due to the fact that I gave up the coefficient altogether. It was supposed to be an incentive for the weaker ones to be more active, but in reality it was used by the medium players, who more than once or twice showed that they can make a very good result, comparable to the five giants mentioned at the beginning. This can be confirmed by the results of @browery, @venan and @flaxz, which do not differ from the best.
As you probably know, in August the games are organised and hosted by @merthin, they will be in a slightly different format. However, #POLIAC as you know it will probably return in September. If the number of participants would be maintained in the current state, maybe someone will join, I am thinking about dividing the tournament into I and II league of about 14-16 participants each. Then the tournament would be played every month and the 2 weakest from league I would fall to league II, in their place the two best from league II would be promoted. What do you think about this idea?
Results of Round 54 (24th July 2021):
Ranking table for #POLIAC after the 54th round:
Actual ranking table for #POLIAC you could find here.
26th July 2021 - Round 56:
Full tournament schedule with actual results here. Good luck!!!

This report was published via Actifit app (Android | iOS). Check out the original version here on actifit.io




43716

---
---