Fatass Journal... 2021#210 - July 29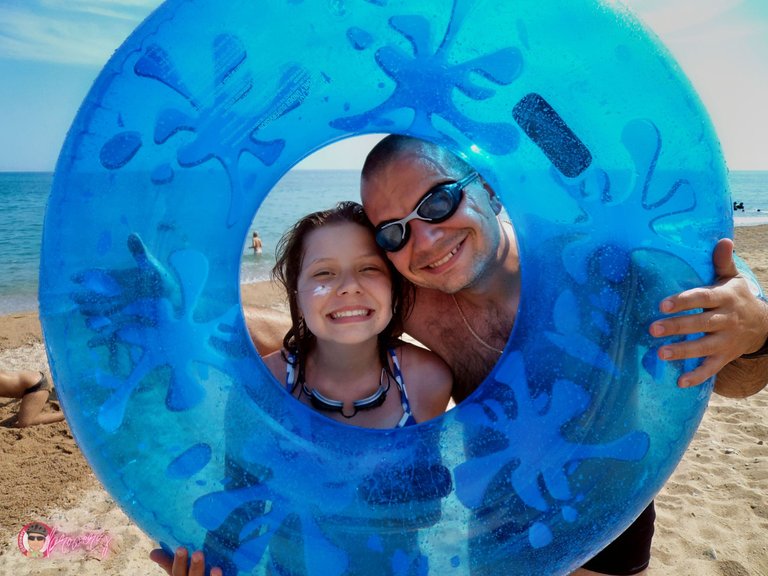 [POL] Dzień upłynął na porządkach i przygotowaniach do podróży, wszystko spakowane, samochód zatankowany, wieczorem jeszcze chwila odpoczynku, bo czeka mnie cała noc jazdy. Po drodze przejazd najdroższym odcinkiem autostrady w Europie, bo za taki uznaję przejazd przez Szwajcarię. Ktoś powie, że to roczna winieta, ale ilu z kierowców spoza obszarów przygranicznych jeździ więcej niż raz czy dwa w ramach tranzytu podróżując z północy do Włoch i vice versa. Alternatywą jest podróż przez Francję z ominięciem Szwajcarii, ale znacznie wydłuża to dystans i czas podróży, a w związku z tym też są koszty.
Planuję, że na miejscu będę około południa, więc będzie można zacząć plażowanie już jutro, ale bez obaw nie będzie to wyłącznie wakacyjne lenistwo. W planach mam poranny jogging wzdłuż plaży, ale jak to bedzie czas pokaże.
---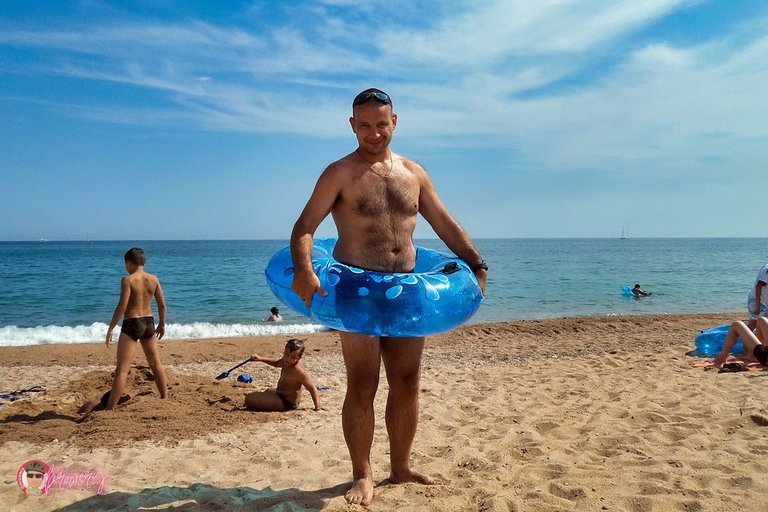 [ENG] The day passed on tidying up and preparing for the journey, everything packed, the car refuelled and in the evening a bit of a rest, because I have a whole night of driving ahead of me. On the way I took the most expensive motorway in Europe, because I consider it to be the crossing over Switzerland. Someone will say that it is an annual vignette, but how many drivers from outside the border areas drive more than once or twice in transit from the north to Italy and vice versa? The alternative is to travel through France bypassing Switzerland, but this significantly extends the distance and journey time, and there are costs involved too.
I'm planning on being there around midday, so it will be possible to start beachcombing tomorrow, but no worries it won't be purely holiday laziness. I am planning a morning jog along the beach, but how it will be time will show.
Above pictures are from past vacation, I think that this time we will have great time too.


Dystans pokonany w 2021 roku: 2617,25 km - z podziałem na dyscypliny:
| Dyscyplina | Dystans |
| --- | --- |
| Spacer / Marsz / Nordic Walking | 1890,90 km (+5,50 km) |
| Kolarstwo / Rower MTB | 582,16 km |
| Jogging / Bieganie | 144,19 km |
---

[POL] Nareszcie finał, to był bardzo długi turniej, przed blisko dwa miesiące 30 uczestników walczyło codziennie z niekorzystną pogodą, lenistwem i przeciwnikiem, który gdzieś na drugim końcu świata zmagał się z tym samym. Początkowo założyłem, że pięciu najlepszych uczestników będzie z handicapem, ale z czasem doszedłem do wniosku, że jest to niesprawiedliwe, bo konkurencja jest bardzo silna i nie potrzebuje żadnej pomocy, żeby pokonać gigantów. Około tydzień temu skorygowałem wszystkie rezultaty z ich udziałem.
Najdłuższy turniej w historii #POLIAC wygrał @mauvert (nagroda 25 HBD), tuż za nim uplasował się @practicaleric (nagroda 15 HBD), a na najniższym podium @browery. Poza tym wszystkim pozostałym uczestnikom dziękuję za frekwencję, każdy otrzymał niewielkie nagrody pocieszenia (od 1 do 6 HBD), w zależności od miejsca. Zapraszam wszystkich do udziału w kolejnej edycji #POLIAC już we wrześniu, szczegóły wkrótce.
---
[ENG] Finally the final, it was a very long tournament, for almost two months 30 participants fought every day against bad weather, laziness and the opponent who somewhere on the other side of the world was struggling with the same thing. Initially I assumed that the top five participants would be handicapped, but over time I came to the conclusion that this was unfair because the competition was very strong and didn't need any help to beat the giants. About a week ago I corrected all the results with them.
The longest tournament in #POLIAC history was won by @mauvert (25 HBD prize), followed closely by @practicaleric (15 HBD prize), and @browery on the lowest podium. Other than that, I thank all the other participants for their attendance, everyone received small consolation prizes (from 1 to 6 HBD), depending on their place. I invite everyone to participate in the next edition of #POLIAC in September, details coming soon.**
Results of Round 58 (28th July 2021):
Ranking table for #POLIAC FINAL:

This report was published via Actifit app (Android | iOS). Check out the original version here on actifit.io




10140

---
---