Explosión Muscular... Planchas y Flexiones Intensas [Esp/Eng]
Seguimos activos y como norte nos hemos fijado la quema de calorías, oxidación de grasa y tonificación de nuestro cuerpo de manera integral. Y no hay otra forma de hacerlo sino llevando a los músculos más allá de los límites, con una serie de movimientos que combinan planchas y flexiones verdaderamente intensas. Muchos tienen la idea de que las flexiones tonifican el tren superior, y es verdad, sin embargo, activando estos ejercicios con planchas y saltos, se podrán dar cuenta y sentirán que todo tu cuerpo está trabajando, además contaremos con ejercicios que le darán acción y fortalecerán los flexores de la cadera, que entre otras funciones, permiten acercar las rodillas al pecho.
Como siempre los invito a realizar movimientos dinámicos, divertidos y alejados totalmente del aburrimiento. Así que amigos míos, vamos todos a entrenar con estos movimientos que nos dejarán sin aliento, pero con la ganancia de beneficios increíbles. Vente, que todo tu cuerpo se fortalecerá, serás más ágil, más fuerte, más equilibrado y con mucho control corporal. No esperes más, actívate y no dejes que te lo cuenten, porque una cosa es que te lo digan, y otra muy diferente es que tú mismo sientas la acción en vivo y directo. Vamos.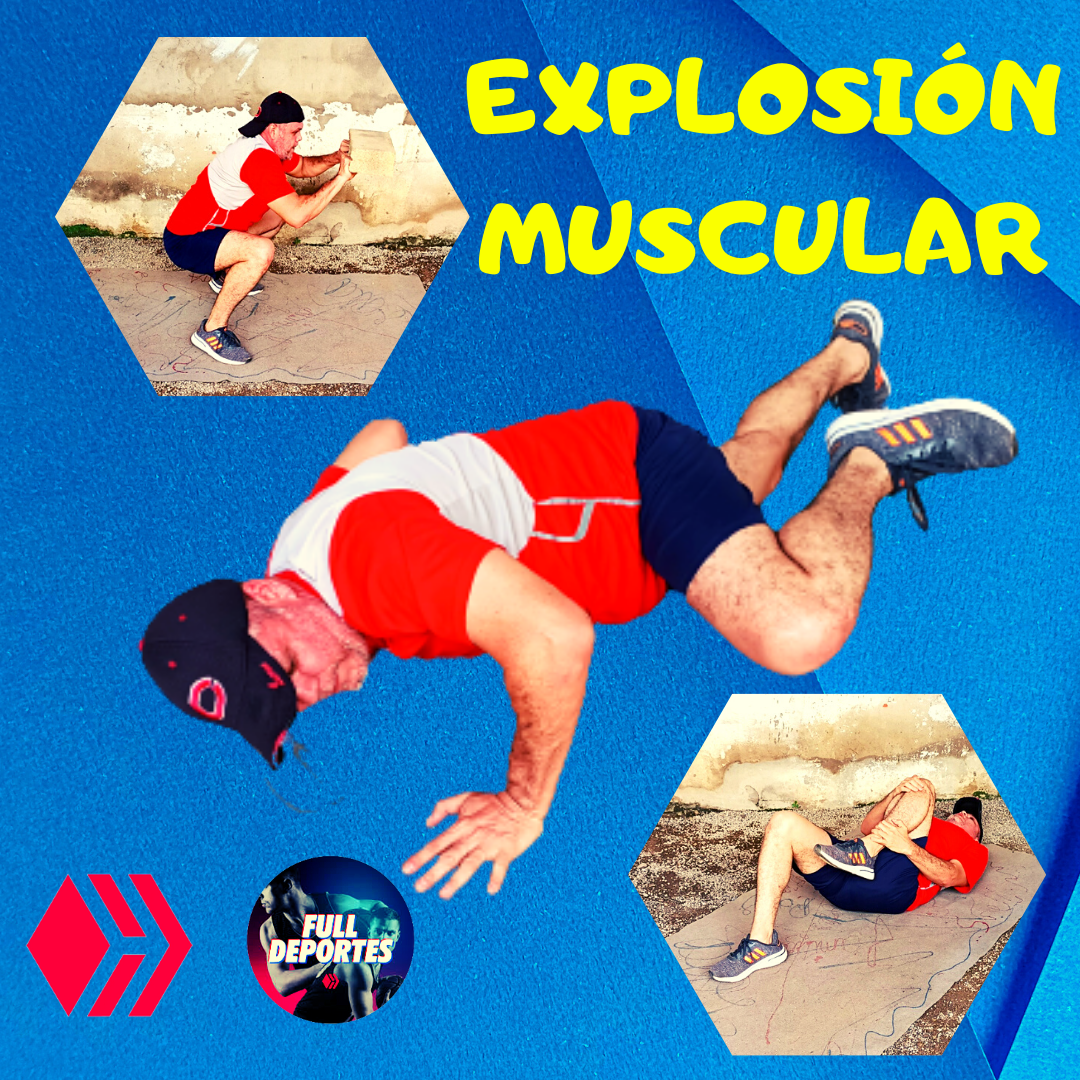 Imagen de mi Autoría Editada por/Image of my Authorship Edited by Canva
Gifs creados en la aplicación/Gifs created in the application HD Video To Gif Converter
Logos propiedad de/ logos owned by @hiveio, @fulldeportes
We are still active and we have set our sights on burning calories, oxidizing fat and toning our bodies in a comprehensive way. And there's no other way to do it but to push the muscles beyond their limits, with a series of movements that combine truly intense planks and push-ups. Many have the idea that push-ups tone the upper body, and it is true, however, by activating these exercises with planks and lunges, you will notice and feel that your whole body is working, plus we will have exercises that will give you action and strengthen the hip flexors, which among other functions, allow you to bring your knees closer to your chest.
As always I invite you to perform dynamic movements, fun and totally away from boredom. So my friends, let's all train with these movements that will leave us breathless, but with the gain of incredible benefits. Come on, your whole body will get stronger, you will be more agile, stronger, more balanced and with a lot of body control. Don't wait any longer, get active and don't let them tell you about it, because it's one thing to be told, but it's quite another to feel the action yourself, live and direct. Let's go.

De verdad que hoy me siento muy motivado y con mucha disciplina. Estoy con tanta energía que no me importó el lugar, solo tomé una alfombra la coloqué en el piso, e inicié la ejecución de esta explosiva rutina solo para ustedes que son mi verdadera razón de ser. Sabemos que todas las personas no son iguales y lógicamente cada uno de ustedes tiene su forma de ejercitar. En caso de que no puedan realizar los ejercicios tal cual se los indico, les pido de todo corazón que vayan poco a poco y así podrán ir dominando cada movimiento, verán que ustedes se convertirán en unos verdaderos maestros. Vamos.
Today I really feel very motivated and with a lot of discipline. I am with so much energy that I didn't care about the place, I just took a mat, placed it on the floor, and started the execution of this explosive routine just for you who are my true reason for being. We know that all people are not the same and logically each one of you has your own way of exercising. In case you are not able to perform the exercises as I indicate them, I ask you with all my heart to go little by little and you will be able to master each movement, you will see that you will become true masters. Let's go.

Calentamiento Corporal
Apertura de brazos con piernas hacia atrás.
Salto de cuerda.
Plancha con apoyo de antebrazos + saltos + rodillazos laterales.
Flexiones inclinadas + salto de rana + elevación de bloque.
Flexiones cocodrilo.
Relajación Corporal
Body Warming

Opening of arms with legs backwards.
Jump rope.
Plank with forearm support + jumps + lateral kneeling.
Incline push-ups + frog jump + block lift.
Crocodile push-ups.
Body Relaxation

Calentar antes de entrenar
Dinámica: En circuito
Trabajo por ejercicio: entre 10 Y 20 (se indica) repeticiones.
Series: 4 por circuito completo.
Descanso entre ejercicios: de 10 a 20 segundos.
Descanso entre series: de 1 a 2 minutos.
Warm up before training
Dynamics: In circuit
Work per exercise: between 10 and 20 (indicated) repetitions.
Series: 4 per complete circuit.
Rest between exercises: 10 to 20 seconds.
Rest between series: 1 to 2 minutes.

Calentamiento Corporal
Con estos movimientos logramos que todo el cuerpo esté a tono para realizar de forma eficiente el circuito principal de la rutina. Debemos tener presente, que cuando iniciamos cualquier actividad física, incluso caminar, cada músculo está rígido y por ende podemos sufrir algún tipo de malestar o lesión no deseada. No creas que si solo vas a caminar lo haces y listo, pues no es así, porque con los músculos y articulaciones rígidas y frías pudieras sufrir un tirón o calambre. Igual puede suceder al ejecutar movimientos bruscos. Por eso siempre digo que esta etapa es obligatoria. Vamos, a calentar se ha dicho.
Body Warming

With these movements we achieve that the whole body is in tone to efficiently perform the main circuit of the routine. We must keep in mind that when we start any physical activity, even walking, every muscle is stiff and therefore we can suffer some kind of discomfort or unwanted injury. Do not think that if you are just going to walk you do it and that's it, because it is not so, because with stiff and cold muscles and joints you could suffer a pull or cramp. The same can happen when executing sudden movements. That's why I always say that this stage is mandatory. Let's go, let's warm up.

Apertura de brazos con piernas hacia atrás
Recordemos que al inicio de los calentamientos vamos de menos a más, y así lograremos que la temperatura y el ritmo cardíaco se eleven. Vamos
Partimos de pie con los brazos extendidos al frente casi juntos. Piernas separadas al ancho de la cadera.
Ahora, ya en la posición deseada, abrimos los brazos hacia atrás y al mismo tiempo flexionamos las rodillas de forma alterna llevando los pies hacia atrás. Abrimos brazos, flexión de rodilla y pie atrás, cerramos, abrimos brazos, flexión de rodilla y pie atrás.
Realizamos este movimiento por 3 minutos continuos.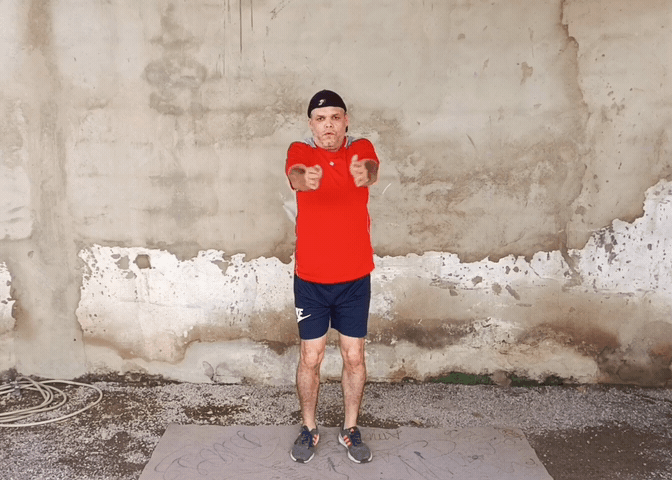 Opening of arms with legs backwards

Let's remember that at the beginning of warm-ups we go from less to more, and in this way we will get the temperature and heart rate up. Let's go
We start standing with arms extended in front almost together. Legs hip-width apart.
Now, already in the desired position, we open our arms backwards and at the same time we bend our knees alternately bringing our feet backwards. Open arms, knee bend and foot back, close, open arms, knee bend and foot back.
We perform this movement for 3 continuous minutes.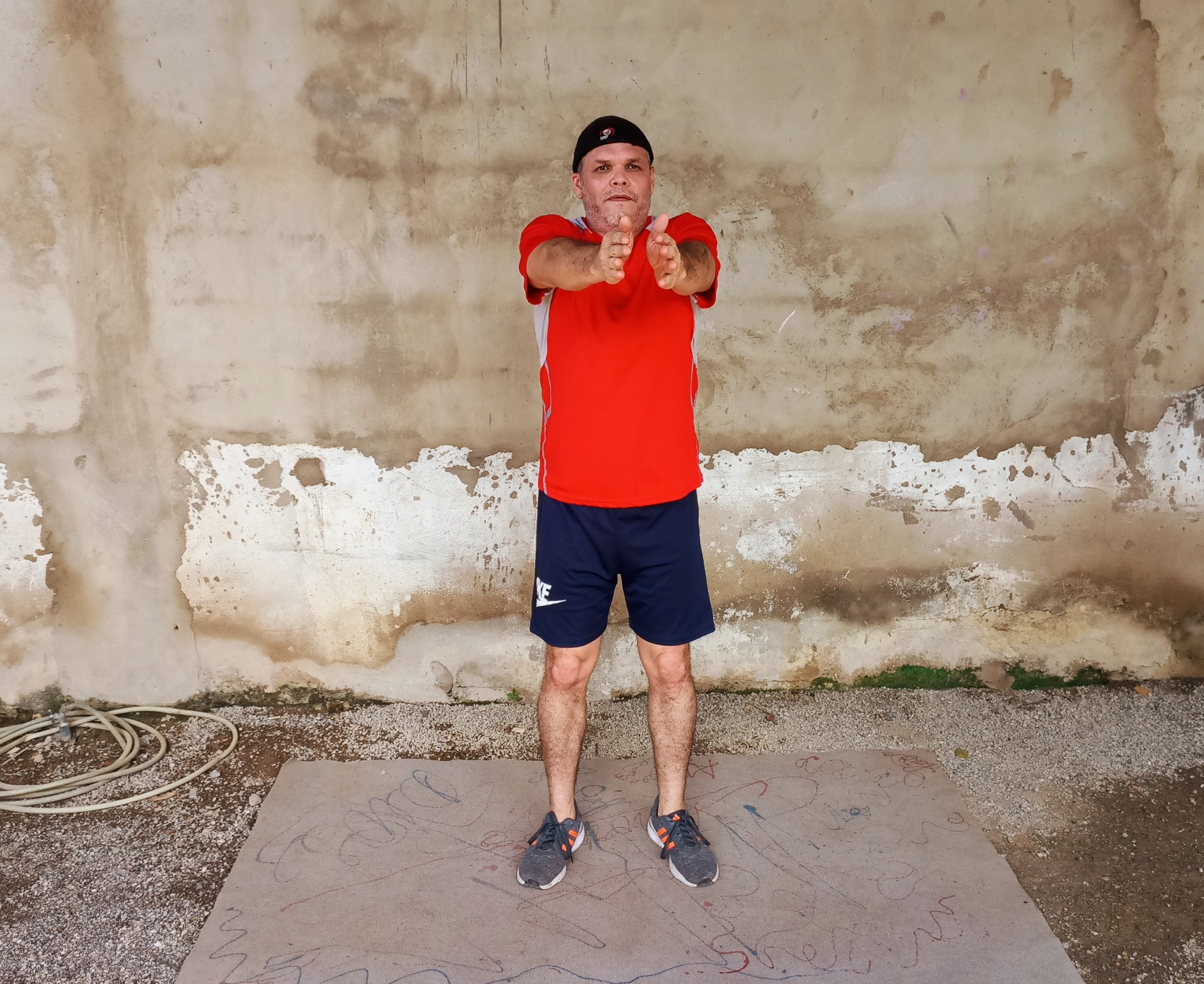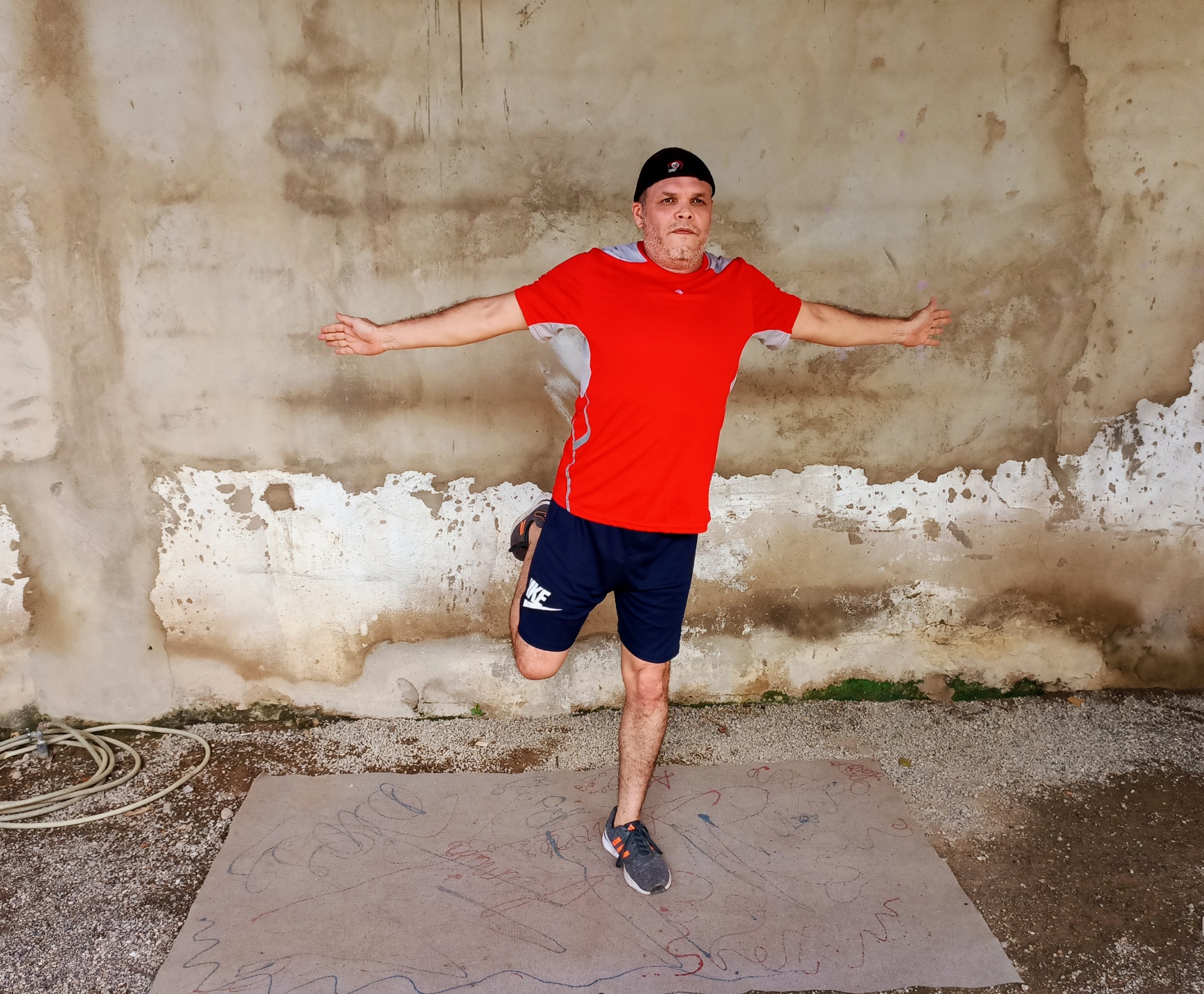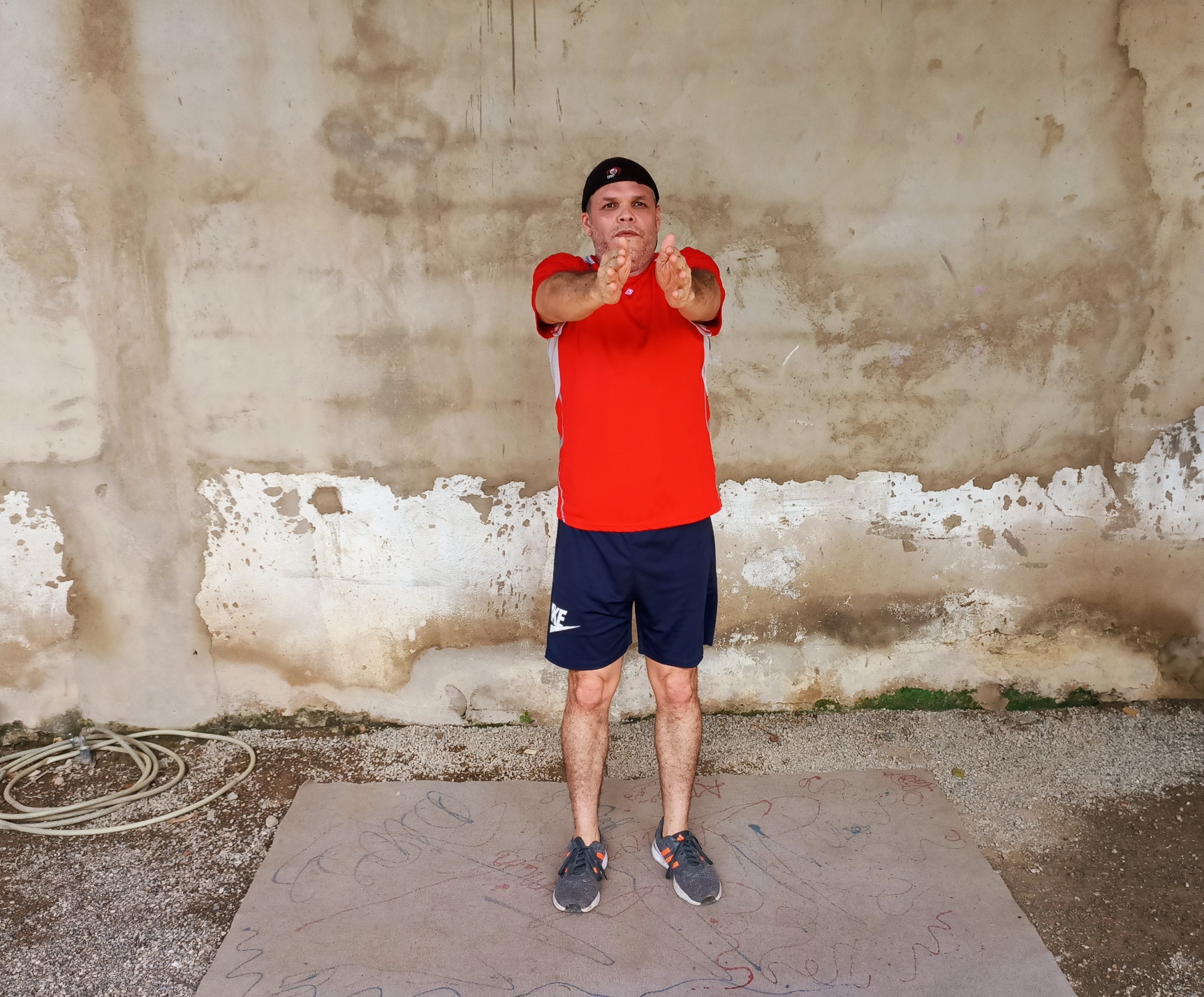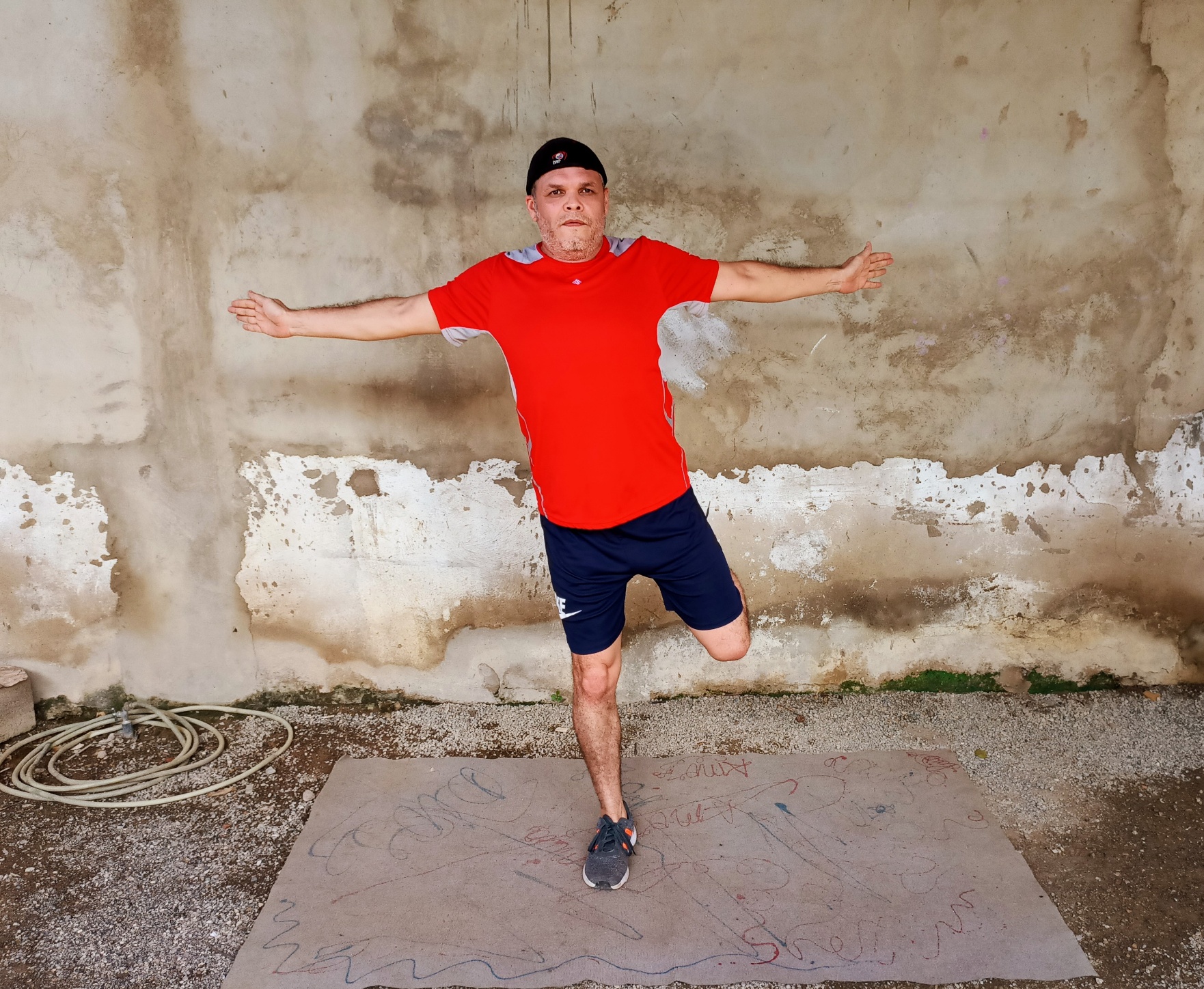 Salto de cuerda
Continuamos elevando la temperatura y flexibilizando los músculos. Vamos.
Nuevamente comenzamos de pie con codos flexionados, brazos a los lados y manos empuñadas.
Piernas separadas al ancho de la cadera.
Ya en posición, iniciamos el giro de muñecas y sin parar vamos llevando adelante y atrás las piernas de forma alterna.
Ejecutamos el ejercicio por 3 minutos, no paren, nadie se rinde.
Jumping rope

We continue to raise the temperature and flex the muscles. Let's go.
Again we start standing with elbows bent, arms at the sides and hands clasped.
Legs hip-width apart.
Once in position, we start the wrist rotation and without stopping, we move our legs forward and backward alternately.
We execute the exercise for 3 minutes, do not stop, nobody gives up.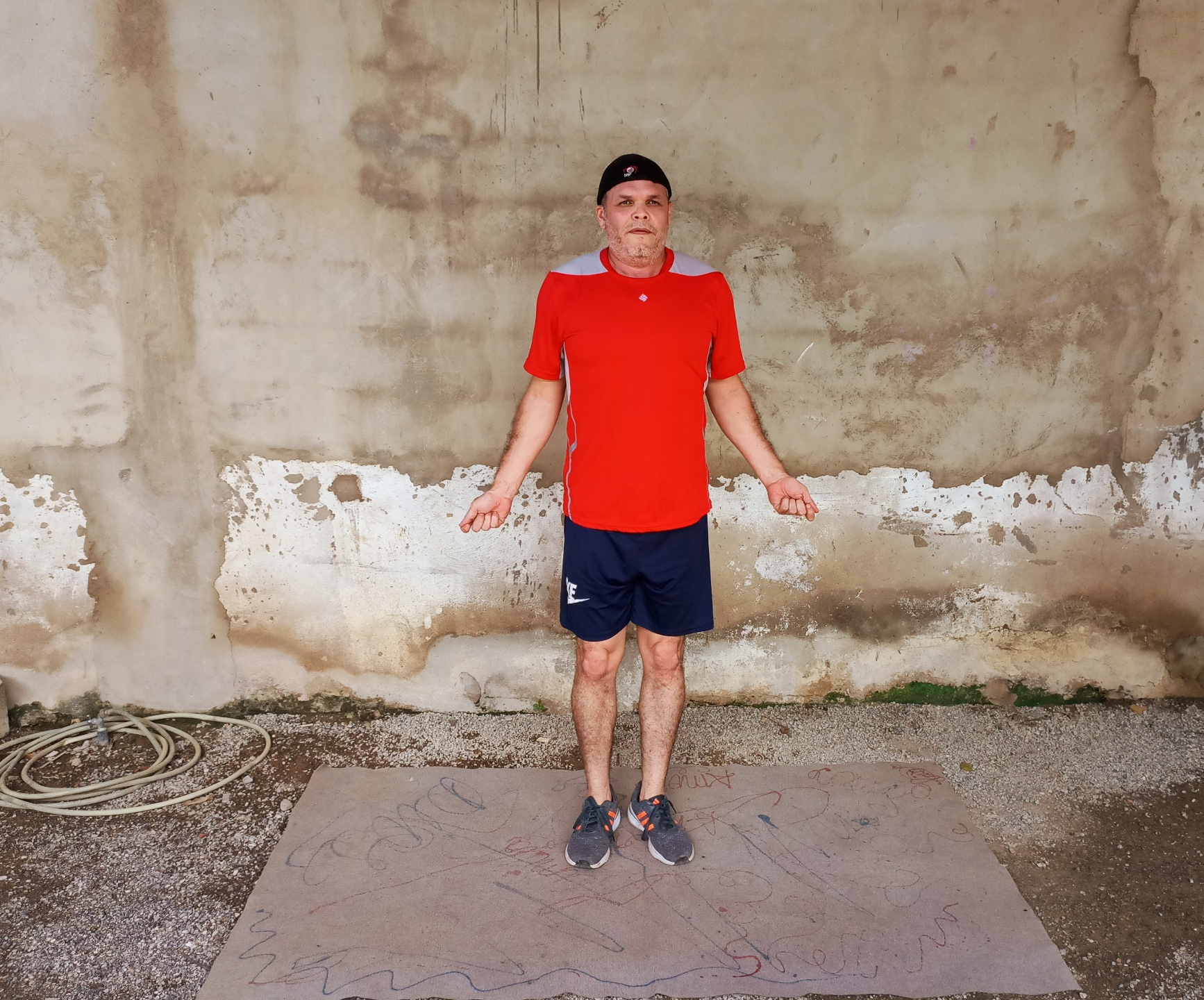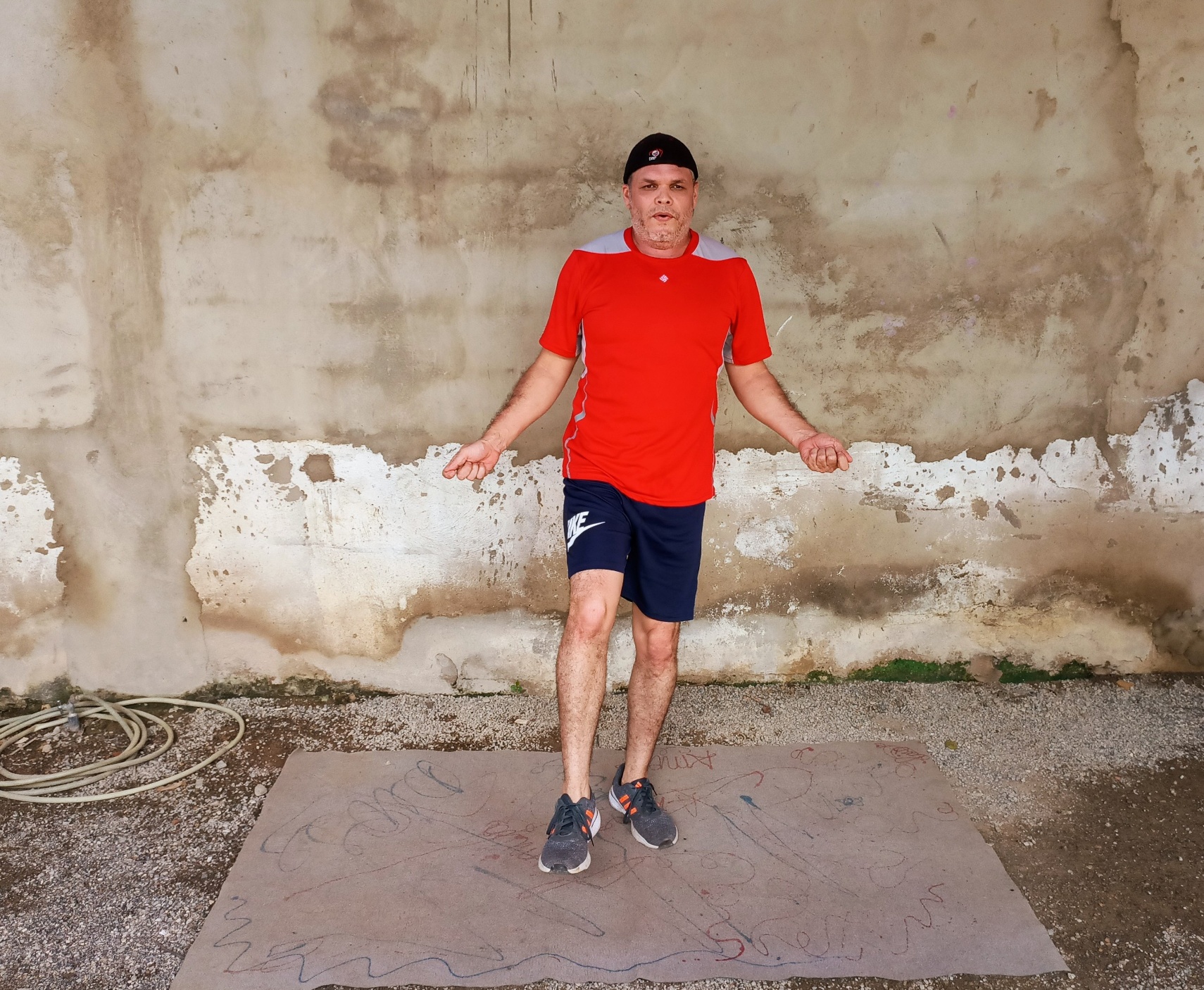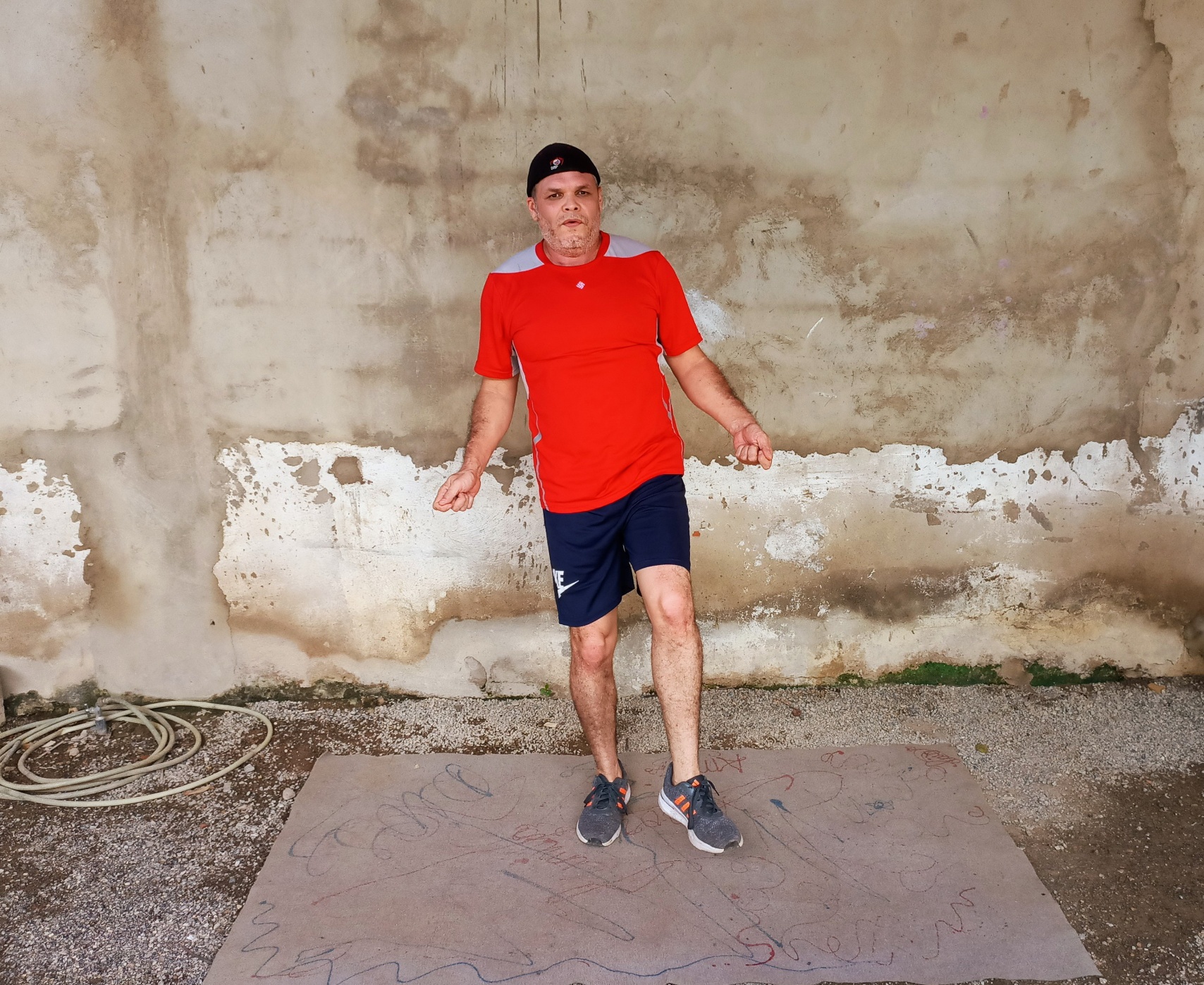 Una vez ejecutada la fase de calentamiento, y estando convencidos de que nuestro cuerpo está totalmente apto para la acción fuerte, avanzamos al siguiente nivel. Si piensan que deben continuar calentando un poco más, háganlo, no sean crueles con su cuerpo.
Once the warm-up phase has been executed, and we are convinced that our body is totally fit for strong action, we move on to the next level. If you think you should continue to warm up a little more, do it, do not be cruel to your body.

Plancha con apoyo de antebrazos + saltos + rodillazos laterales
Estamos en presencia de un ejercicio muy potente. Aquí vamos a combinar el poder de la plancha en antebrazos con saltos laterales del tren inferior, además de darle tensión doble a los abdominales oblicuos. No olvidemos que esta plancha activa cada fibra muscular. Vamos
Nos ubicamos en posición de plancha apoyados en el suelo con los antebrazos. Las piernas deben estar juntas iniciando de uno de los lados, en este caso iniciamos del lado izquierdo.
Una vez en posición y manteniendo tensión en la parte superior del cuerpo, tomamos impulso para dar un salto al centro, luego viene un salto al lado derecho y rápidamente con la pierna derecha damos el rodillazo lateral.
Volvemos a juntar las piernas, de nuevo saltamos al centro y con otro salto regresamos al lado izquierdo, para dar ahora el rodillazo lateral izquierdo. En cada salto las piernas siempre deben estar juntas.
Mantenemos la ejecución del ejercicio en 20 repeticiones todo el ciclo en 4 series.
Plank with forearm support + jumps + lateral kneeling

We are in the presence of a very powerful exercise. Here we are going to combine the power of the forearm plank with lateral lunges of the lower body, as well as giving double tension to the oblique abdominals. Let's not forget that this plank activates every muscle fiber. Let's go to
We place ourselves in plank position resting on the floor with our forearms. Legs should be together starting from one side, in this case we start from the left side.
Once in position and keeping tension in the upper body, we take impulse to make a jump to the center, then comes a jump to the right side and quickly with the right leg we give the lateral knee.
We bring the legs together again, jump again to the center and with another jump we return to the left side, to give now the left lateral knee. In each jump the legs must always be together.
We maintain the execution of the exercise in 20 repetitions the whole cycle in 4 series.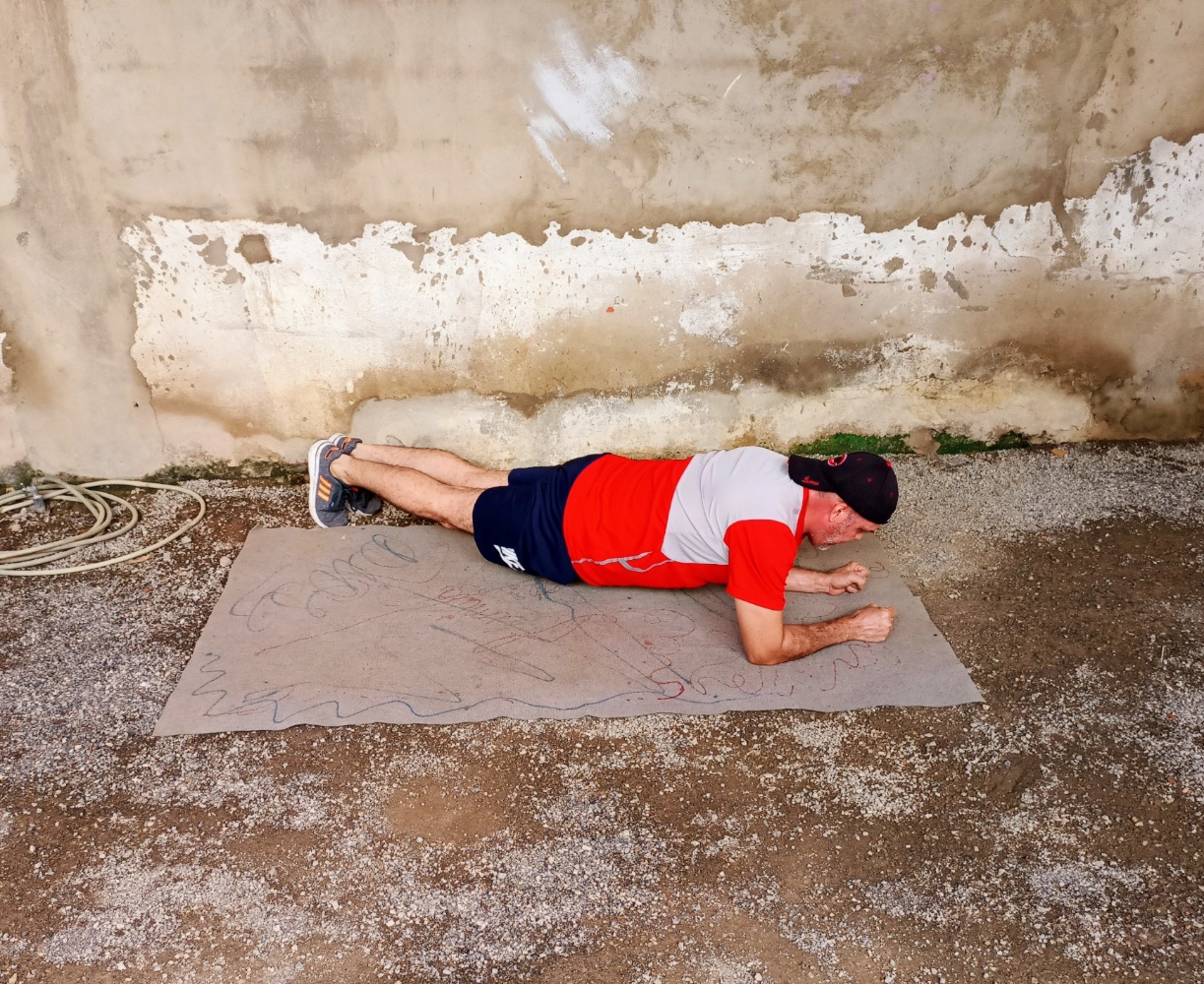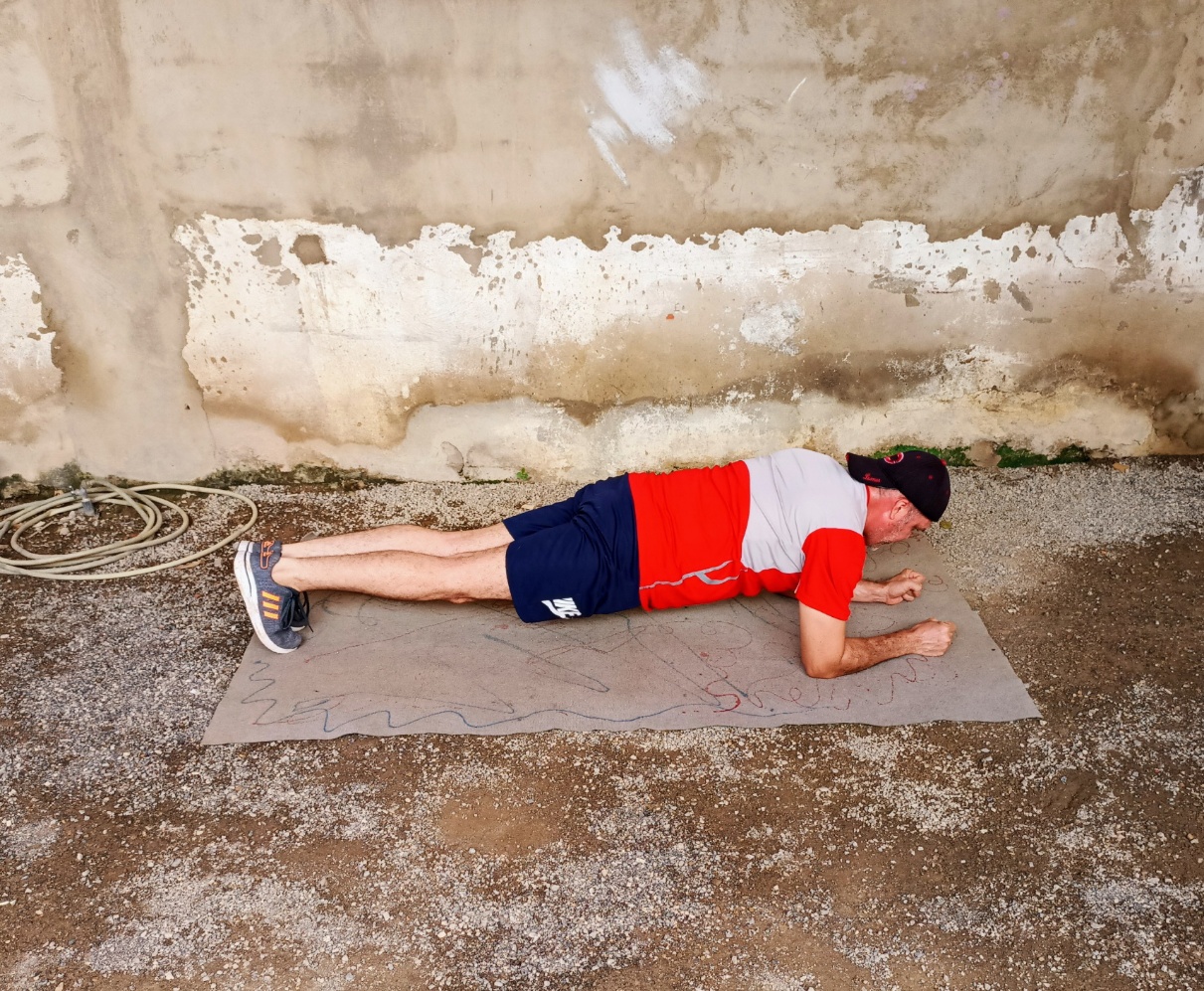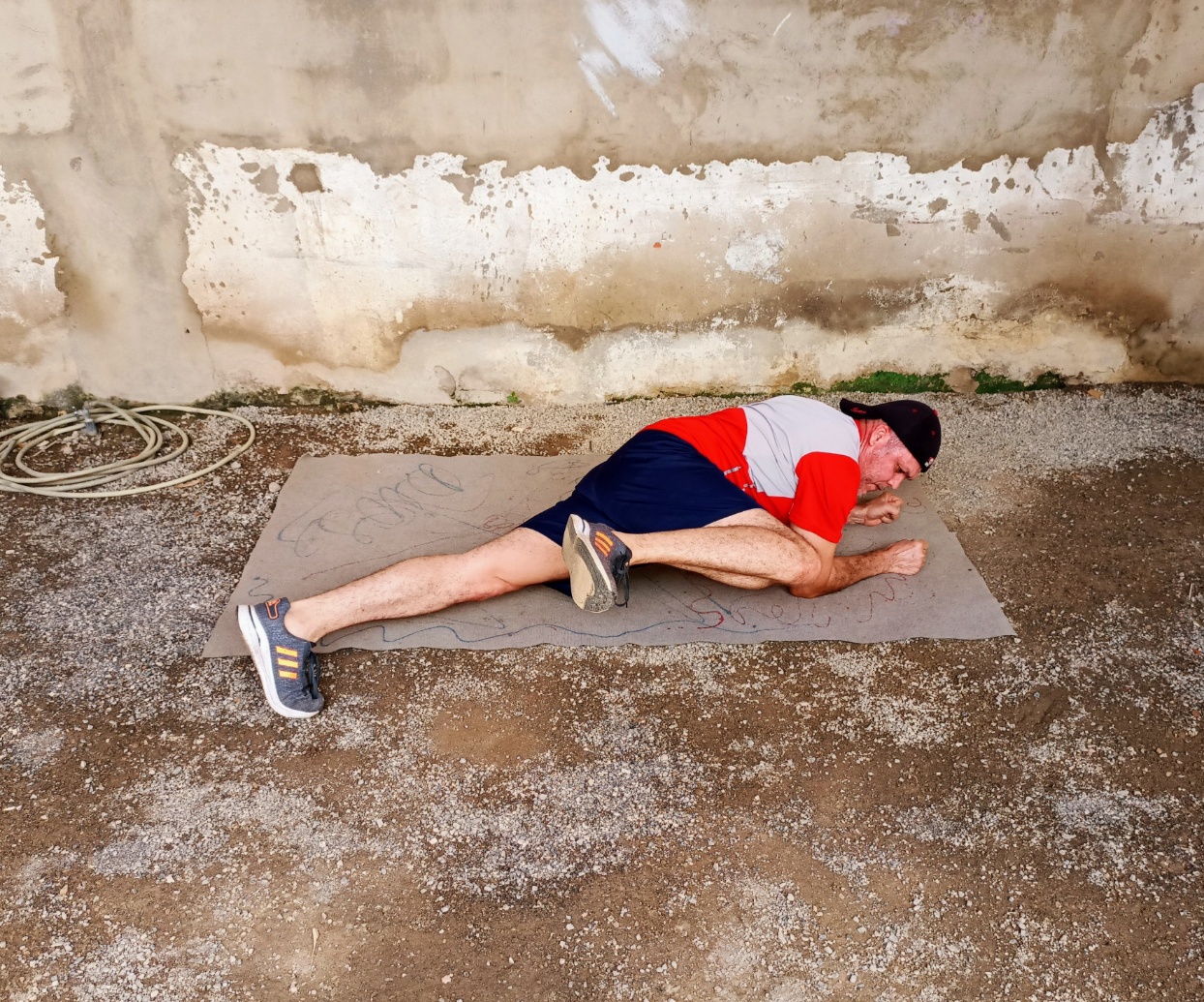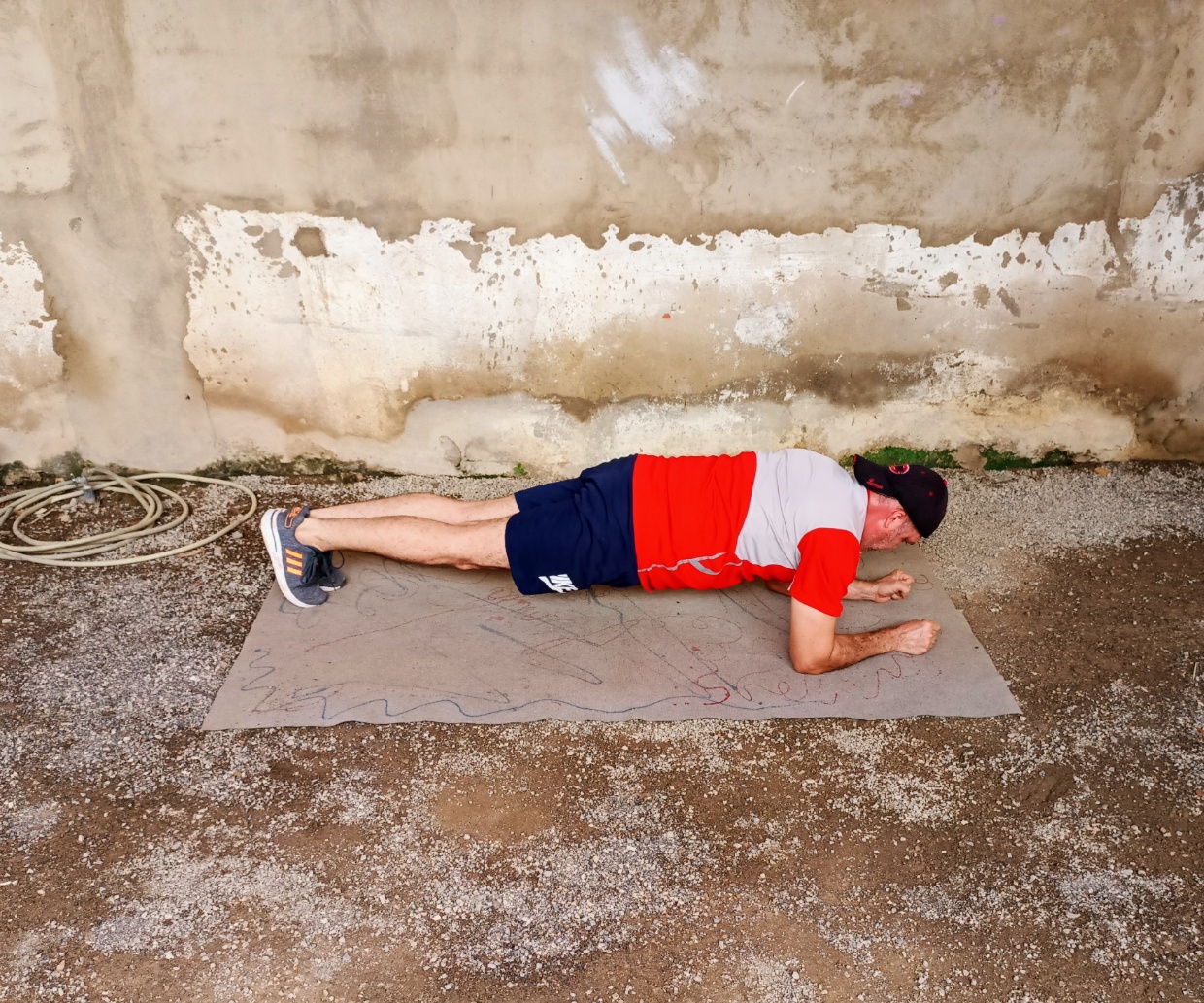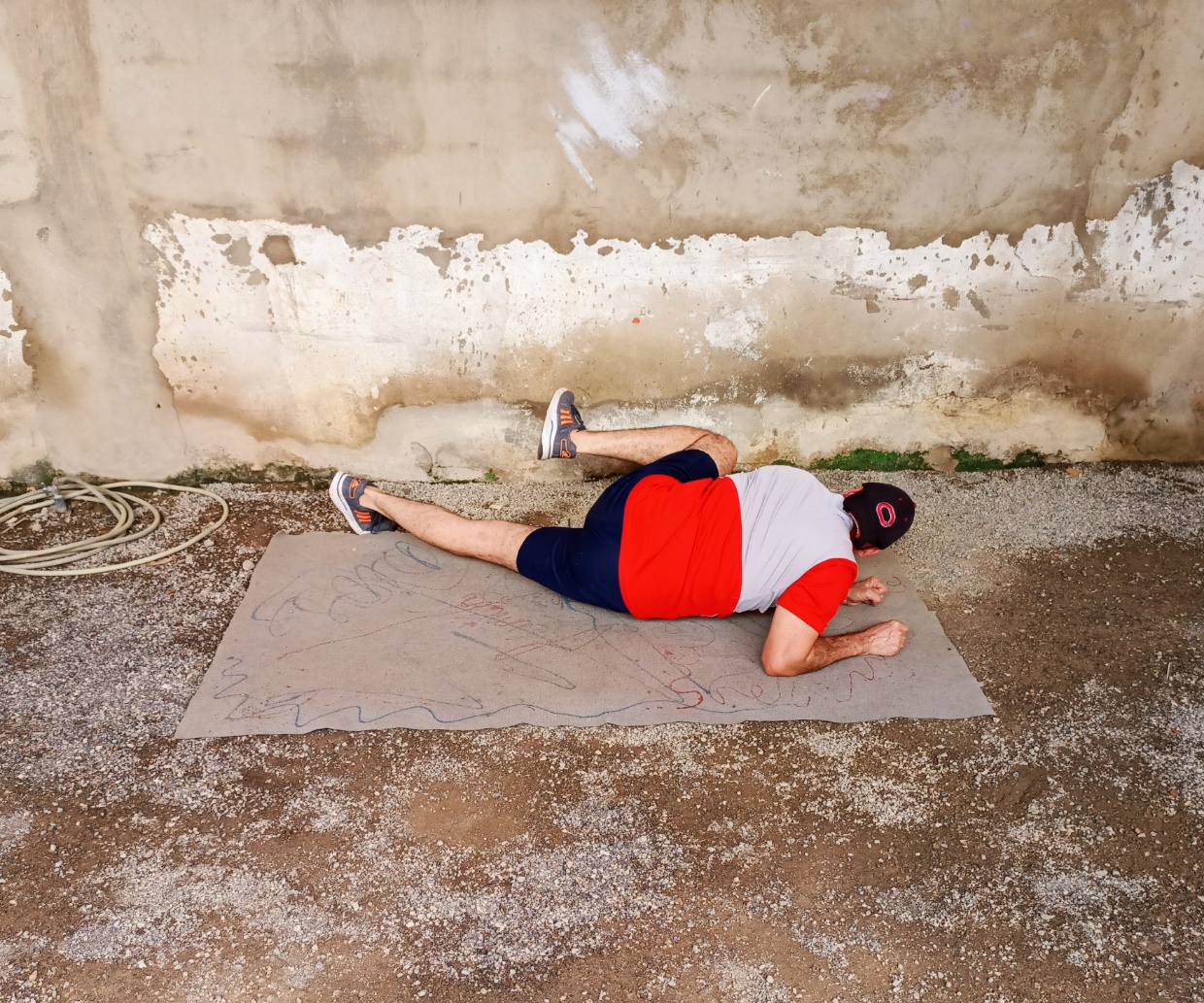 Flexiones inclinadas + salto de rana + elevación de bloque
Otro ejercicio poderoso que sin distinción alguna desarolla y fortalece todos los grupos musculares. Tren superior activo, tren inferior activo, abdomen activo, todos activos. Aquí el material a utilizar será un bloque, este es mi caso. Si tienen mancuernas las pueden usar o cualquier otro material que cumpla la función establecida. Vamos
Usando el bloque nos colocamos en posición de flexiones inclinadas, manos en el bloque. Piernas separadas al ancho de cadera.
Ya en posición, ejecutamos la flexión. Subimos, y de inmediato sin despegar las manos del bloque realizamos el salto de rana.
Una vez en posición de rana, ahora sí elevamos el bloque flexionando los codos. Acto seguido, volvemos a la posición inicial bajando el bloque extendiendo el tren inferior.
Repetimos el movimiento en 20 oportunidades por 4 series.
Incline push-ups + frog jump + block lift

Another powerful exercise that without distinction develops and strengthens all muscle groups. Active upper body, active lower body, active abdomen, all active. Here the material to use will be a block, this is my case. If you have dumbbells you can use them or any other material that fulfills the established function. Let's go
Using the block we place ourselves in a bent over push-up position, hands on the block. Legs apart at hip width.
Once in position, we execute the push-up. We go up, and immediately without taking our hands off the block, we perform the frog jump.
Once in the frog position, we now raise the block by bending our elbows. Then, we return to the initial position lowering the block extending the lower body.
Repeat the movement 20 times for 4 sets.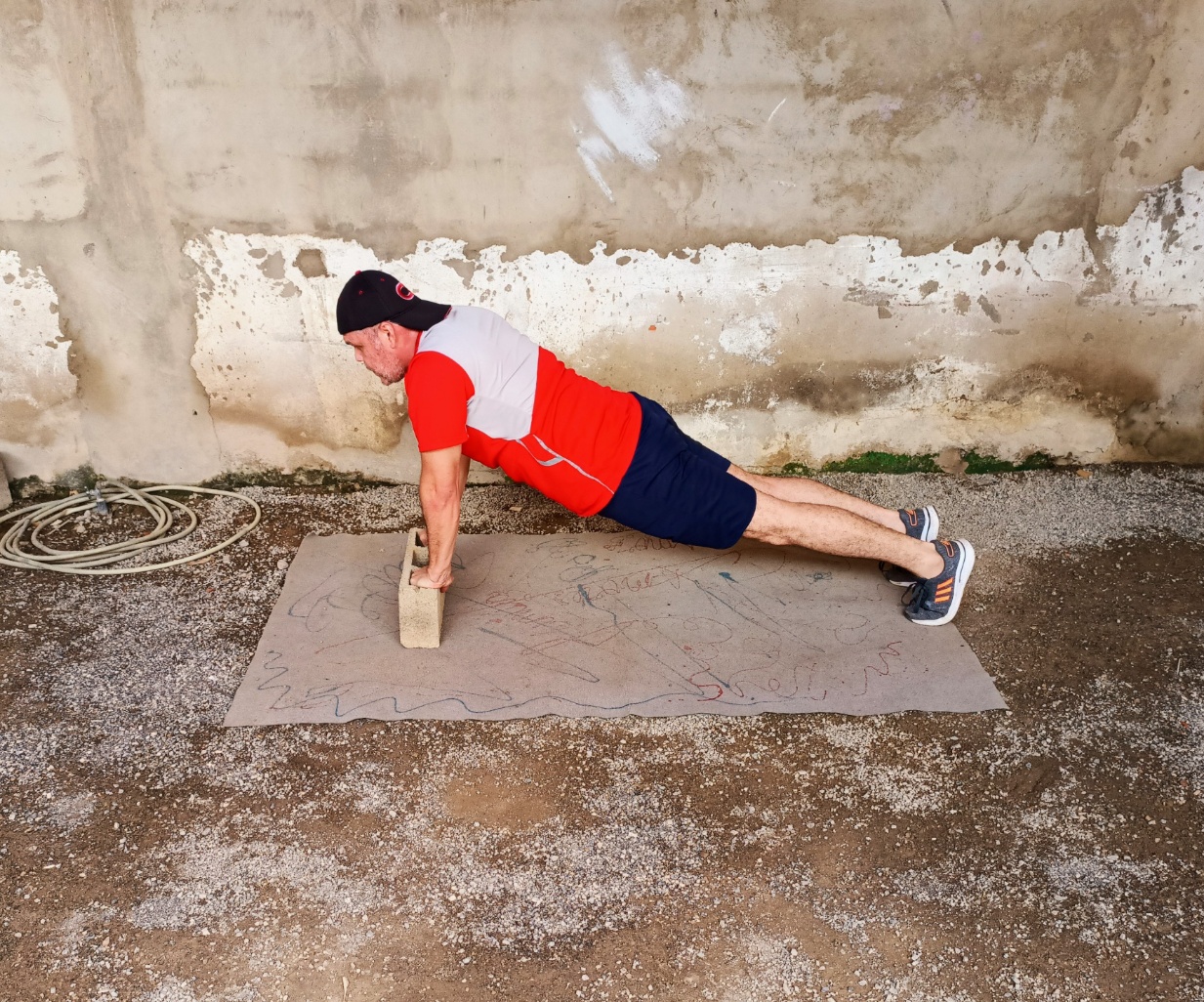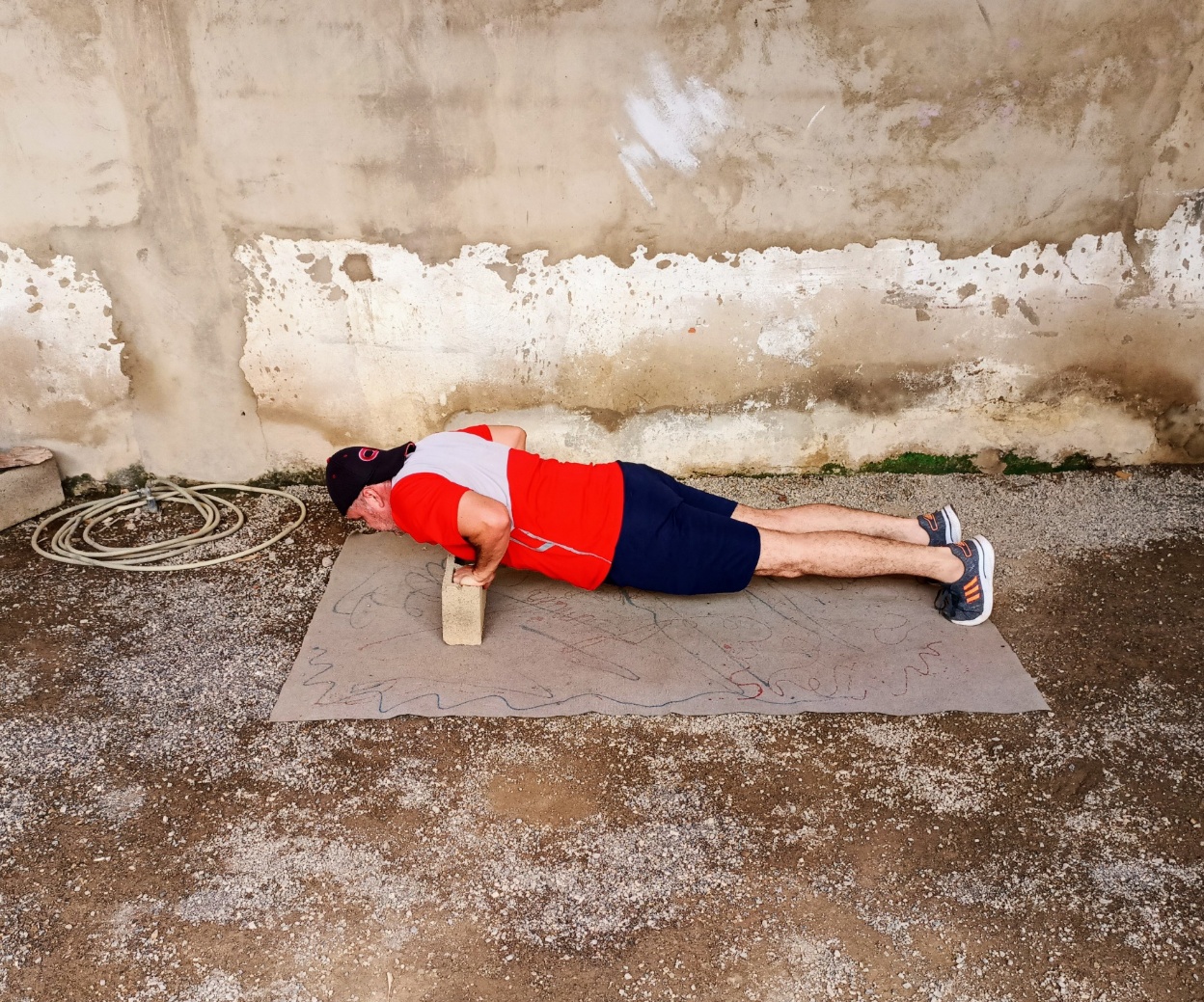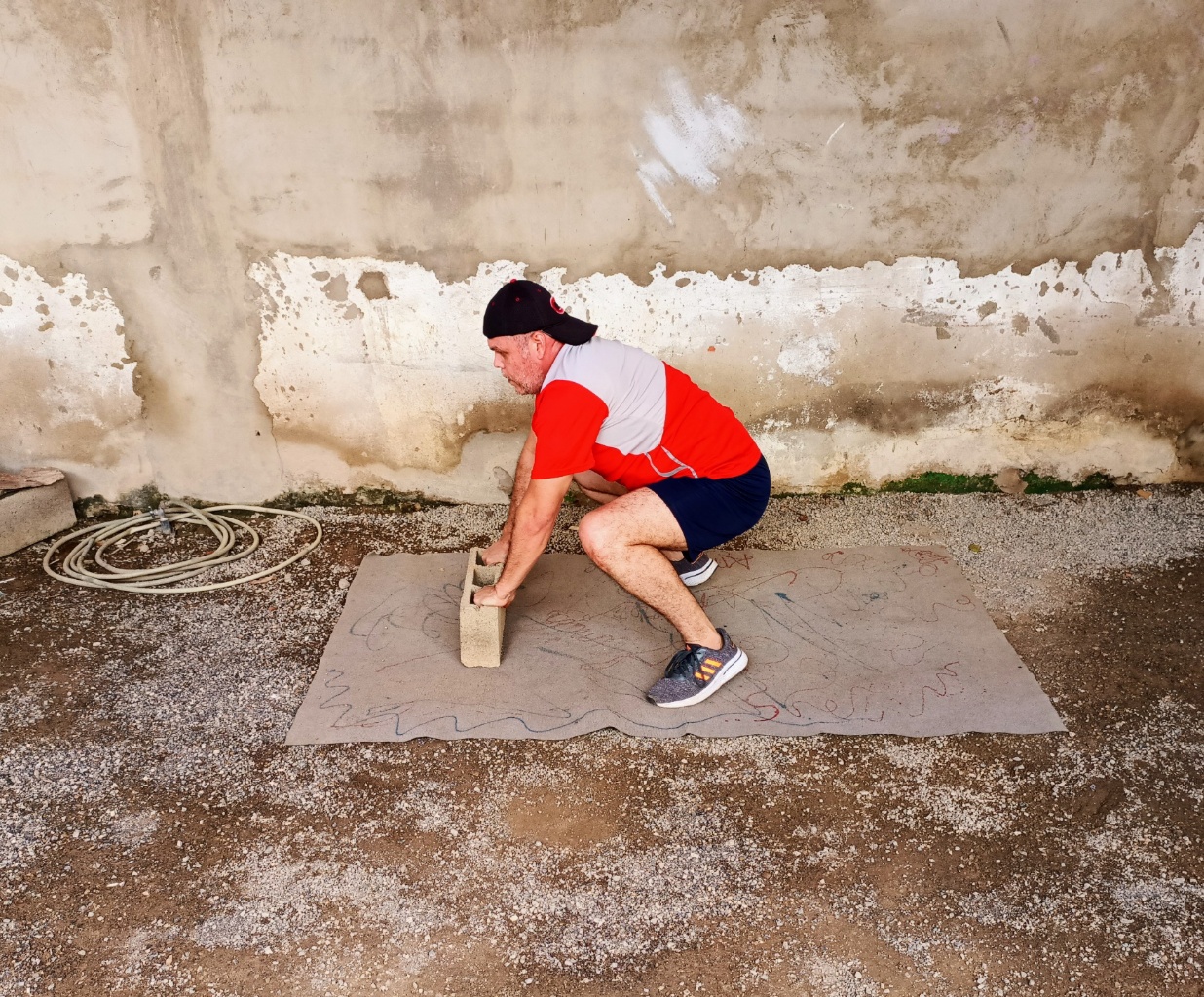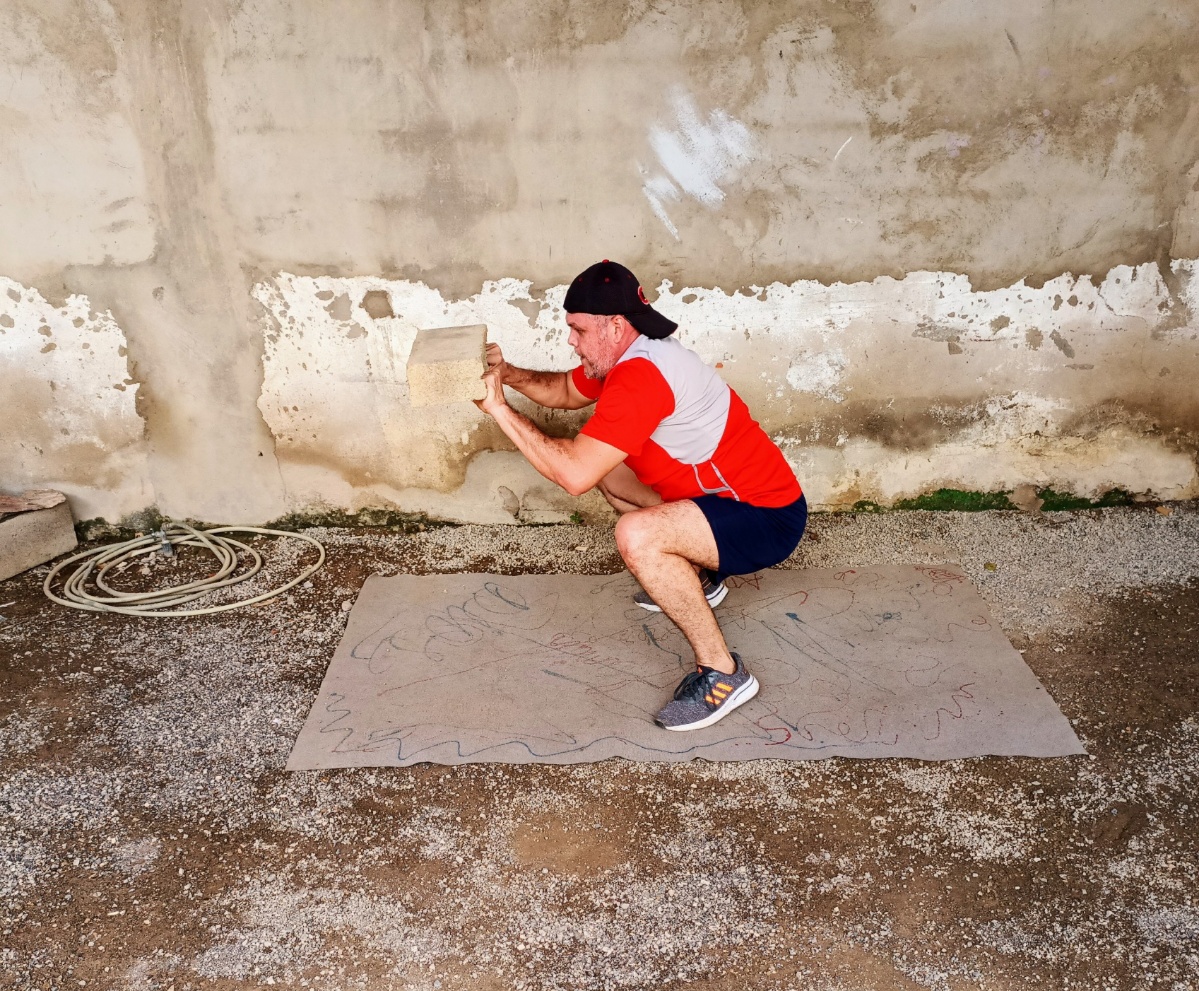 Flexiones cocodrilo
No paramos de activar y fortalecer todo el cuerpo, nuevamente aquí dándole tensión doble a la zona oblicua del cuerpo, los brazos súper poderosos. Vamos.
Cuerpo ubicado en posición de flexiones. Ahora, llevamos una mano más adelante que la otra, flexionamos los codos y flexionamos la rodilla del lado de la mano adelantada llevándola al frente. El cuerpo se inclina un poco más hacia el lado que no flexiona la rodilla.
Volvemos a la posición incial para llevar adelante la mano opuesta, acompañada de la flexión de rodillas del mismo lado y la flexión de codos.
Realizamos el ejercicio en 20 repeticiones por 4 series.
Crocodile push-ups

We keep activating and strengthening the whole body, again here giving double tension to the oblique area of the body, super powerful arms. Let's go.
Body positioned in push-up position. Now, we bring one hand more forward than the other, bend the elbows and bend the knee on the side of the forward hand bringing it forward. The body leans a little more towards the side that does not bend the knee.
We return to the initial position to bring forward the opposite hand, accompanied by bending the knees on the same side and bending the elbows.
We perform the exercise in 20 repetitions for 4 series.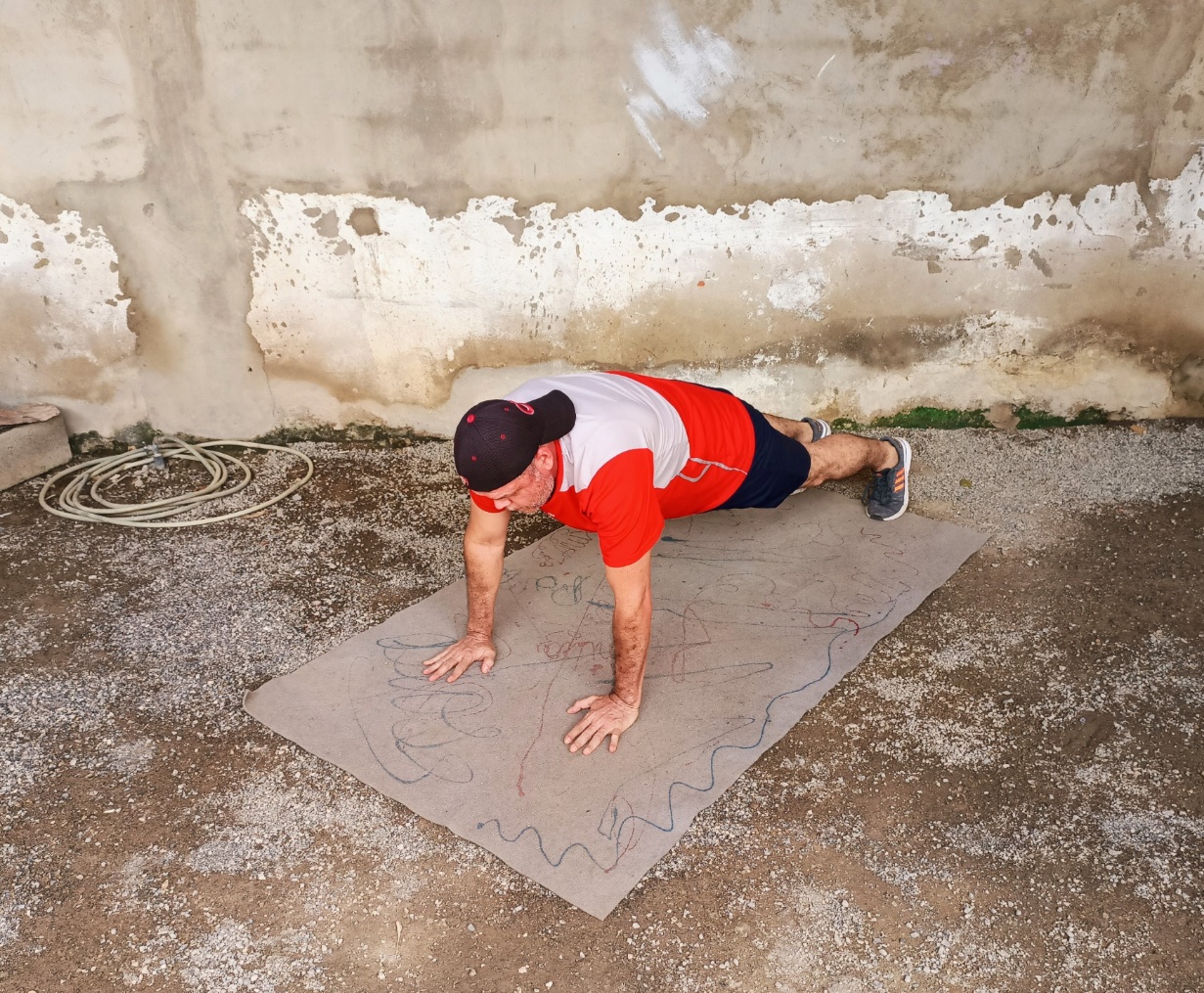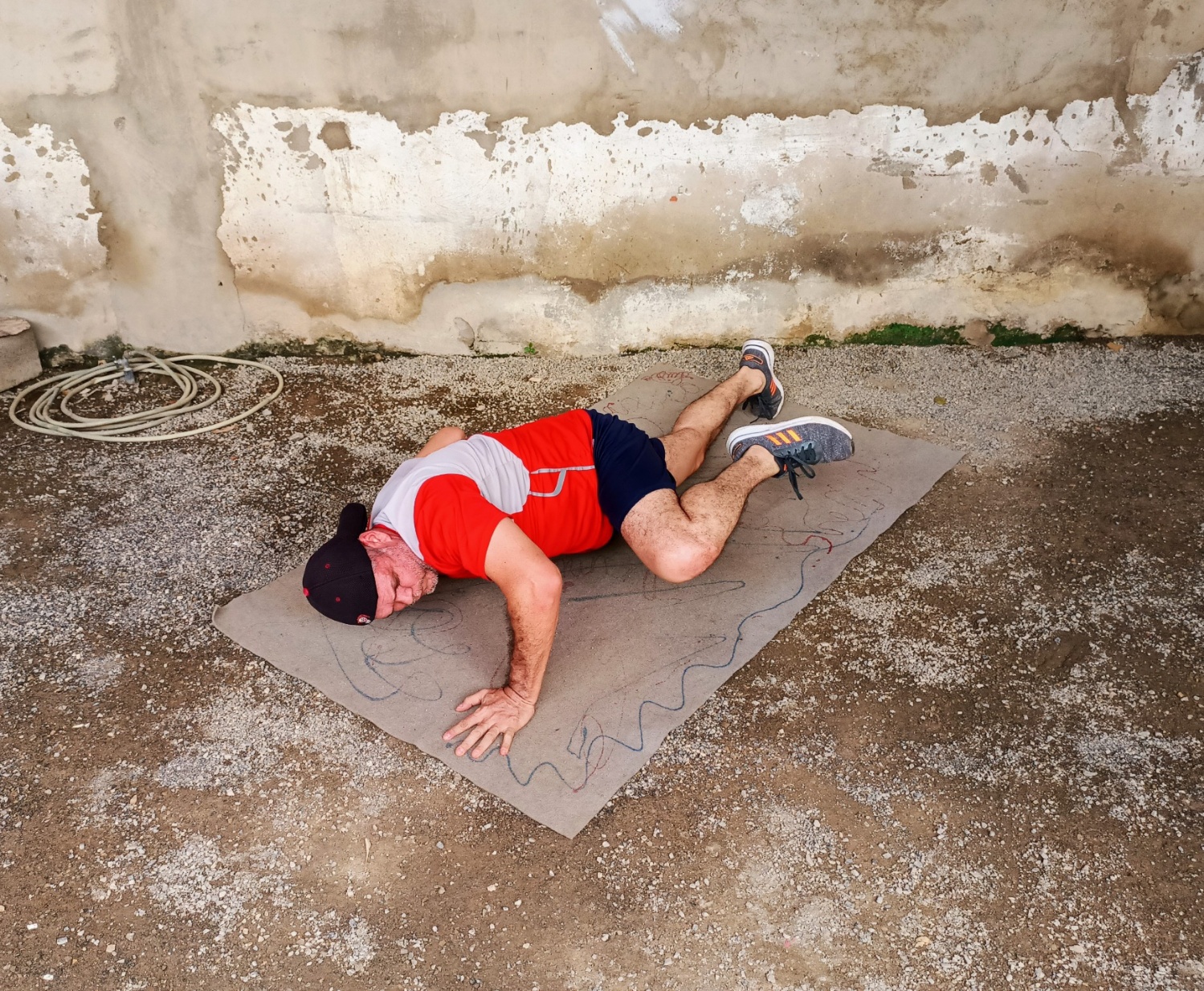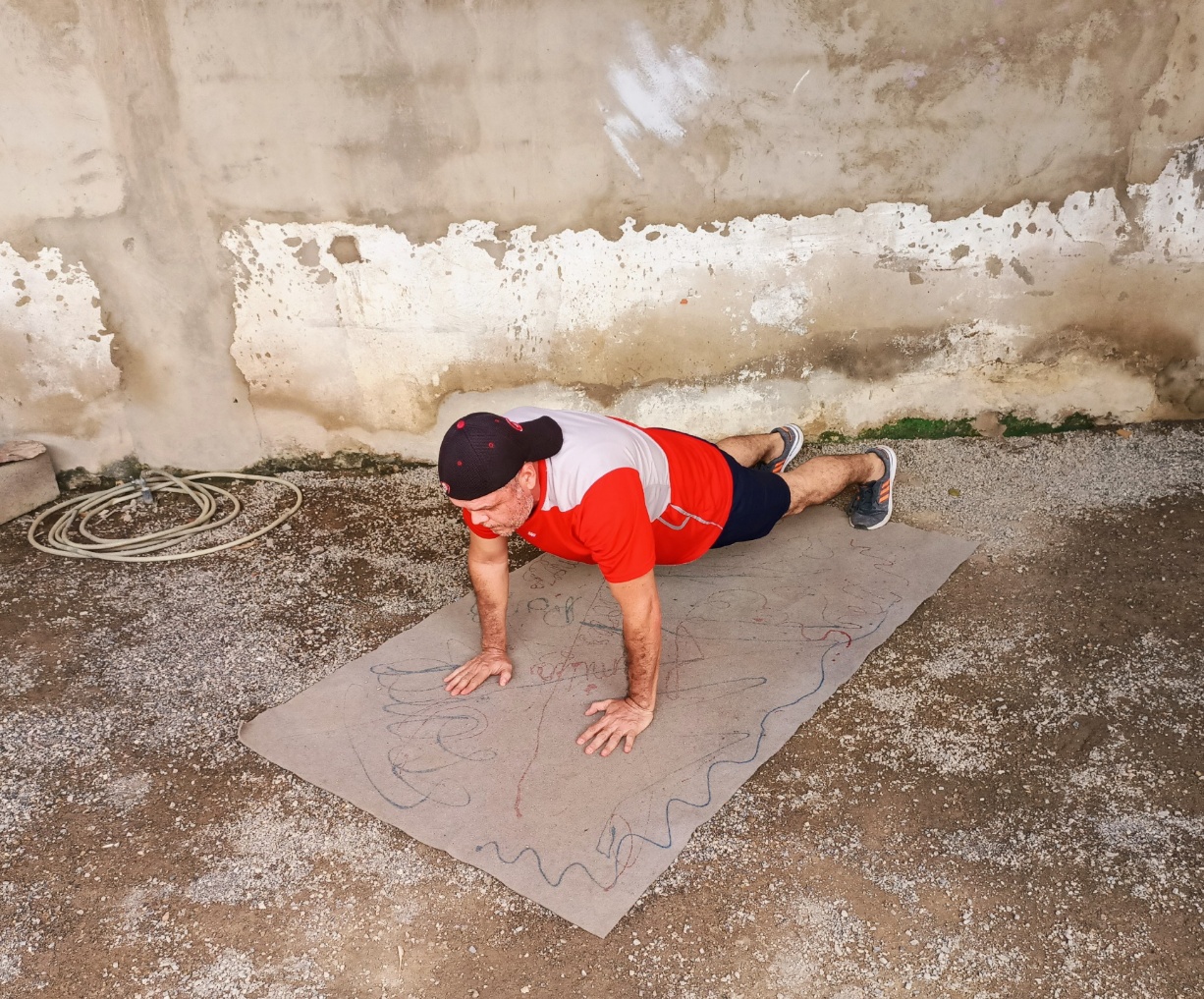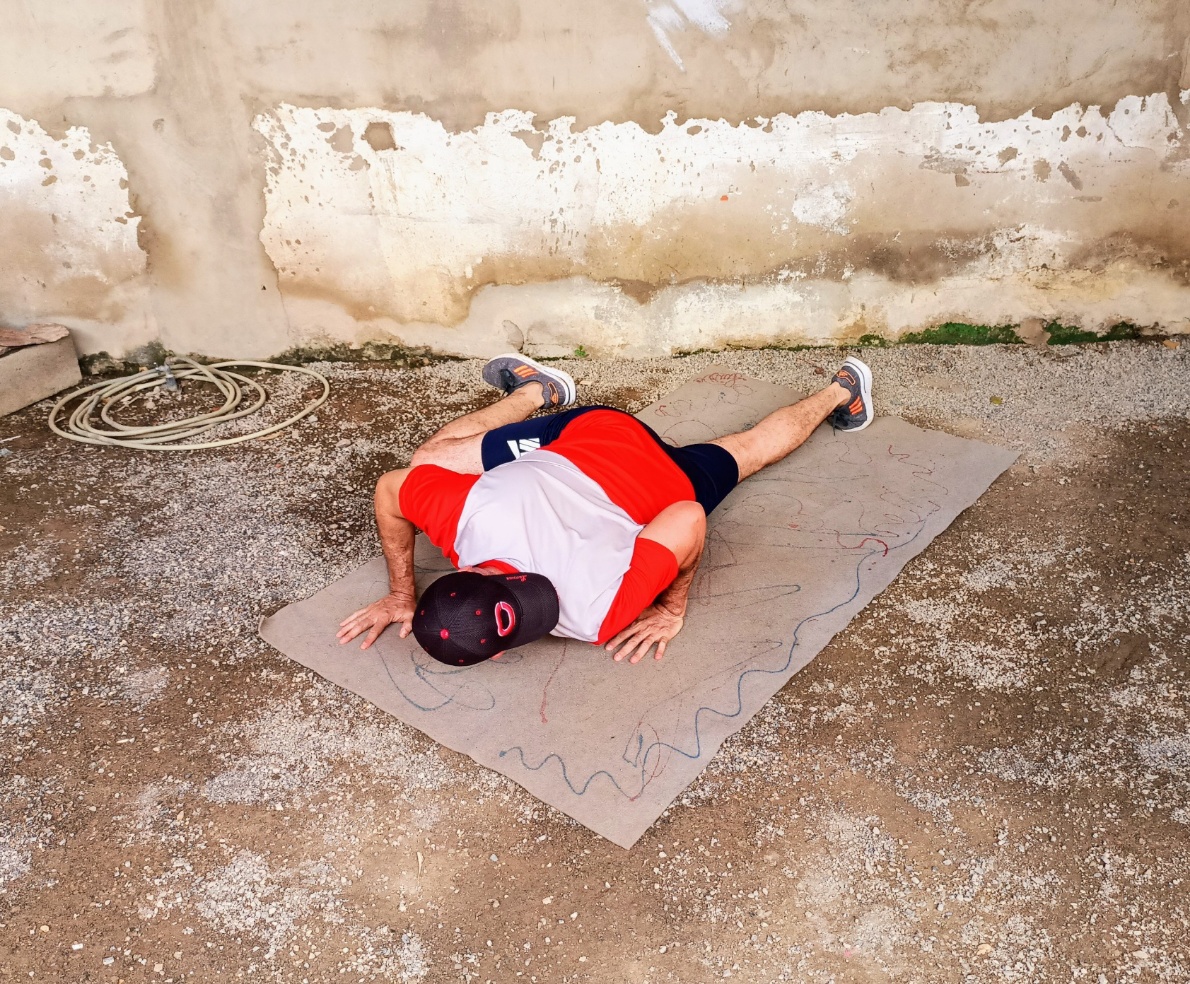 Relajación Corporal
Vamos todos a relajar el cuerpo, debemos llevarlo a su estado inicial. Respirando y realizando los movimientos suavemente.
Body Relaxation

Let's all relax the body, we must bring it to its initial state. Breathing and performing the movements smoothly.

Rodillas al abdomen
Nos acostamos boca arriba con las rodillas y codos flexionados. Una vez en posición, llevamos una rodilla contra el abdomen y hacemos presión suave con ambas manos. Lo mismo hacemos con la pierna contraria.
Repetimos los movimientos por 3 minutos.
Knees to abdomen
Lie on your back with your knees and elbows bent. Once in position, we bring one knee against the abdomen and do gentle pressure with both hands. We do the same with the opposite leg.
Repeat the movements for 3 minutes.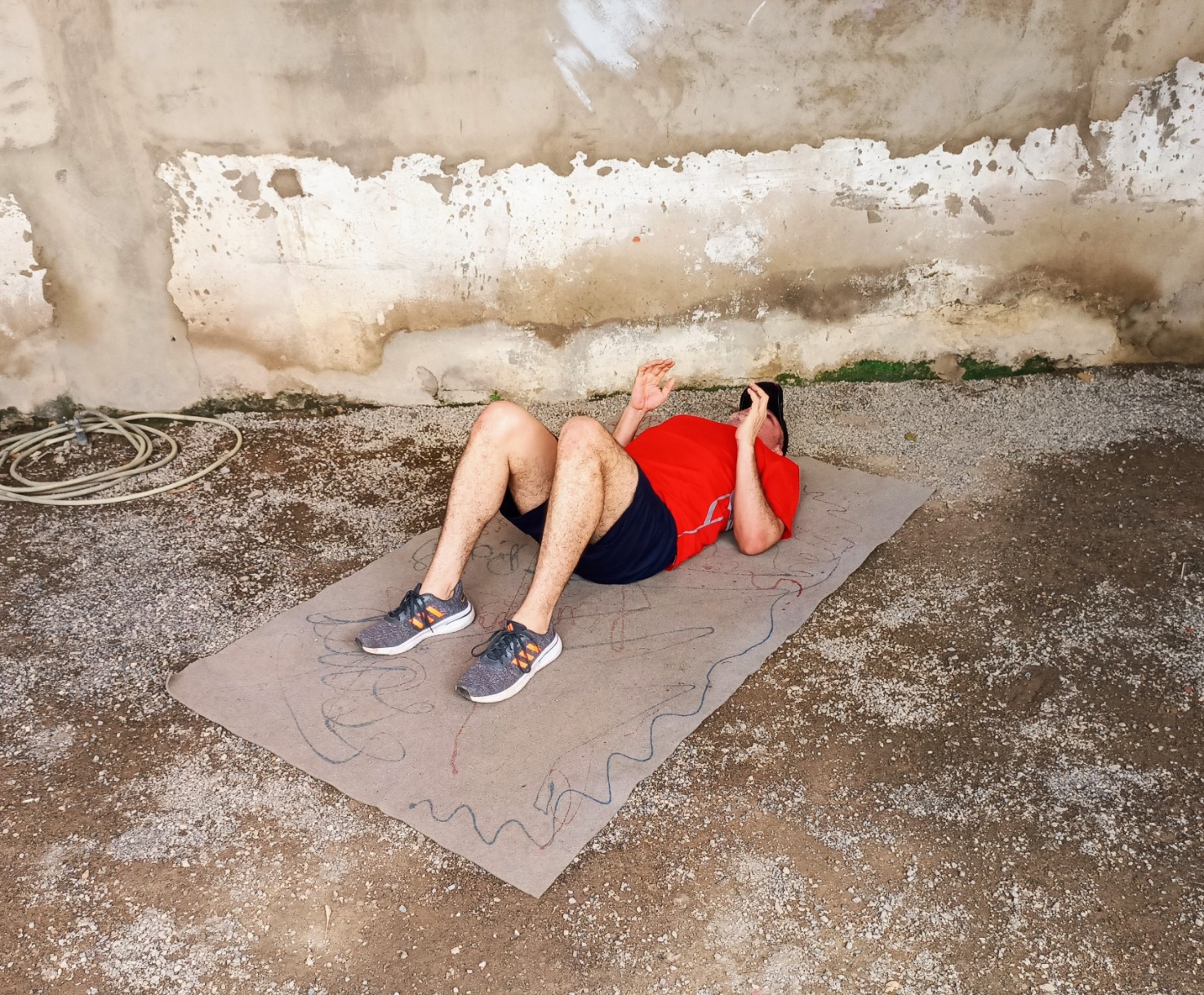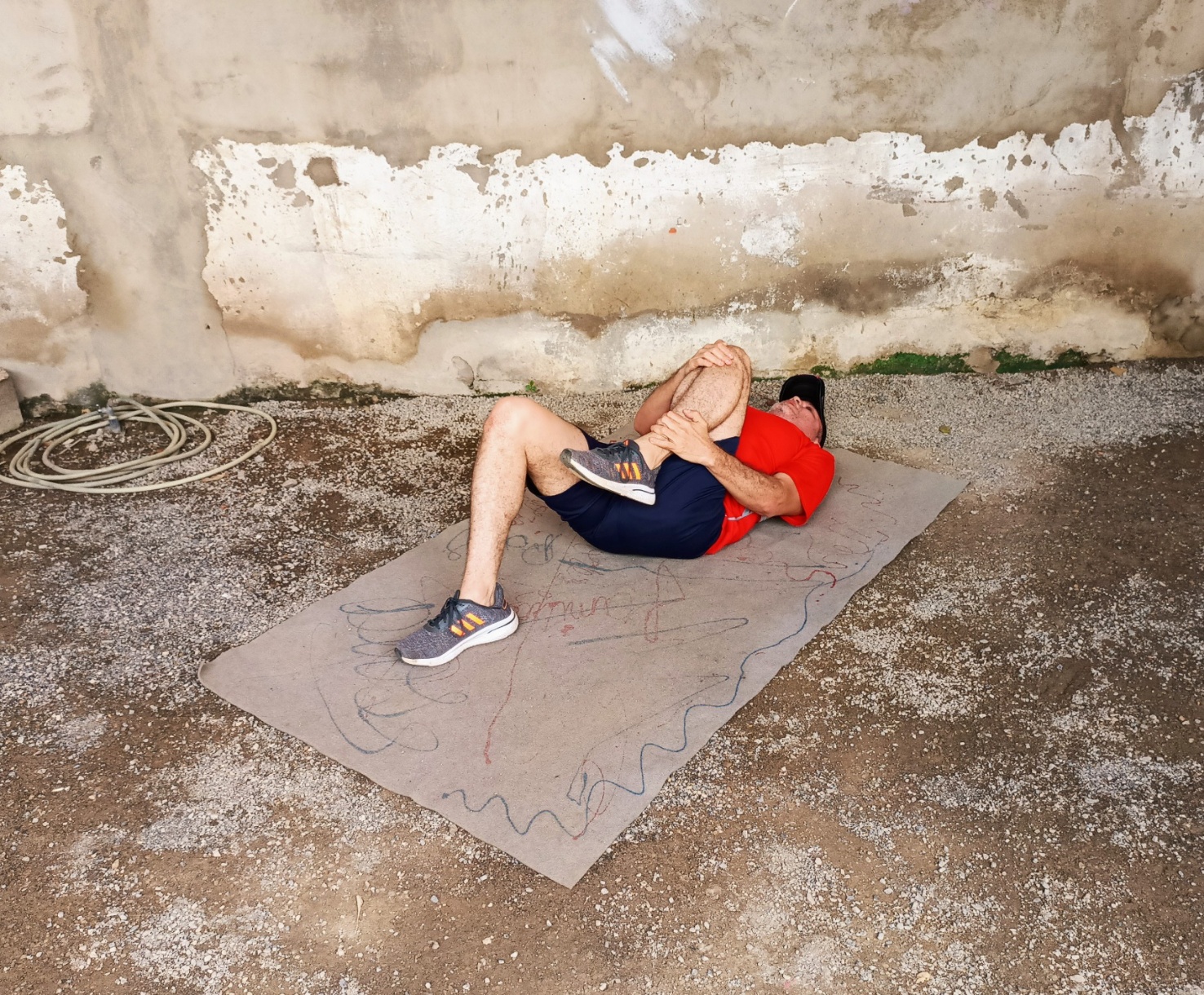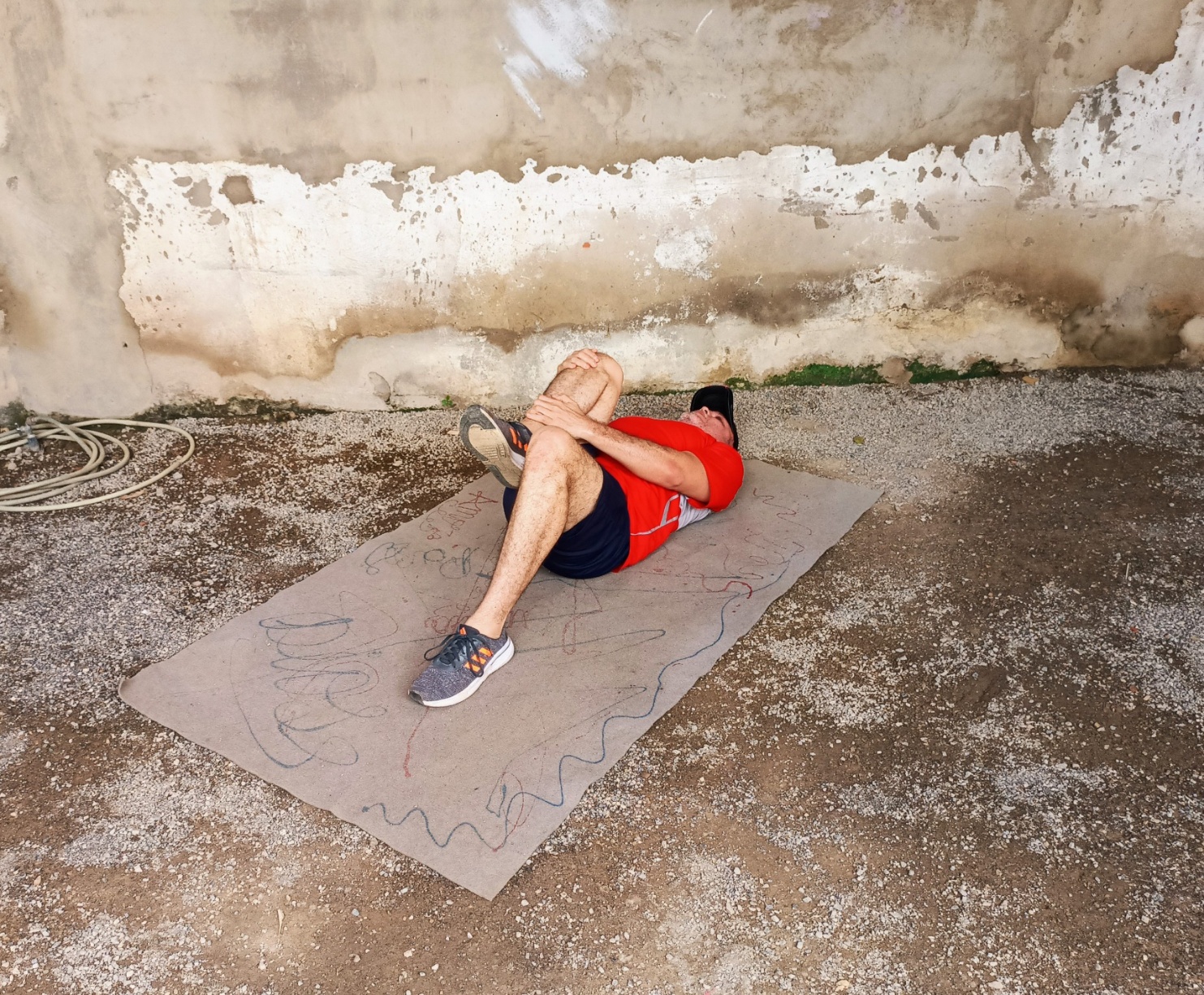 Hemos llegado al final de otra maravillosa y explosiva rutina. Siempre terminamos con más energía que antes y eso nos motiva a seguir adelante, pero les digo algo muy importante, el ejercicio por si solo no hace milagros. Debemos recordar que éstos movimientos deben estar acompañados de una alimentación sana y balanceada, solo así podremos obtener los resultados esperados. Recuerden, no se desanimen, para atrás ni para agarrar impulso. Nos vemos en una próxima oportunidad. Saludos, se les quiere.
We have reached the end of another wonderful and explosive routine. We always end up with more energy than before and that motivates us to keep going, but I tell you something very important, exercise alone does not work miracles. We must remember that these movements must be accompanied by a healthy and balanced diet, only then we can get the expected results. Remember, don't get discouraged, don't get discouraged, don't get discouraged, don't get discouraged, don't get discouraged, don't get discouraged, don't get discouraged. See you next time. Greetings, you are loved.
...Gracias Por Visitar...
...Thanks for visiting...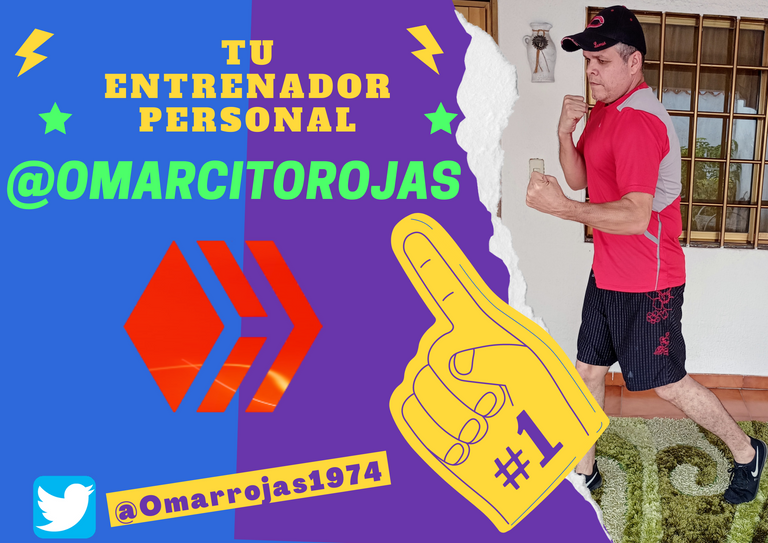 Imágenes tomadas por el batidor humano, el popular Ronmel Núñez.
Images taken by the human beater, the popular Ronmel Nuñez.
Sorry. English is not our native language. Therefore, a web translator is used for texts in English. (Spanishdict)
---
---