Los Pectorales y sus Porciones [Esp/Eng]
---
Los Pectorales y sus Porciones. Saludos apreciados atletas y a todos aquellos que deseen ingresar a este mundo fitness y de poder corporal. El día de hoy vamos a tratar un tema importante, porque nos vamos a ejecutar flexiones. Sin embargo, muchos pensamos que al realizar estos ejercicios, estamos trabajando todo el pecho o las porciones de los pectorales. Y les digo una cosa, claro que trabajamos el pecho, pero de acuerdo a la posición de colocación de las manos, le vamos a dar acción específica a cada porción de la zona pectoral.
Asimismo amigos, debemos tener en cuenta que si ubicamos las manos más arriba de la cabeza; a nivel de ella, o en la zona baja de la misma, podemos activar con más fuerza la zona superior, media o inferior del pecho respectivamente. Esto también aplica si vamos a ejercitar en unas barras paralelas, porque si inclinamos el cuerpo hacia adelante trabajas la zona superior, si mantienes el cuerpo un poco recto le damos acción a la zona media y si te colocas en posición vertical, tenemos énfasis en la parte inferior pectoral. Ahora, solo queda que te actives y compruebes por tí mismo lo que te estoy diciendo, yo lo he hecho. Vamos.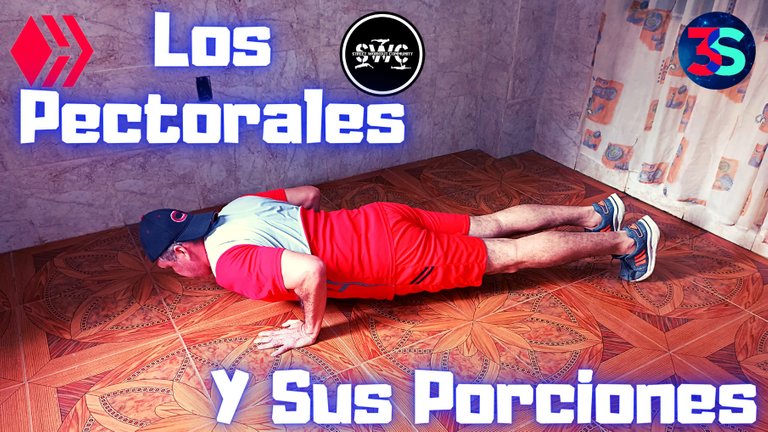 Portada y Video Portada de mi Autoría Editada en/Cover and Video Cover of my Authorship Edited in Canva
Video Editado en/Video Edited in CapCut
Gifs creados en la aplicación/Gifs created in the application HD Video To Gif Converter
Visita mi canal de/Visit my channel 3speak
Logos propiedad de/ logos owned by @hiveio, SWC, @threespeak
The Pecs and their Portions. Greetings dear athletes and all those who wish to enter this world of fitness and body power. Today we are going to discuss an important topic, because we are going to perform push-ups. However, many of us think that when we perform these exercises, we are working the entire chest or pectoral portions. And I tell you one thing, of course we work the chest, but according to the position of placement of the hands, we will give specific action to each portion of the pectoral area.
Likewise, friends, we must keep in mind that if we place our hands above the head, at the level of the head, or in the lower area of the head, we can activate with more strength the upper, middle or lower chest area respectively. This also applies if we are going to exercise on parallel bars, because if we lean the body forward you work the upper zone, if you keep the body a little straight we give action to the middle zone and if you place yourself in a vertical position, we have emphasis on the lower pectoral. Now, all that's left is for you to activate and see for yourself what I'm telling you, I've done it. Let's go.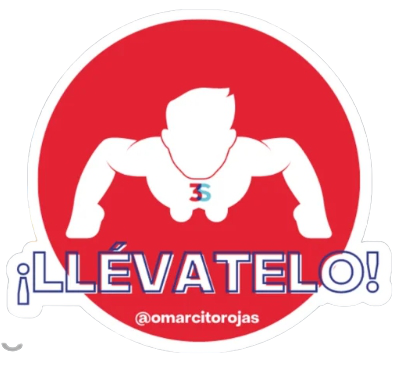 De inmediato iniciamos la acción obligatoria de los calentamientos. La misión es la de lograr un cuerpo apto para la acción fuerte y claro, evitar lesiones. Ahora, activos con el calentamiento 1, balanceo de brazos. Nos vamos con el calentamiento 2, cruce alterno de brazos y piernas en salto. Por nada del mundo dejes de ejecutar esta fase.
Cada movimiento de calentamiento se ejecuta por 3 minutos. Es muy importante determinar que si el cuerpo aún no se encuentra activo para la acción fuerte, debes calentar un poco más. No olvides tomar descansos de 20 segundos entre ejercicios, y de 1 a 2 minutos entre series; la hidratación es sumamente importante para reponer los fluidos y las sales perdidas durante la acción.
Immediately we start the mandatory action of warm-ups. The mission is to achieve a body fit for strong action and of course, to avoid injuries. Now, active with warm-up 1, arm swing. Let's move on to warm-up 2, alternate jumping arm and leg crossover. Do not miss this phase at all.
Each warm-up movement is executed for 3 minutes. It is very important to determine that if the body is not yet active for the strong action, you should warm up a little more. Do not forget to take 20-second breaks between exercises, and 1 to 2 minutes between sets; hydration is extremely important to replenish fluids and salts lost during the action.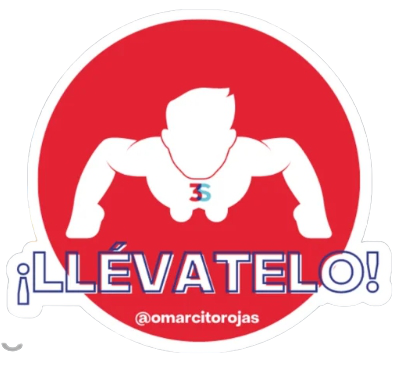 Una vez ejecutada la fase de calentamiento y que el cuerpo esté apto para la acción fuerte, nos vamos con los ejercicios centrales, nos vamos con el circuito constituido por tres estaciones. Vamos, activos
Estación 1, trabajo de la porción superior pectoral. Para activar esta zona, una vez ubicados en posición de flexiones; colocamos las manos más adelante de la cabeza, para que al flexionar los codos, las manos queden a nivel de la parte superior pectoral. Aquí nos vamos con 20 repeticiones en 4 series.
Estación 2, acción pectoral media. Solo colocamos las manos a nivel de la cabeza o la cara y te darás cuenta de la acción ejercita en la zona media del pecho, al flexionar los codos. Nos vamos también con 20 repeticiones en 4 series.
Estación 3, trabajo de la zona inferior pectoral. Al ubicarte en posición de flexiones, solo colocas las manos al nivel de la barbilla y con ello le damos todo el poder a la parte inferior pectoral. Ejecutamos 20 repeticiones en 4 series. Acción poderosa.
Luego de realizar las acciones anteriores, llega el momento de la relajación con aperturas con brazos extendidos. 3 minutos de acción. Gracias por preferir nuestro canal de @threespeak. Recuerda que debes tomar descansos de calidad, hidratarte y alimentarte sanamente. Hasta la próxima.
Once the warm-up phase has been completed and the body is ready for the strong action, we move on to the central exercises, the circuit consisting of three stations. Let's go, assets
Station 1, working the upper pectoral portion. To activate this area, once we are in the push-up position, we place our hands in front of our head, so that when we bend our elbows, our hands are at the level of the upper pectoral. Here we go with 20 repetitions in 4 sets.
Station 2, mid pectoral action. We just place the hands at the level of the head or face and you will notice the action exercises in the middle chest area, by bending the elbows. We also go with 20 repetitions in 4 sets.
Station 3, lower chest area work. By placing yourself in a push-up position, you only place your hands at chin level and thus give all the power to the lower pectoral. We execute 20 repetitions in 4 sets. Powerful action.
After performing the previous actions, it's time for relaxation with extended arm curls. 3 minutes of action. Thank you for liking our @threespeak channel. Remember to take quality breaks, hydrate and eat healthy. See you next time.
...Gracias Por Visitar...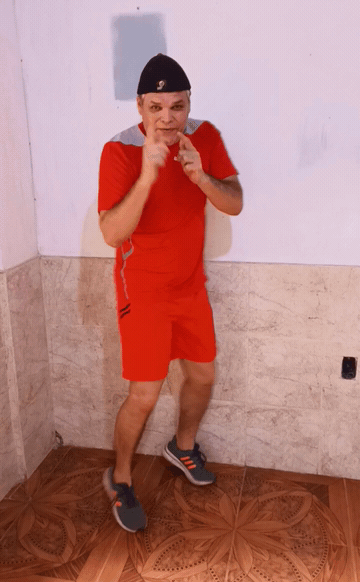 ...Thanks for visiting...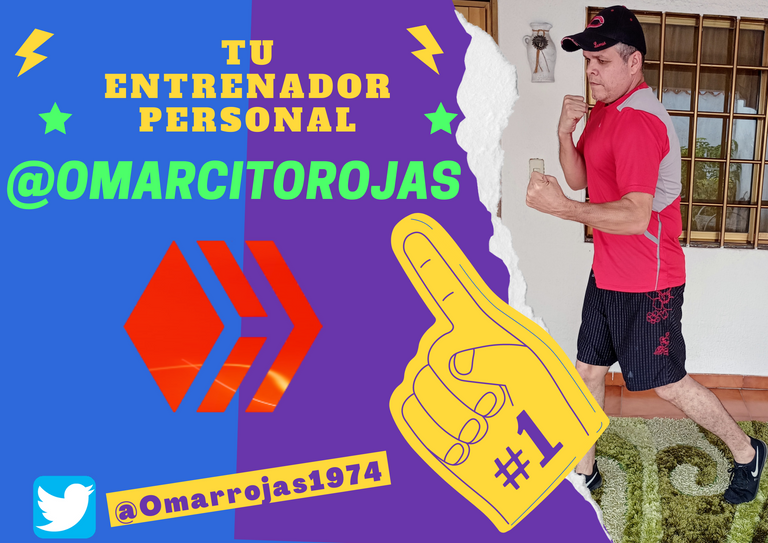 Video e imágenes tomados por Ronmel Núñez
Video and image taken by Ronmel Nuñez
Música de Fondo autor @nahupuku
Background music Author @nahupuku
Video Intro Pixabay Futurista. Autor Creative Worlds99
Pixabay Futuristic Video Intro. Author Creative Worlds99
Sorry. English is not our native language. Therefore, a web translator is used for texts in English. (Spanishdict)
---
▶️ 3Speak
---
---