Brazos y Piernas... Fuerza, Potencia, y Control [Esp/Eng]
Hemos vuelto, y nada mejor que darle fuerza, potencia, y control tanto a los brazos como las piernas. Cada ejercicio pondrá a mover ese tren superior, además de ejercitar en gran medida la parte baja del cuerpo. En definitiva, tener brazos fuertes permiten el agarre de objetos de una manera fácil; todo esto aunado a unas piernas desarrolladas, sin descuidar la zona abdominal, la parte baja de la cadera, y glúteos, harán que tu vida esté llena de salud increíble. Por ello, nuestra motivación siempre estará muy alta, con mucha energía y disciplina; y esto en todo momento es lo que deseo transmitirle a todos ustedes. No se diga más y sigamos adelante con esta potente rutina, y así ganar los más grandes beneficios corporales. Vamos.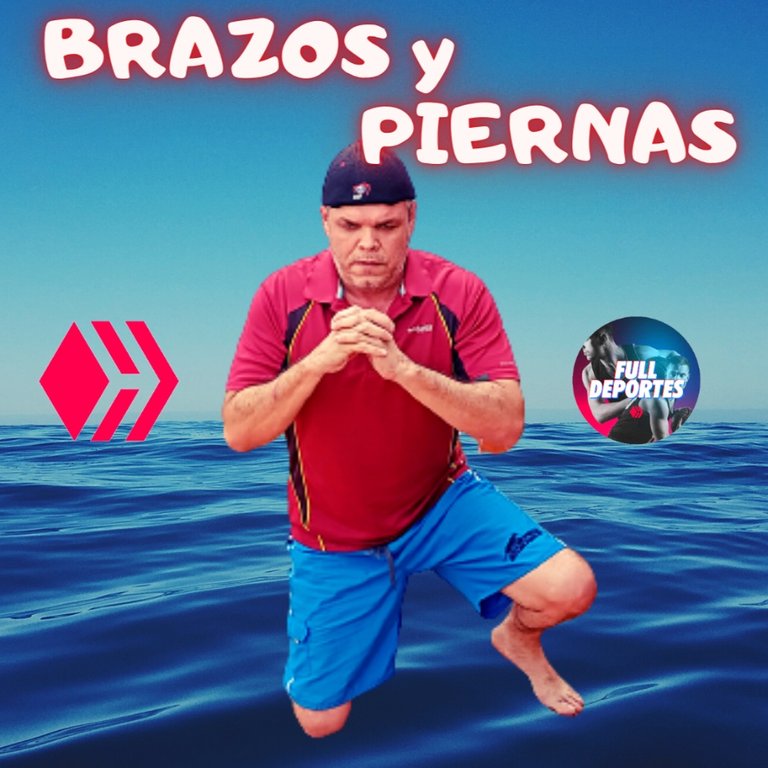 Imagen de mi Autoría Editada por/Image of my Authorship Edited by Canva
Gifs creados en la aplicación/Gifs created in the application HD Video To Gif Converter
Logos propiedad de/ logos owned by @hiveio, @fulldeportes
We're back, and there's nothing better than giving strength, power, and control to both arms and legs. Each exercise will get that upper body moving, in addition to exercising the lower body to a great extent. In short, having strong arms allows you to grip objects in an easy way; all this combined with developed legs, without neglecting the abdominal area, lower hips, and buttocks, will make your life full of incredible health. Therefore, our motivation will always be very high, with a lot of energy and discipline; and this is what I want to transmit to all of you. Let's say no more and go ahead with this powerful routine, and thus gain the greatest body benefits. Let's go.

Calentamiento Corporal
Saltos de cuerdas.
Saltos de tijeras.
Plancha + salto de rana diagonal.
Sentadillas + rodillas al suelo / Regresamos.
Flexiones diamante + patada superior.
Relajación Corporal
Body Warming

Rope skipping.
Scissor jumps.
Plank + diagonal frog jump.
Squats + knees to the floor / Return.
Diamond push-ups + overhead kick.
Body Relaxation

Calentar antes de entrenar
Dinámica: En circuito
Trabajo por ejercicio: entre 10 Y 20 (se indica) repeticiones.
Series: 4 por circuito completo.
Descanso entre ejercicios: de 10 a 20 segundos.
Descanso entre series: de 1 a 2 minutos.
Warm up before training
Dynamics: In circuit
Work per exercise: between 10 and 20 (indicated) repetitions.
Series: 4 per complete circuit.
Rest between exercises: 10 to 20 seconds.
Rest between series: 1 to 2 minutes.

Calentamiento Corporal
Mi recomendación siempre será, la de iniciar cualquier actividad física con los famosos calentamientos. Cuando deseamos entrenar estamos totalmente fríos en toda la extensión de la palabra, además de que todos los músculos están rígidos. Entonces, ¿qué buscamos con los calentamientos?; flexibilizar los músculos, elevar la temperatura corporal y el ritmo cardíaco. Una vez logrado estos puntos, podemos decir, sigamos adelante, vamos.
Body Warming

My recommendation will always be to start any physical activity with the famous warm-ups. When we want to train we are totally cold in every sense of the word, in addition to all the muscles are stiff. So, what are we looking for with the warm-ups: to make the muscles more flexible, raise the body temperature and the heart rate. Once these points are achieved, we can say, let's move on, let's go.

Saltos de cuerda
Con este ejercicio iniciamos dándole acción a las piernas. Y como si de tener una cuerda tomada por cada extremo, ubicamos los brazos a los lados con manos empuñadas, con las piernas un poco separadas. Ya en posición, iniciamos el giro de muñecas, y a través de pequeños saltos, vamos llevando de forma alterna una pierna adelante y atrás. Nos mantenemos activos por 3 minutos continuos.
Jump Rope

With this exercise we start by giving action to the legs. And as if we had a rope at each end, we place our arms at our sides with hands clasped, with our legs a little apart. Once in position, we start the wrist rotation, and through small jumps, we take alternately one leg forward and backward. We remain active for 3 continuous minutes.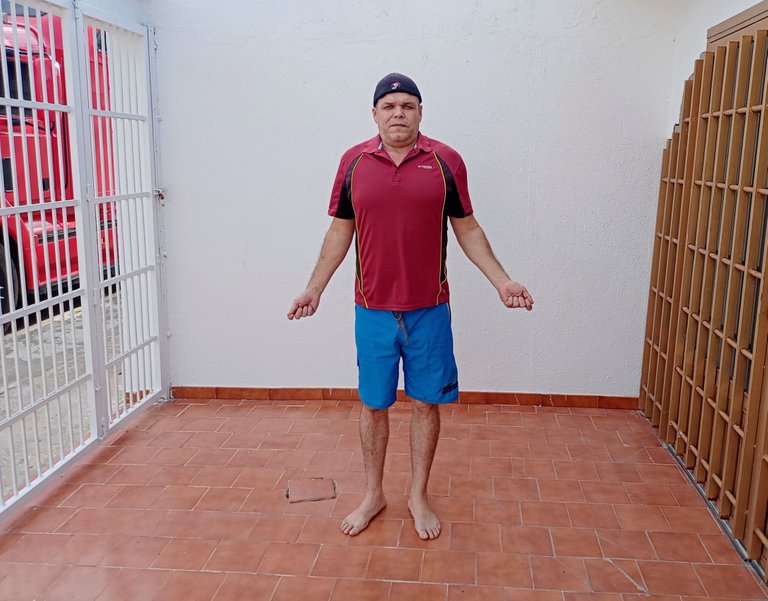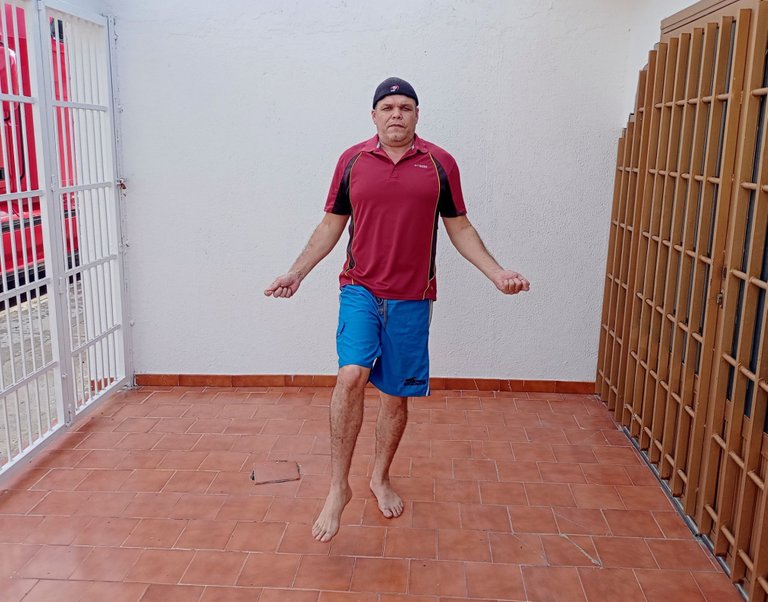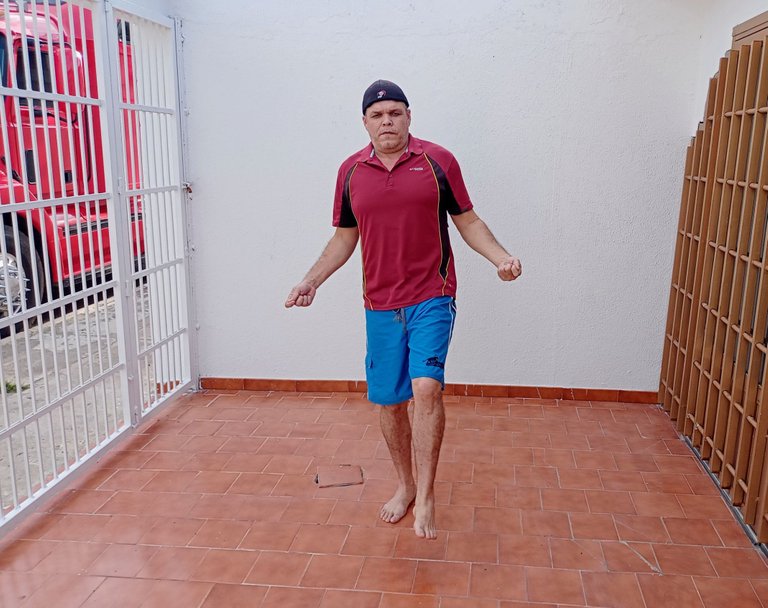 Saltos de tijeras
No nos detenemos, y continuamos moviendo piernas y brazos. Aquí iniciamos con brazos pegados al cuerpo, al igual que las piernas deben estar juntas. Una vez poción, y a través de saltos, abrimos y cerramos al mismo tiempo piernas y brazos. Acción indetenible por 3 minutos.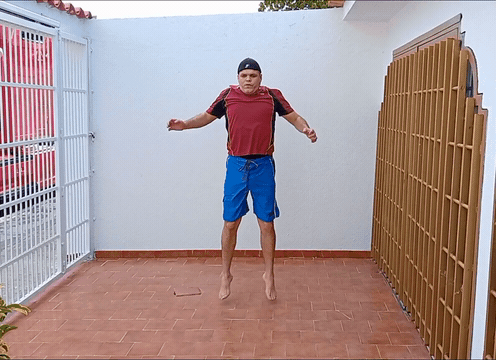 Scissors jumps

We don't stop, and continue moving legs and arms. Here we start with arms close to the body, just as the legs should be together. Once potion, and through jumps, we open and close at the same time legs and arms. Action unstoppable for 3 minutes.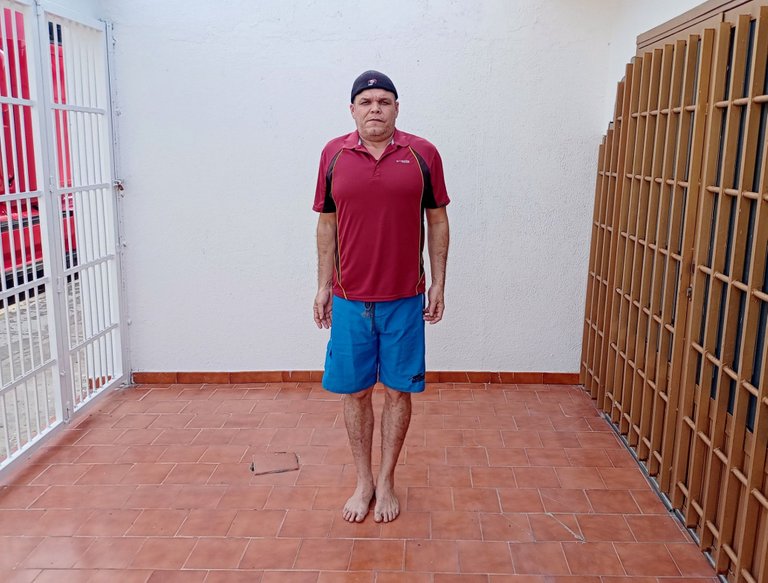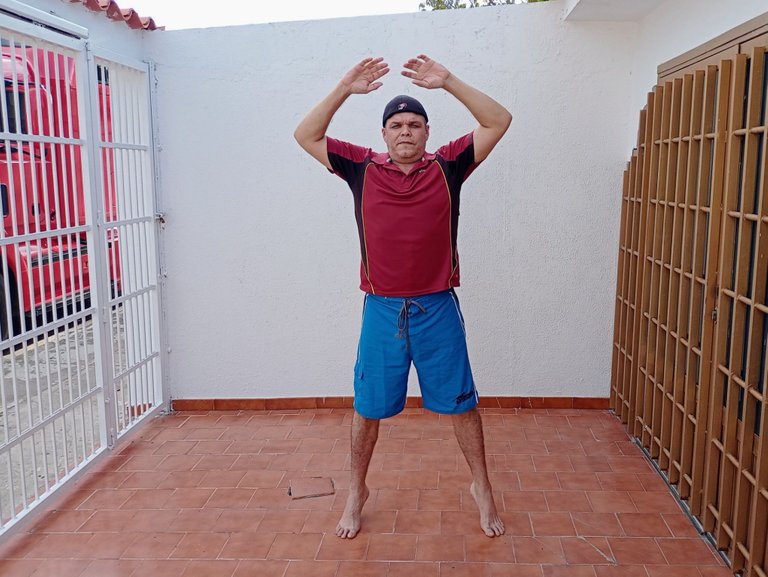 En este punto el cuerpo debe estar en las condiciones esperadas. La temperatura corporal debe estar elevada, al igual que el ritmo cardíaco. De igual manera, los músculos deben estar alejados de toda rigidez; si no estás seguro de que tu cuerpo está óptimo, por favor, vuelve a calentar un poco más. Vamos.
At this point the body should be in the expected condition. The body temperature should be elevated, as should the heart rate. Likewise, the muscles should be clear of any stiffness; if you are not sure that your body is optimal, please warm up some more. Let's go.

Plancha + salto de rana diagonal
En esta estación vamos a activar brazos y piernas. Sin embargo, los movimientos permiten que el cuerpo completo obtenga beneficios increíbles. Nunca olvidar mantener abdomen y glúteos contraídos. Iniciamos el ejercicio en posición de plancha con piernas un poco separadas. Ahora, damos un salto de rana con mucha potencia, para que el cuerpo quede en sentadilla, en forma diagonal, y en punta de pies. Con otro salto, y de forma rápida, volvemos a la posición de plancha; para que des otro salto de rana hacia el lado opuesto. Nuevamente quedas en postura diagonal, en sentadilla, y en punta de pies. Acción continua en 20 repeticiones por 4 series.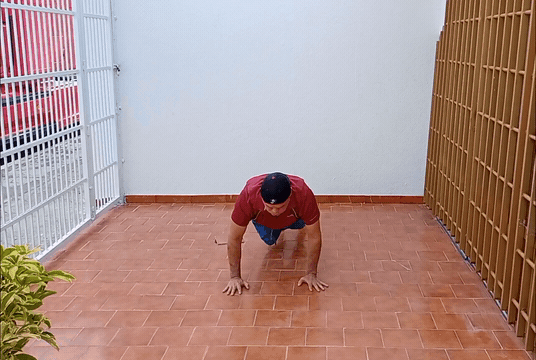 Plank + diagonal frog jump

At this station we are going to activate arms and legs. However, the movements allow the entire body to get incredible benefits. Never forget to keep abdomen and glutes contracted. We start the exercise in plank position with legs a little apart. Now, we do a frog jump with a lot of power, so that the body is in a squat, diagonally, and on our toes. With another jump, and quickly, we return to the plank position; so that you give another leap frog to the opposite side. Again you are in a diagonal position, in a squat, and on your toes. Continuous action in 20 repetitions for 4 sets.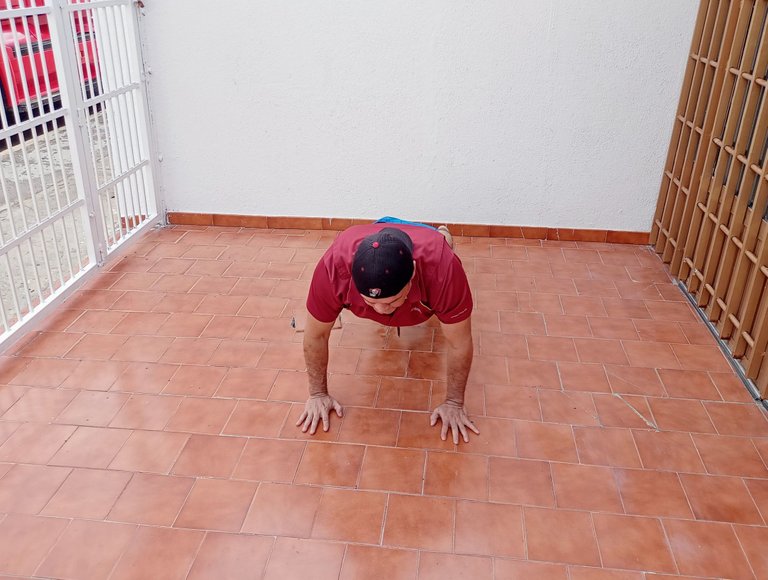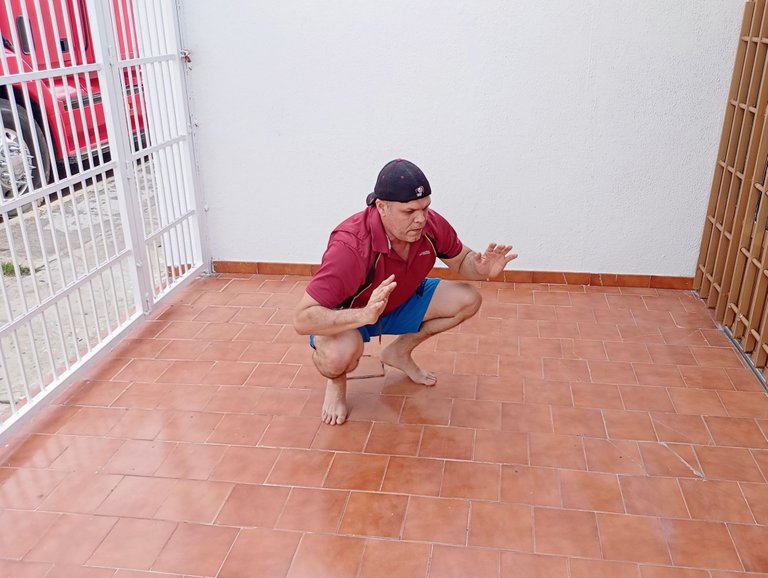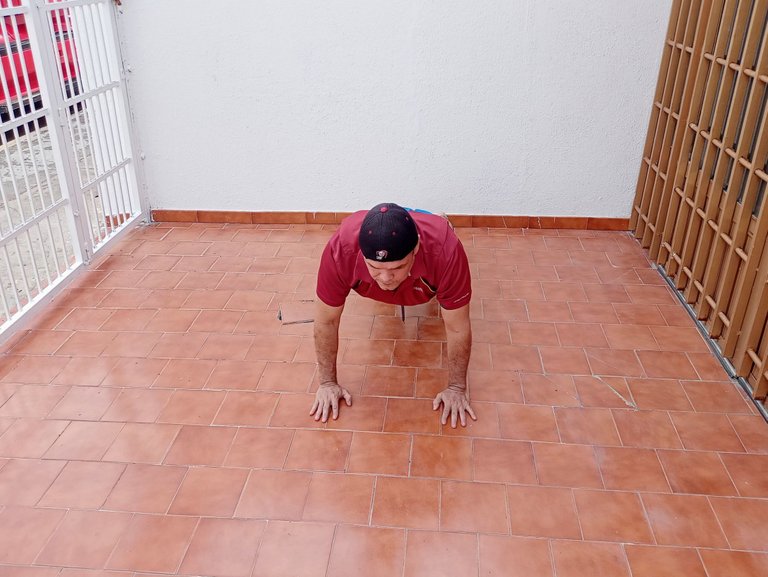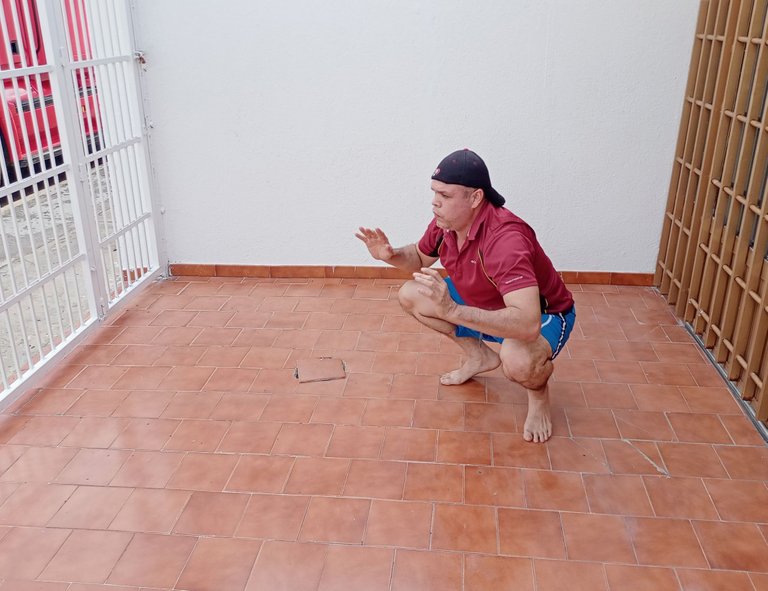 Sentadillas + rodillas al suelo / Regresamos
Aquí nos vamos con una acción fabulosa para el tren inferior. Las piernas se van a mover de locura. El ejercicio inicia de pié con piernas separadas más allá del ancho de hombros. Flexionamos los codos entrelazando las manos, ubicándolas a nivel del pecho. Estando en posición, ejecutamos la sentadilla, luego llevamos una rodilla a la vez al piso, quedando totalmente de rodillas. Ahora, elevamos una rodilla a la vez para quedar en sentadilla, finalizando con una puesta de pié. Ejecutamos el ejercicio por 20 repeticiones en 4 series.
Squats + knees to the floor / Back

Here we go with a fabulous lower body action. The legs are going to move like crazy. The exercise starts standing with legs apart beyond shoulder width apart. We bend our elbows interlocking our hands, placing them at chest level. Once in position, we perform the squat, then we bring one knee at a time to the floor, remaining fully on our knees. Now, we raise one knee at a time to stay in a squat, ending with a standing position. We perform the exercise for 20 repetitions in 4 sets.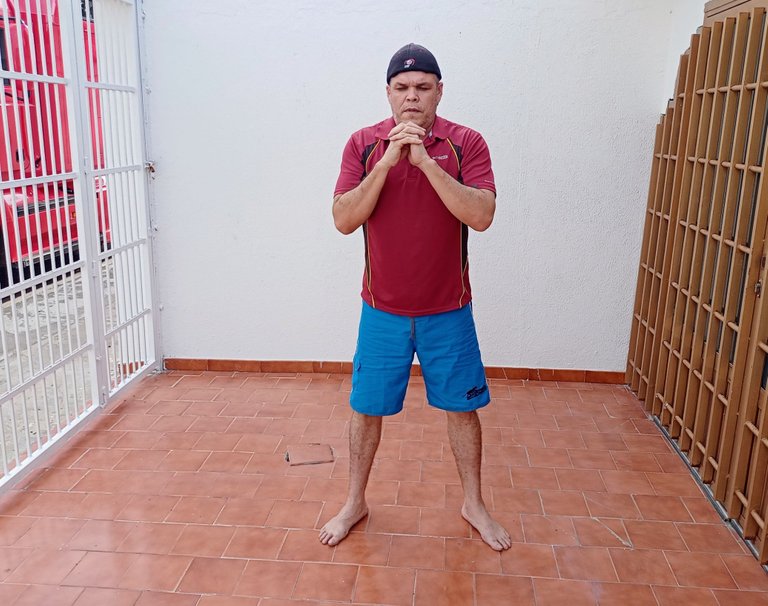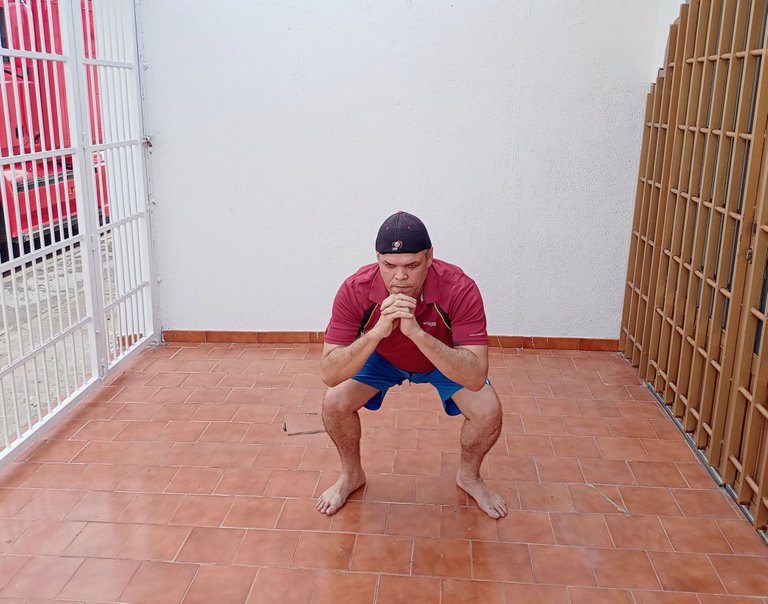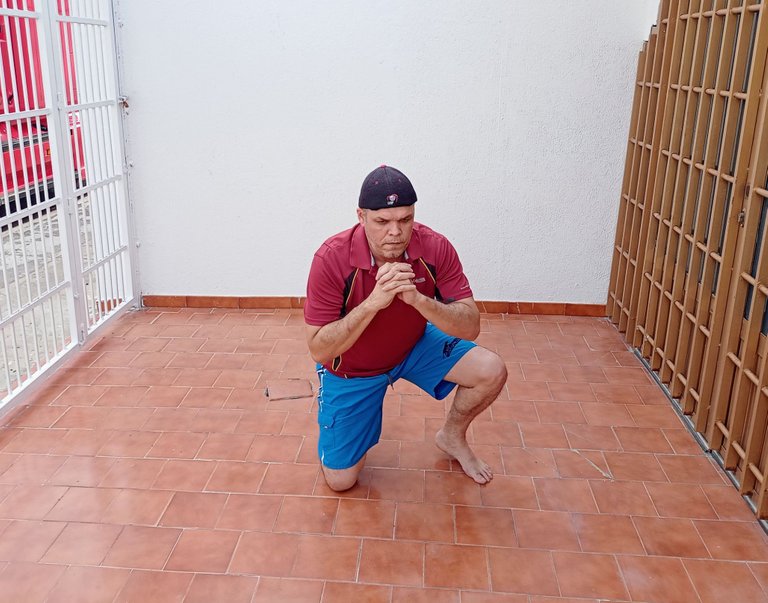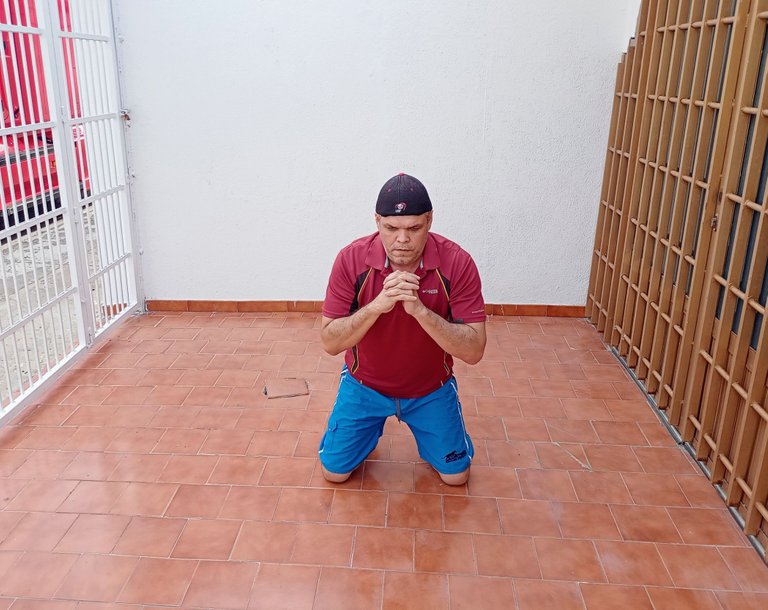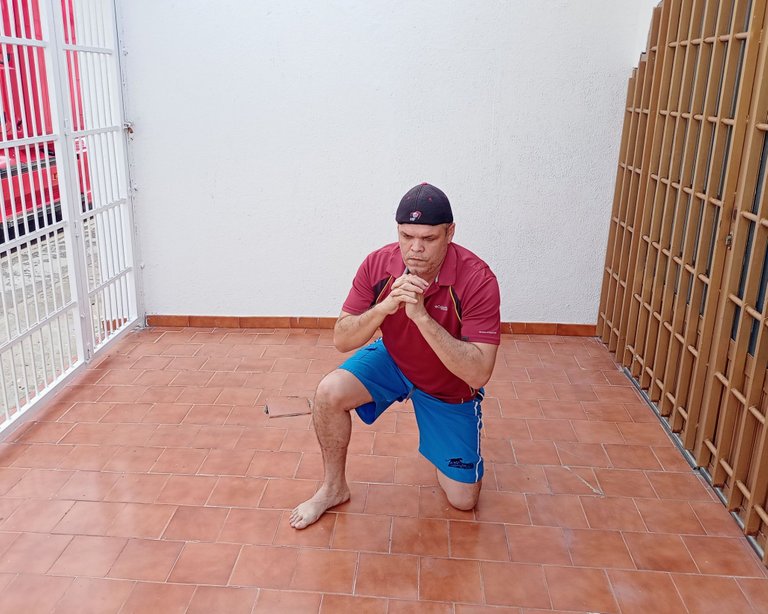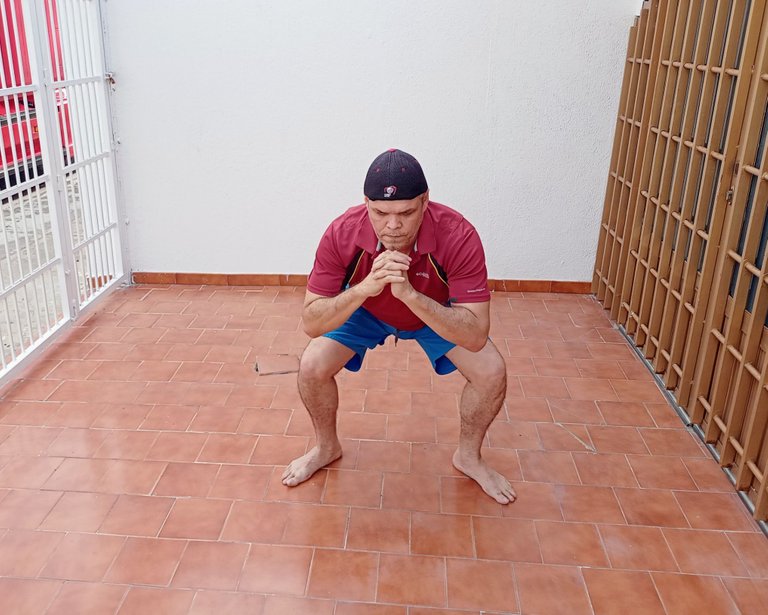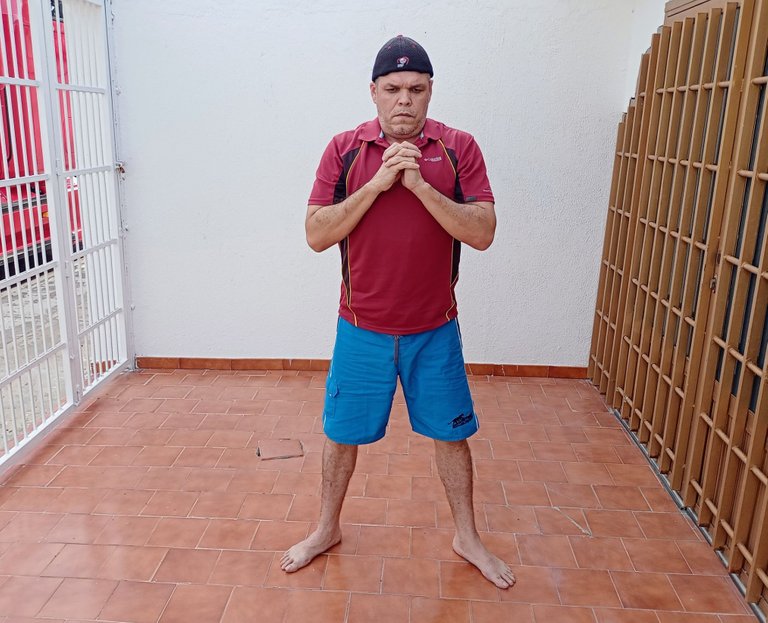 Flexiones diamante + patada superior
Ay Dios mio, no solo con las flexiones tendremos acción tremenda en el tren superior. Sino que cuando elevemos, o demos las patadas de forma alterna, vamos a sentir absoluta tensión en los que llamamos muslos, además el abdomen estará recibiendo su dosis. De verdad que esta estación es puro poder. Iniciamos los movimientos en posición de flexiones, ubicando las manos en forma de diamante con piernas separadas al ancho de la cadera. Ahora, ejecutamos una flexión; al subir, con cada pierna, y de forma alterna damos una patada hacia arriba. Realizamos el ejercicio por 20 repeticiones en 4 series.
Diamond push-ups + top kick

Oh my goodness, not only with the push-ups will we have tremendous upper body action. But when we lift, or do the alternating kicks, we're going to feel absolute tension in what we call the thighs, plus the abdomen will be getting its dose. Truly, this station is pure power. We start the movements in a push-up position, placing our hands in a diamond shape with legs hip-width apart. Now, we execute a push-up; as we go up, with each leg, we alternately kick upwards. We perform the exercise for 20 repetitions in 4 sets.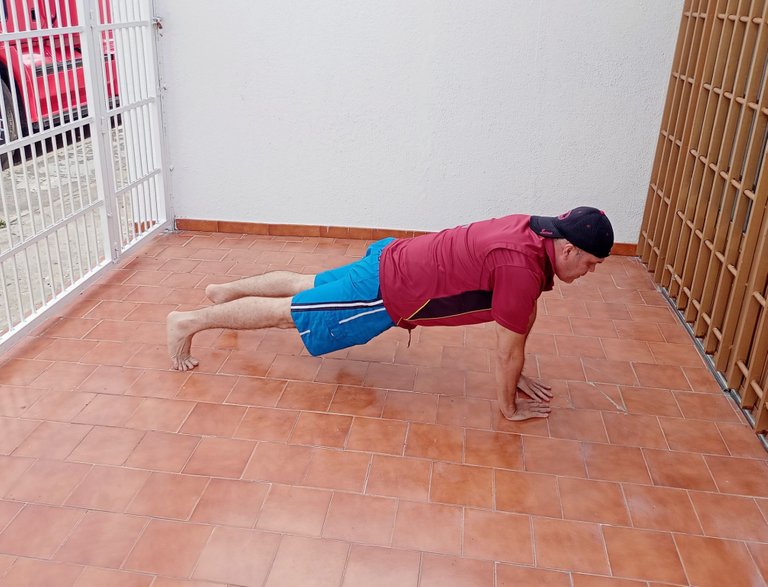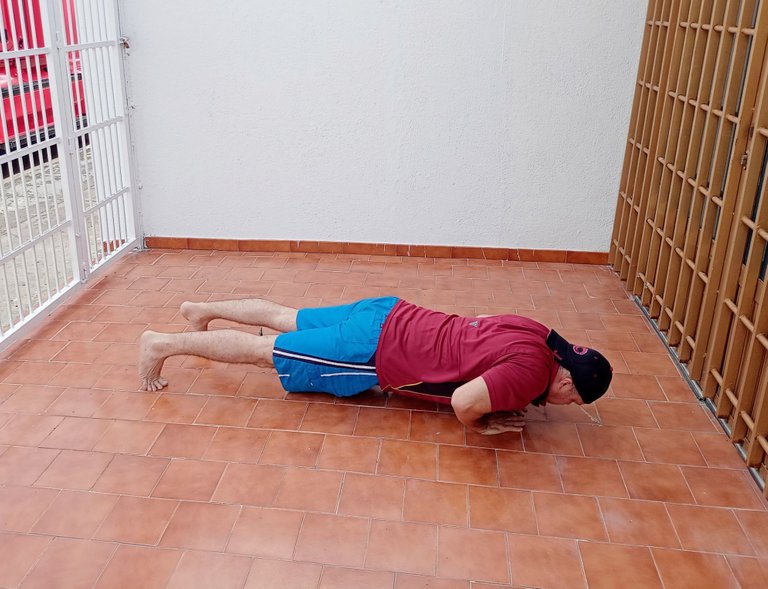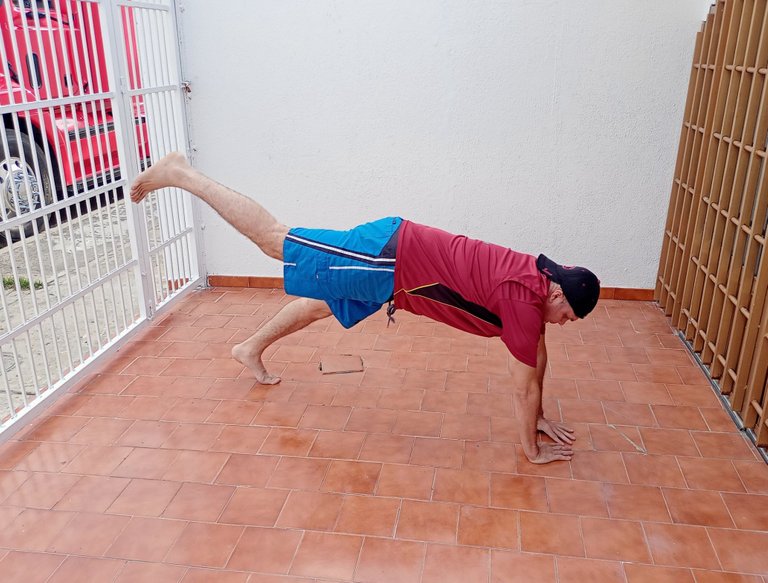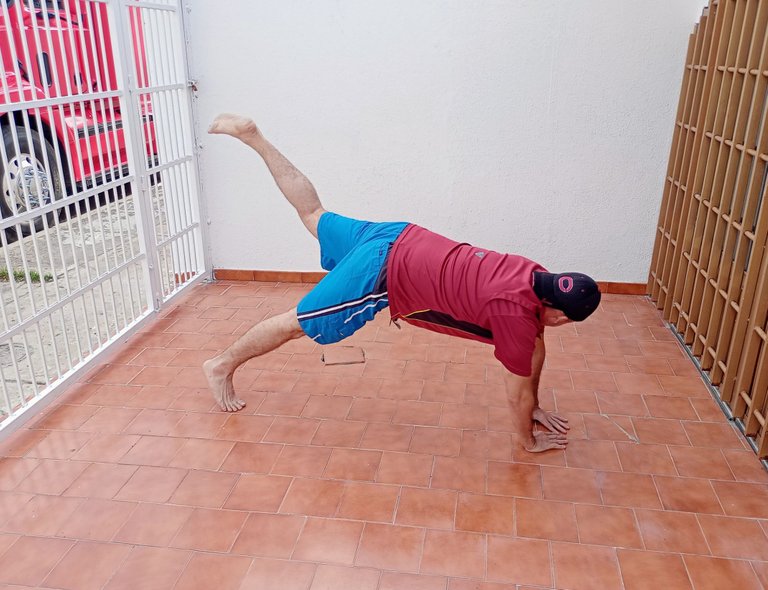 Relajación Corporal
Luego de una activación corporal increíble, llegó la hora de la relajación, y esto lo hacemos poco a poco, realizando las respiraciones respectivas.
Body Relaxation

After an incredible body activation, it was time for relaxation, and we do this little by little, taking the respective breaths.

Patadas cortas
Simplemente estando de pié con las manos en la cintura, de forma alterna damos patadas cortas y suaves al frente. No olviden respirar y exhalar.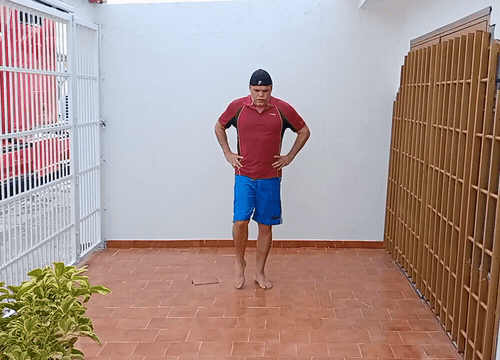 Short kicks

.

Simply standing with your hands on your hips, we alternately do short, soft kicks to the front. Don't forget to breathe in and out.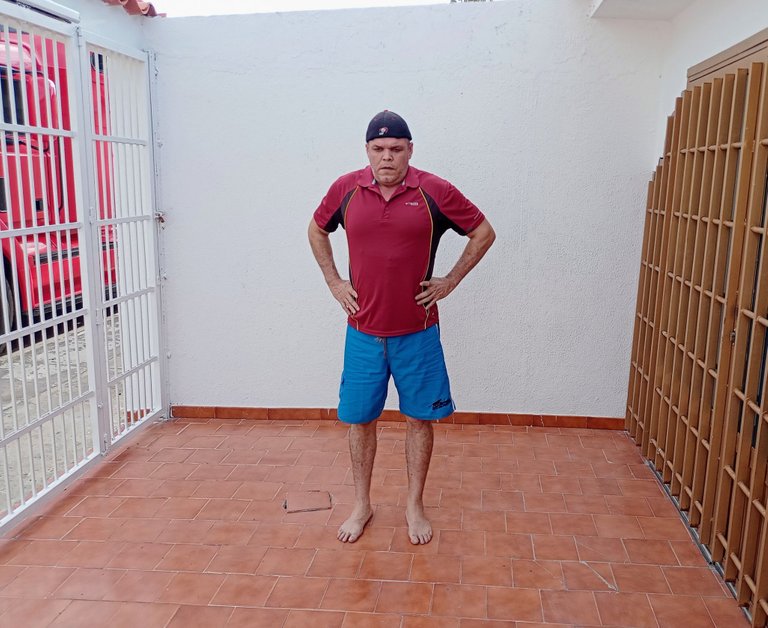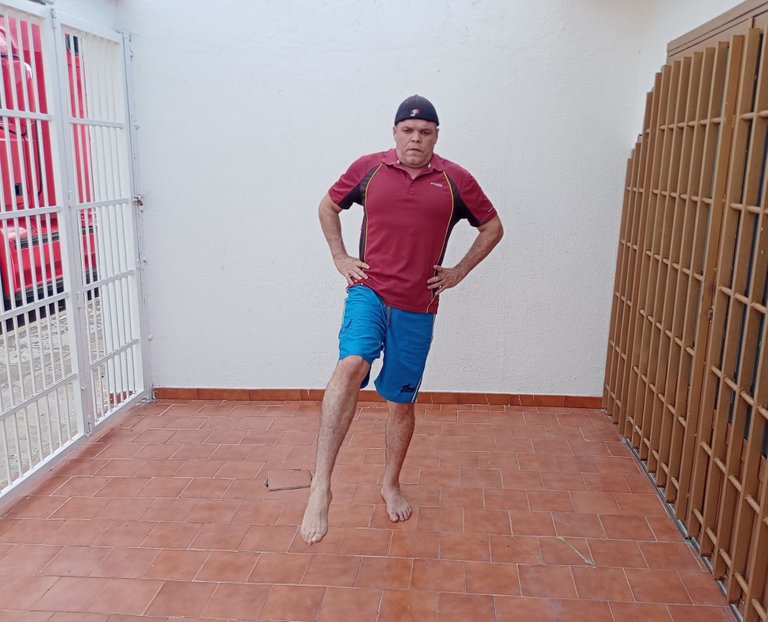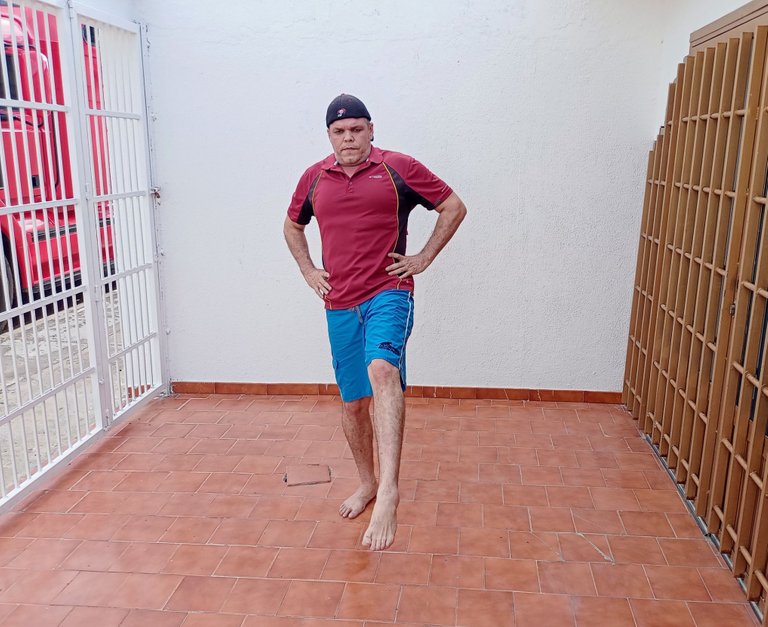 Nuevamente nos sentimos contentos y emocionados, porque día a día le ofrecemos a todos ustedes ejercicios de calidad, y con muchas posibilidades de ganar beneficios corporales extraordinarios. No nos detengamos, aquí nadie se rinde, siempre positivos y motivados. Saludos y hasta pronto.
Again we feel happy and excited, because day by day we offer all of you quality exercises, and with many possibilities to gain extraordinary body benefits. Let's not stop, nobody gives up here, always positive and motivated. Greetings and see you soon.
...Gracias Por Visitar...
...Thanks for visiting...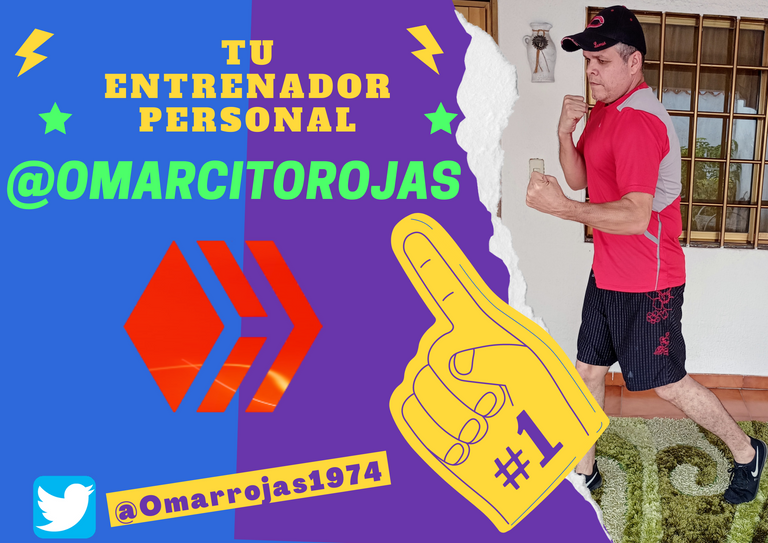 Imágenes Fotográficas, tomadas por mi amor Suhaill Núñez.
Photographic images, taken by my love Suhaill Nuñez.
Sorry. English is not our native language. Therefore, a web translator is used for texts in English. (Spanishdict)
---
---