Sentadillas Mortales... Retroceder Nunca, Rendirse Imposible [Esp/Eng]
---
Sentadillas Mortales... Retroceder Nunca, Rendirse Imposible. Si han leído el título, sabrás que aquí las palabras se las lleva el viento, porque vivimos para entrenar, y hoy continuamos la vía ganadora de beneficios corporales. Hoy sentiremos nuevamente, como nuestro tren inferior vibra de una manera sabrosa y poderosa. De igual manera, al mantener el abdomen contraído, ese amigo sentirá tensión de locura, y ni se diga de los brazos, porque serán los ganchos que tomarán el peso que vamos a utilizar. Si señor, porque tendremos el uso de nuestra barra y de la pesa rusa casera.
No se preocupen si no tienen barras, o pesa rusa, porque esto no fue comprado, fue creado, y así como yo, ustedes también pueden usar su imaginación, y crear un peso que puedan utilizar; ahora, sino hay ningún peso, solo hagan los movimientos que también es válido realizarlos de esa manera, que nadie se quede atrás, que no haya limitante. Porque la Idea es entrenar y cambiar tu vida para mejor, y no hay mejor forma que vayas de la mano de tu entrenador favorito @omarcitorojas. No lo pienses más, vamos.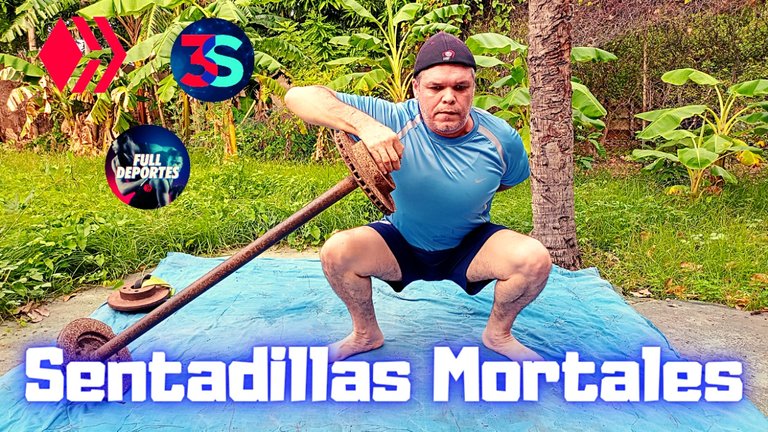 Imagen de mi Autoría Editada en/Image of my Authorship Edited in Canva
Video Editado en/Video Edited in FilmoraGo
Visita mi canal de/Visit my channel 3speak
Logos propiedad de/ logos owned by @hiveio, @fulldeportes, @threespeak
Deadly Squats... Never Go Back, Surrender Impossible. If you have read the title, you will know that words are gone with the wind here, because we live to train, and today we continue the winning path of body benefits. Today we will feel again how our lower body vibrates in a tasty and powerful way. In the same way, by keeping the abdomen contracted, that friend will feel crazy tension, not to mention the arms, because they will be the hooks that will take the weight that we are going to use. Yes sir, because we will have the use of our homemade barbell and kettlebell.
Don't worry if you don't have a barbell, or a kettlebell because this was not bought, it was created, and just like me, you can also use your imagination, and create a weight that you can use; now, if there is no weight, just do the movements that it is also valid to do them that way, that no one is left behind, that there is no limitation. Because the idea is to train and change your life for the better, and there is no better way than to go hand in hand with your favorite coach @omarcitorojas. Don't think about it anymore, come on.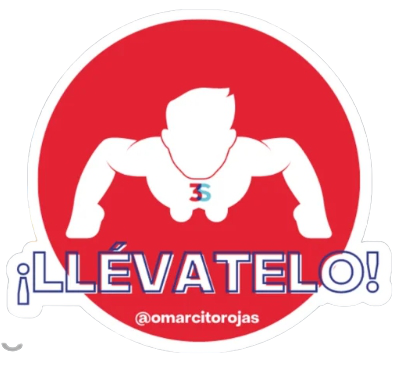 Ahora nos vamos con la fase obligatoria de calentamiento para que tu cuerpo, amigo mío, esté apto para la acción venidera. Acción imperdible. Llévalo de menos a más. Calentamiento 1; Giro de brazos en L + flexión de rodillas. Seguimos con el Calentamiento 2; Tijeras modificadas. 3 minutos de acción por cada ejercicio. Si aún sientes que tu cuerpo no está en las condiciones esperadas, calienta un poco más. Recuerda que debemos tomar descansos de 20 segundos entre ejercicios, y de 1 a 2 minutos entre series; no olvides hidratarte, ya que debemos reponer los fluidos y las sales pérdidas durante la acción.
El circuito principal está conformado por 3 estaciones potentes, y aunque estaremos prácticamente en el mismo sitio, todo el cuero trabaja. Estación 1, Sentadillas + elevación lateral de barra. Tren inferior, hombros, espalda, brazos, muñecas, abdomen, cuerpo activo. Acción de locura, 20 repeticiones totales en 4 series. Estación 2, Péndulo de hombros con pesa rusa y cambio de manos. Brazos, hombros, abdomen, tren inferior de acero. 20 repeticiones en 4 series. Estación 3, Sentadillas + uppercuts con barra. Todo el cuerpo en acción, fabuloso. Miembros de hierro. 20 repeticiones en 4 series. Nos relajamos con Giro alterno de hombros con movimientos cortos de piernas, acción por 3 minutos. Gracias por preferir nuestro canal de @threespeak. Disfruten esta rutina con beneficios increíbles, vívelo y verás un cuerpo como el que sueñas. Come sanamente, hidrátate, y descansa.
Now we're off to the mandatory warm-up phase so your body, my friend, is fit for the action to come. Unmissable action. Take it from less to more. Heating 1; L-shaped arm-twist + knee flexion. We continue with Warm-up 2; Modified scissors. 3 minutes of action for each exercise. If you still feel that your body is not in the expected condition, warm up a little more. Remember that we must take breaks of 20 seconds between exercises, and 1 to 2 minutes between series; do not forget to hydrate yourself, since we must replenish the fluids and salts lost during the action.
The main circuit is made up of 3 powerful stations, and although we will be practically in the same place, all the leather works. Station 1, Squats + barbell lateral raise. Lower body, shoulders, back, arms, wrists, abdomen, active body. Insane action, 20 total reps in 4 sets. Station 2, Shoulder pendulum with kettlebell and change of hands. Arms, shoulders, abdomen, and lower body are made of steel. 20 repetitions in 4 series. Station 3, Squats + barbell uppercuts. The whole body in action is fabulous. Iron members. 20 repetitions in 4 series. We relax with Alternate shoulder rotation with short leg movements, action for 3 minutes. Thank you for choosing our @threespeak channel. Enjoy this routine with incredible benefits, live it and you will see a body like the one you dream of. Eat healthily, stay hydrated, and rest.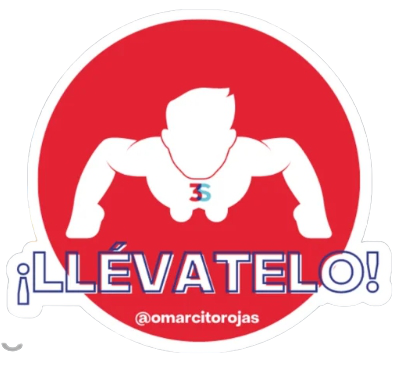 ...Gracias Por Visitar...
...Thanks for visiting...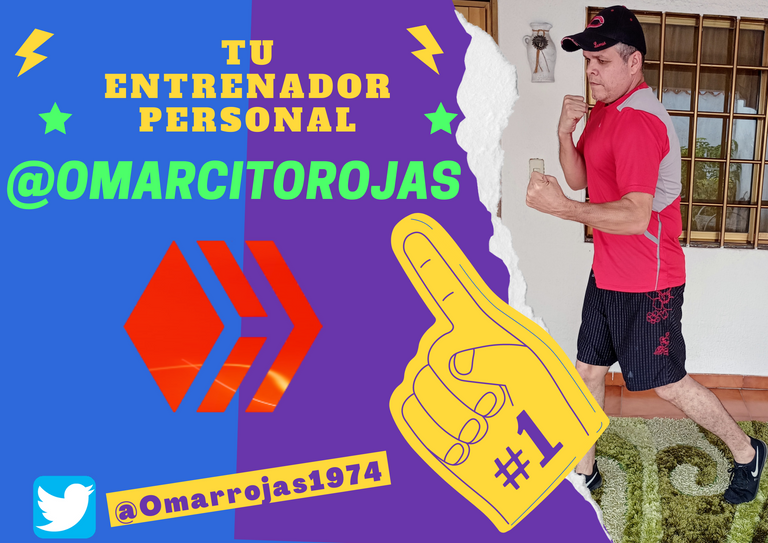 Imágenes y video tomados por mi amor Suhaill Nuñez
Images and video were taken by my love Suhaill Nuñez
Video Intro Intro hombre computación sin texto, Karlosnun. Fue editado en FilmoraGo
Video Intro Intro man computing without text, Karlosnun. It was edited in FilmoraGo
Fondo musical Las canciones usadas del video musical rock instrumental sin copyright-música rock de videos juegos se titulan: ys seven crossing rage; xenoblade chronicles mechanical rhythm; Sonic and The balck Knight misty lake; del autor Reyvanlatino son de libre uso y la pueden ubicar en el siguiente enlace desde el minuto 0 al minuto 12.03
Musical background The songs used in the copyright-free instrumental rock musical video-video game rock music are titled: ys seven crossing rage; xenoblade chronicles mechanical rhythm; Sonic and The black Knight misty lake; by the author Reyvanlatino are free to use and can be found at the following link from minute 0 to minute 12.03.
Sorry. English is not our native language. Therefore, a web translator is used for texts in English. (Spanishdict)
---
▶️ 3Speak
---
---